News
Swing Into Action with Guerrilla Marketing Campaigns - Surprise & Delight your Consumers In A Way That's Memorable, That's Relevant and That Lasts!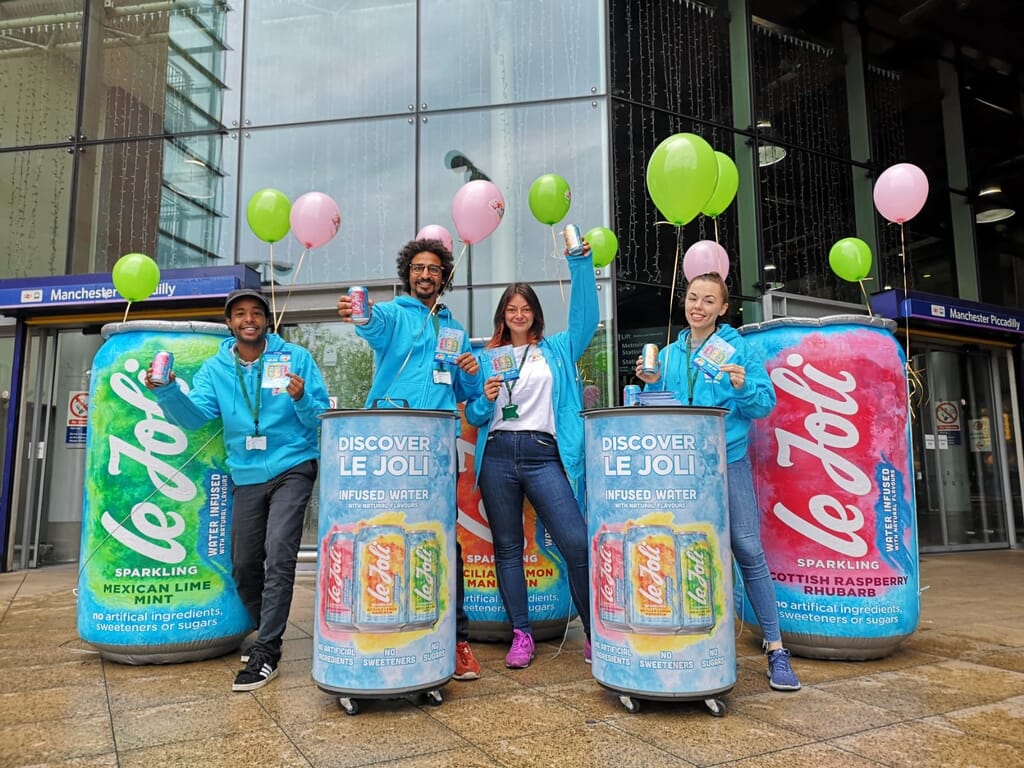 Conducting Guerrilla Marketing campaigns is a cost-effective strategy to create a disruptive presence on the streets of major towns & cities. This works particularly well if your key aim is to drive brand trial & create brand awareness without being reliant on an in-depth engagement. It is possible to drive consumers to purchase by offering a discount coupon off their next product purchased from near-by retailers. It is important to ensure stockists are local to the area you are sampling from to optimise the return on investment.
Guerrilla Marketing plays on the element of surprise, it can be highly unconventional, operate without permissions, but will surprise & delight consumers by creating a memorable experience whilst consumers are completing their day-to-day routines. By utilising a range of mobile but heavily branded props it can showcase the brands personality well ensuring that it attracts the target audience.
Integrated PR stunts in the form of dancers & performers, disruptive activity, things which are appealing to share on social channels are particularly effective to gaining media traction and enhanced consumer reach.
i2i Marketing are an experienced Guerrilla Marketing Agency who have been delivering exceptional Guerrilla Marketing campaigns for the past 20 years. Working with clients to highlight their brands, get products in hands & creating a stir on the street.
Some of the key reasons we believe Guerrilla Marketing campaigns deliver exceptional results:
Budget Friendly
It can be extremely cost-effective & can be scaled up & down to reach the core campaign objectives
High Impact
When a consumer is caught off-guard it is going to intrigue them & leave an everlasting positive impact. The impact of live brand experience cannot be replaced, forming real-life connections especially at a time where this is a more prominent need than ever
Versatile
Guerrilla Marketing is a completely flexible method, it can be hosted anytime, anywhere in line with the activation strategy. Plans can be adapted with very little notice which has proved incredibly important throughout the pandemic.
Easy, Quick to Launch, & Execute
Can be quickly executed with very short lead times, which will be extremely beneficial when planning activations as lockdown continues to be eased.
To find out about how i2i Marketing can create engaging & memorable Guerrilla Marketing campaigns for your brand please call 01285 655 500 for more information or email info@i2i-marketing.co.uk