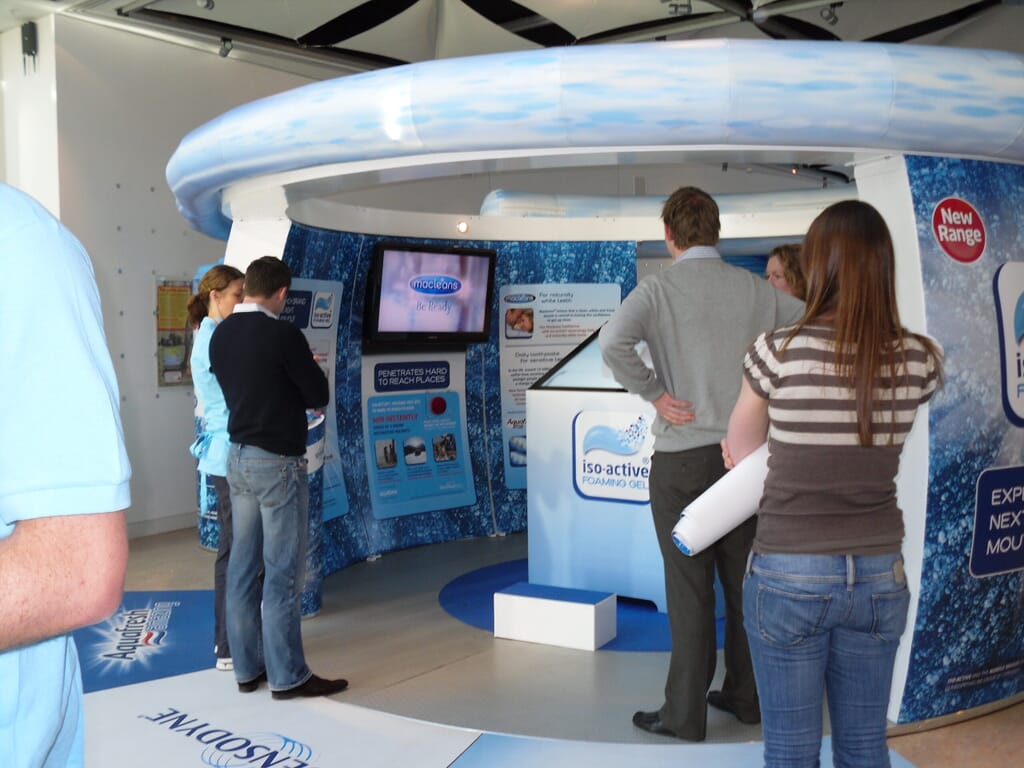 Iso Active | Roadshow
Revolutionary change in oral health care
The Challenge
Launch of Iso-Active
Bring to life the revolutionary new oral health care concept of Iso-Active
GSK launched a radical new toothpaste which transforms from gel to foam in the mouth.
The format was introduced across Aquafresh, Sensodyne and Macleans ranges, representing the first time these brands were promoted together.
iso-active performs exceptionally well, feeling totally different from any other toothpaste. Therefore we needed to get the product into customers hands whilst creating a multi-brand memorable experience leading to increased awareness & future sales.
The Idea
Experiential Roadshow
Multi-brand roadshow offering immediate free trial along with interactive technology to bring the concept to life
We designed a multi-brand experiential iso-active roadshow to bring to life the proposition that "brushing is believing." The tour targeted high footfall shopping centres and multiple grocers to convert trial into purchase.
The iso-active concept was communicated through eye-catching interactive technology in a 360° set, while trained Brand Ambassadors helped consumers decide the best brand for them before sampling product LIVE in giant replica cans.
All consumers were given a money off coupon with hidden instant win messages that were readable behind a red reveal panel on stand. Prizes included brand-themed holidays, toothbrushes, and product.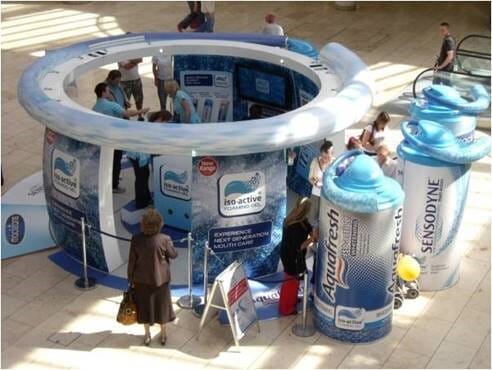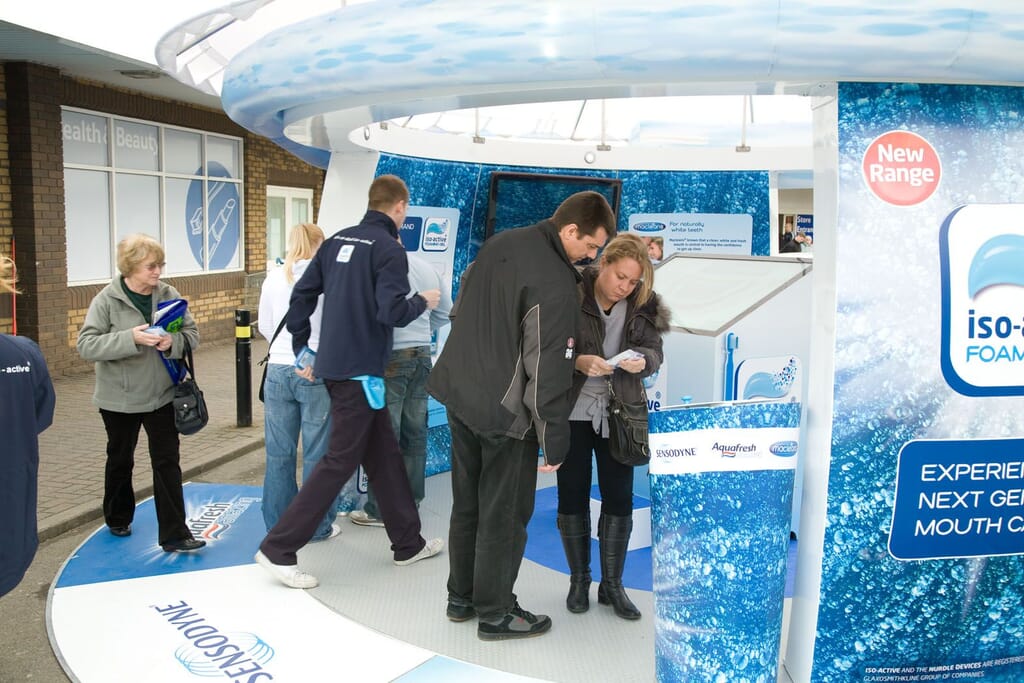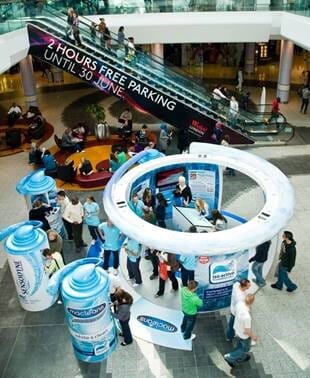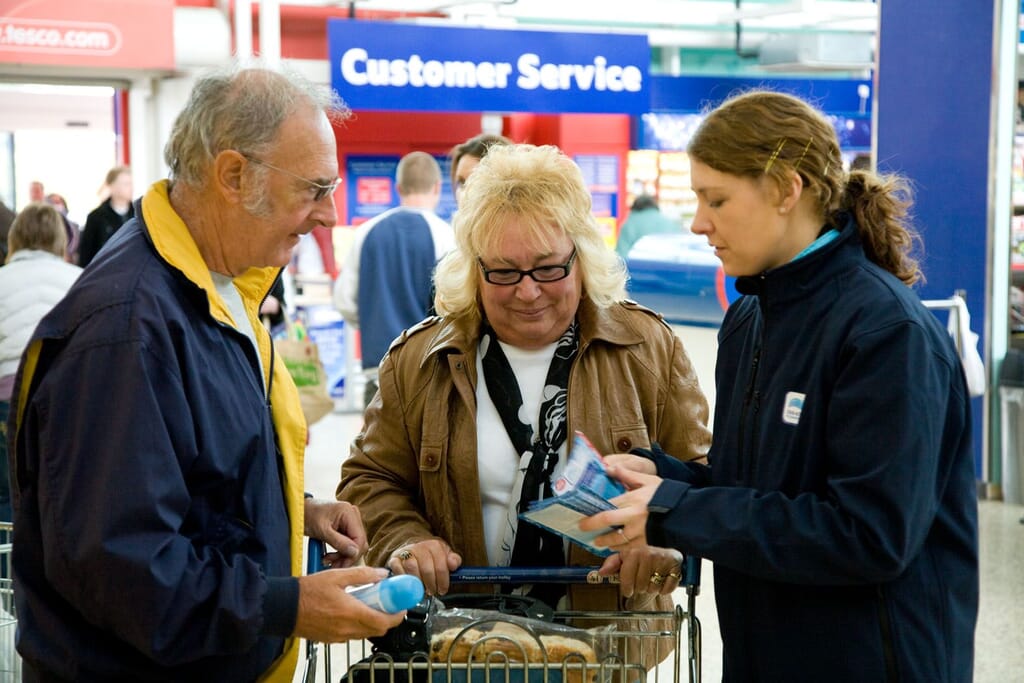 1.5Million
Opportunities to see
testimonials

"i2i have been fantastic to work with and have confidently delivered this multi-disciplined promotion."

Aquafresh, Brand Manager

testimonials

"i2i have been a fantastic agency to work with and have a created phenomenal experience for iso-active. I am sure the consumers reaction matched ours."

Iso Active, Brand Manager

testimonials

"i2i did a fantastic job bringing Paula to life. The activity successfully reached a high proportion of mums and kids in a fun and engaging format. The campaign was an integral part of achieving 13.4% market share of the kids treats market within 9 months."

Paula, Brand Manager

testimonials

"From the outset, i2i understood what the brand needed to achieve, their professionalism and passion ensured that consumers were delivered the best possible MAOAM experience."

MAOAM, Brand Manager

testimonials

"i2i worked brilliantly and seamlessly with us to develop a campaign that simply delivered outstanding results. Truly remarkable given that we were two years behind other Olympics sponsors in our planning. Success despite the perfect storm – truly incredible!"

General Mills, Olympic Project Director

testimonials

The Coeur de Cognac stand took everyone's breath away. I have had emails from clients and visitors commenting on this. Coeur de Cognac was most certainly the talk of the event.

Foodies Festival, Project Manager