Aquafresh | Promotional Marketing | Trade Promotion Agency
Mum's number one partner in oral health
The Challenge
Becoming mum's number one partner
Build brand equity with Mum as her partner in looking after her families oral health care
Aquafresh asked us to develop a campaign to build brand equity as Mum's partner in one of her most important projects – her children.
They looked to inspire and incentivise Mum by positioning themselves as being "on her side" in family oral care.
The Idea
"Aquafresh Amazing Mum's" Campaign
Through-the-line campaign including an on-pack promotion, shopper marketing, experiential and interactive microsite
Our team developed "Aquafresh Amazing Mums", a through-the-line campaign which rewarded Mum for doing the best for her family. This comprised a highly incentivising on-pack offer, in-store amplification, an engaging experiential tour and an interactive microsite, all managed by our trade promotion agency.
On-pack : Win Mums Wish List offered £1 million worth of prizes chosen by Mums for Mums. These included free flights, spa breaks, shopping sprees, and cash for a cleaner for a year.
Experiential and Online: We designed a fully-branded walk-in video booth tour where kids were invited to record their personalised message telling us why their Mum was amazing. Content was uploaded to a microsite where users could vote for their favourite to win a £5,000 family holiday. The site also acted as the entry route for code entry to "Win Mums Wish List" on-pack.
Supported with high profile women's magazine advertising and local breakfast radio phone-in promotions.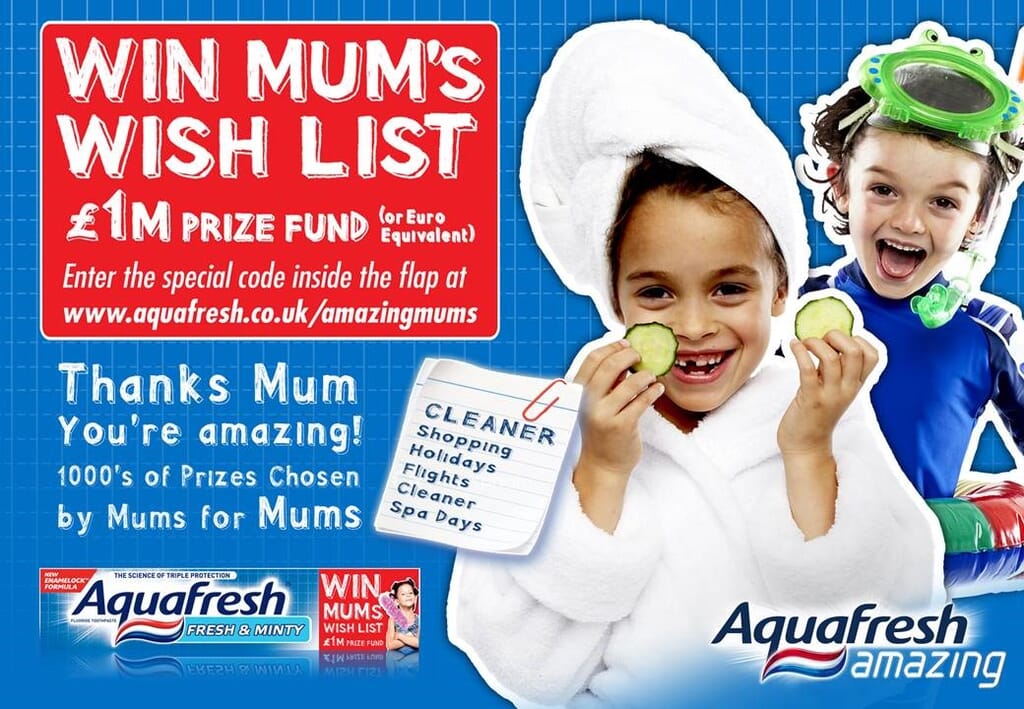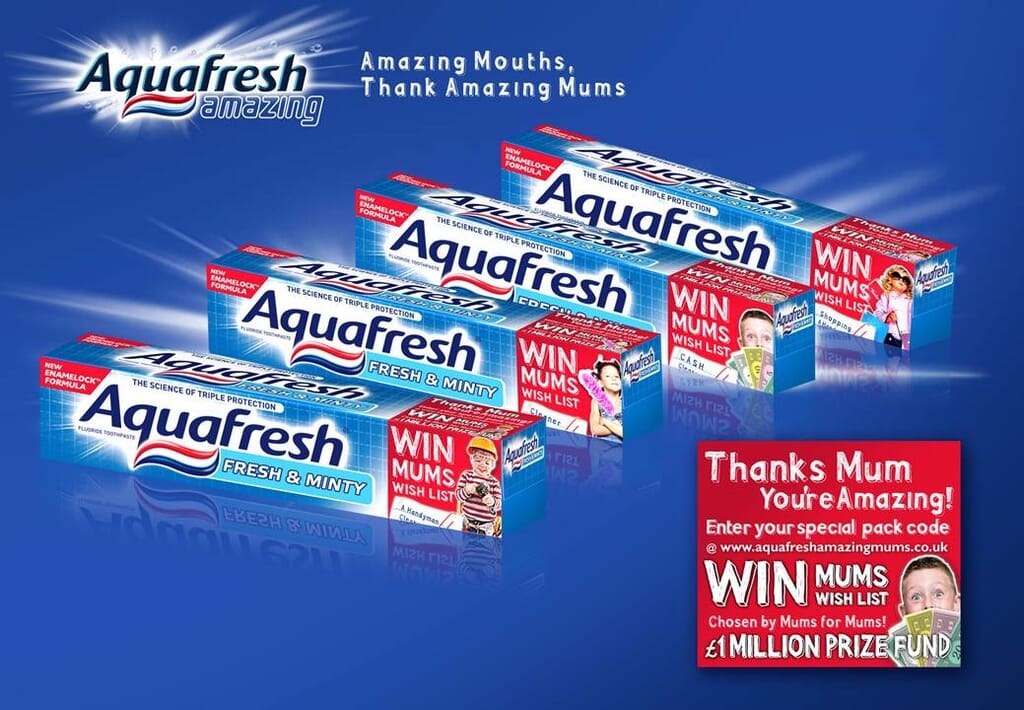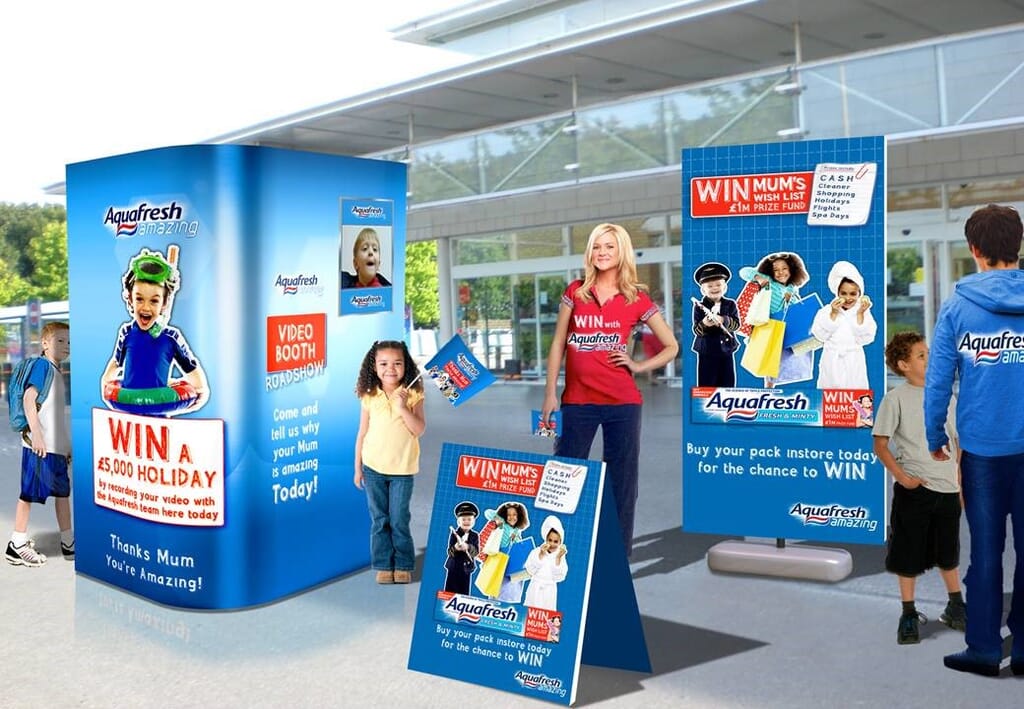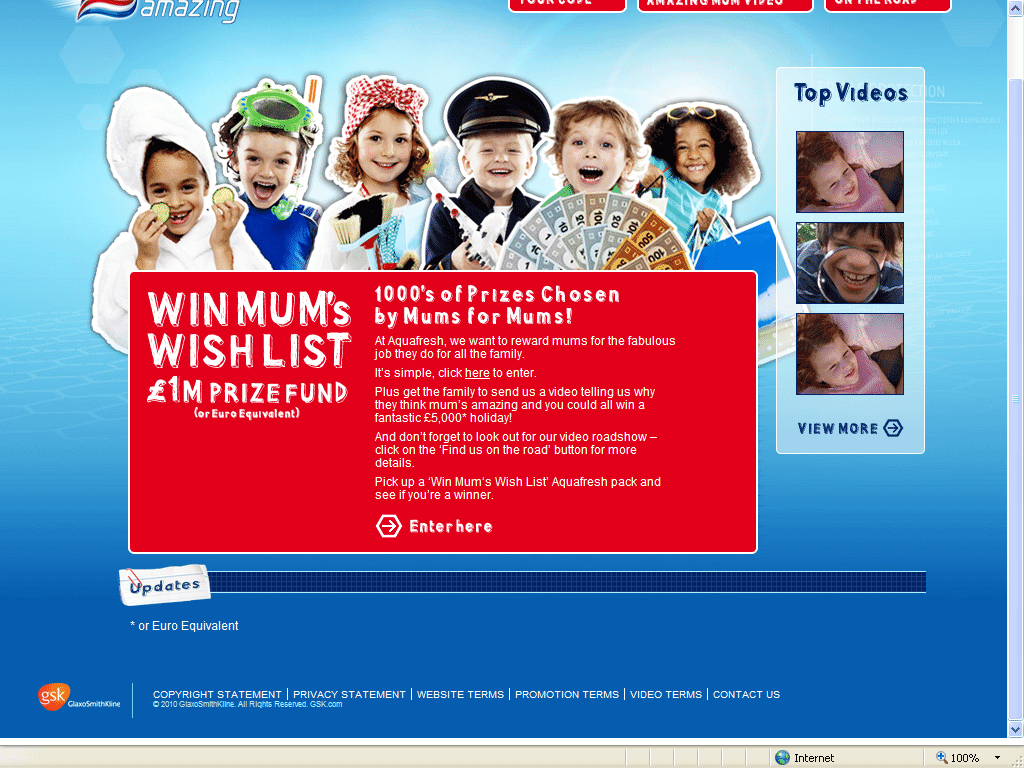 100,000
unique web visitors
testimonials

"i2i have been fantastic to work with and have confidently delivered this multi-disciplined promotion."

Aquafresh, Brand Manager

testimonials

"i2i have been a fantastic agency to work with and have a created phenomenal experience for iso-active. I am sure the consumers reaction matched ours."

Iso Active, Brand Manager

testimonials

"i2i did a fantastic job bringing Paula to life. The activity successfully reached a high proportion of mums and kids in a fun and engaging format. The campaign was an integral part of achieving 13.4% market share of the kids treats market within 9 months."

Paula, Brand Manager

testimonials

"From the outset, i2i understood what the brand needed to achieve, their professionalism and passion ensured that consumers were delivered the best possible MAOAM experience."

MAOAM, Brand Manager

testimonials

"i2i worked brilliantly and seamlessly with us to develop a campaign that simply delivered outstanding results. Truly remarkable given that we were two years behind other Olympics sponsors in our planning. Success despite the perfect storm – truly incredible!"

General Mills, Olympic Project Director

testimonials

The Coeur de Cognac stand took everyone's breath away. I have had emails from clients and visitors commenting on this. Coeur de Cognac was most certainly the talk of the event.

Foodies Festival, Project Manager