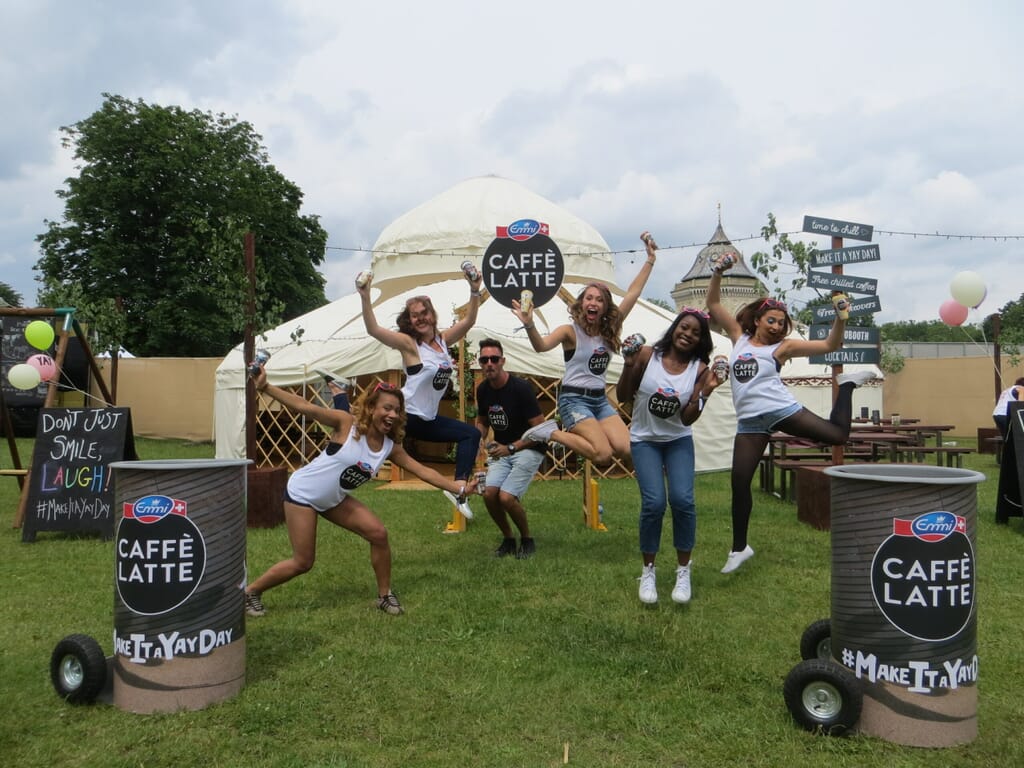 Emmi Caffe Latte | Live Events | Event Branding Agency
Giving Emmi Caffe Latte consumers a 'yay day' at UK festivals
The Challenge
Create an engaging brand experience
Supporting an integrated European campaign for Caffe Latte themed around festivals
Emmi Caffe Latte partnered with our event branding agency to promote a pan-European on-pack marketing campaign, offering free Festival Tickets to various festivals across Europe. We were briefed to source & create an experience which could be activated at two key festivals to sample the client's products, whilst driving brand awareness and brand advocacy.
The Idea
Emmi Caffe Latte Yurt
Highly impactful Yurt designed to reflect the festival environment whilst offering a immersive brand experience inside
The first task was to manage negotiations with the festivals to secure a lucrative & fitting package, before developing a stand which was very much in keeping with the festivals look and feel whilst communicating the brands key positioning 'make it a yay day!'.
The Yurt concept was designed to offer a very distinct bright and vibrant bar. Consumers could come in and try a sample plus a range of Caffe Latte Cocktails and to relax in one of the colourful comfortable seating areas listening to a carefully selected playlist of feel-good tunes. Roaming makeup artists patrolled the area giving customers fun festival makeovers.
Consumers were also encouraged to take photos with various props around the stand and share on their social media channels & to use the GIF booth to capture their happy memories of the day.
Influencers were invited down to the stand to Instagram and blog about their day extending reach above and beyond the festival footfall.
The team also completed campsite drops to delight those staying overnight with their morning coffee fix!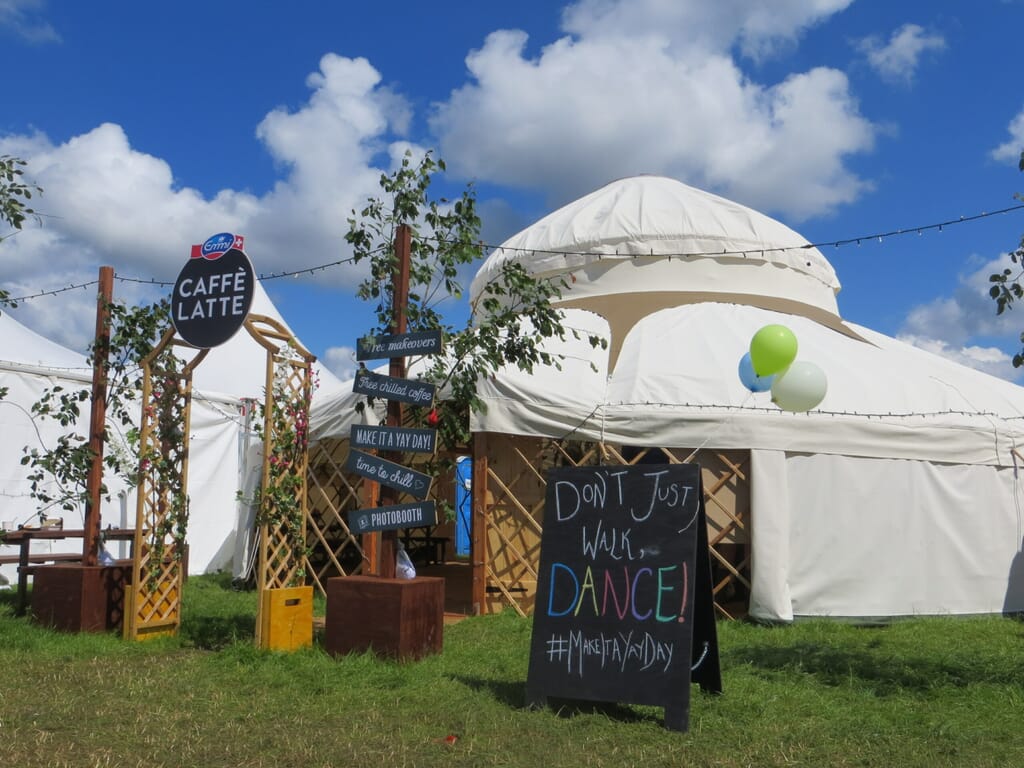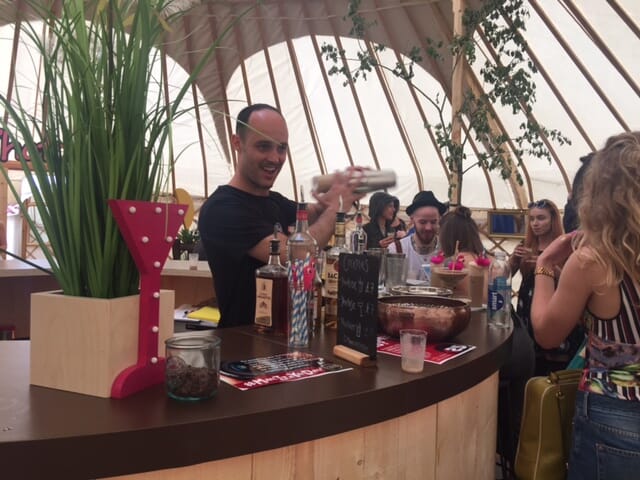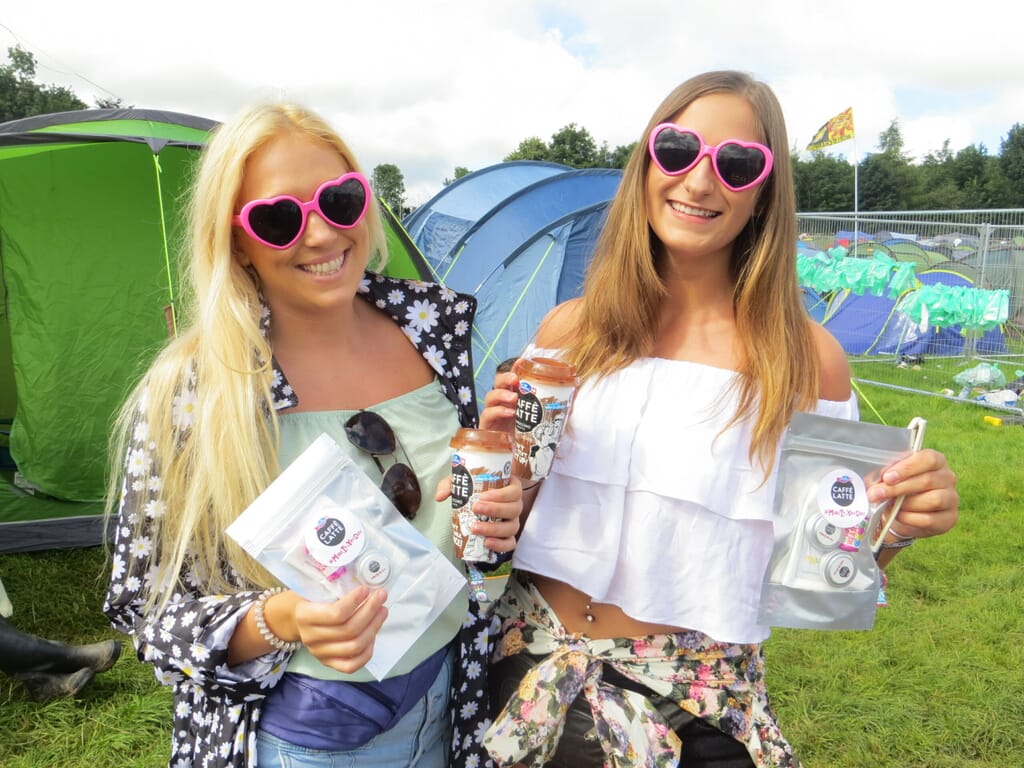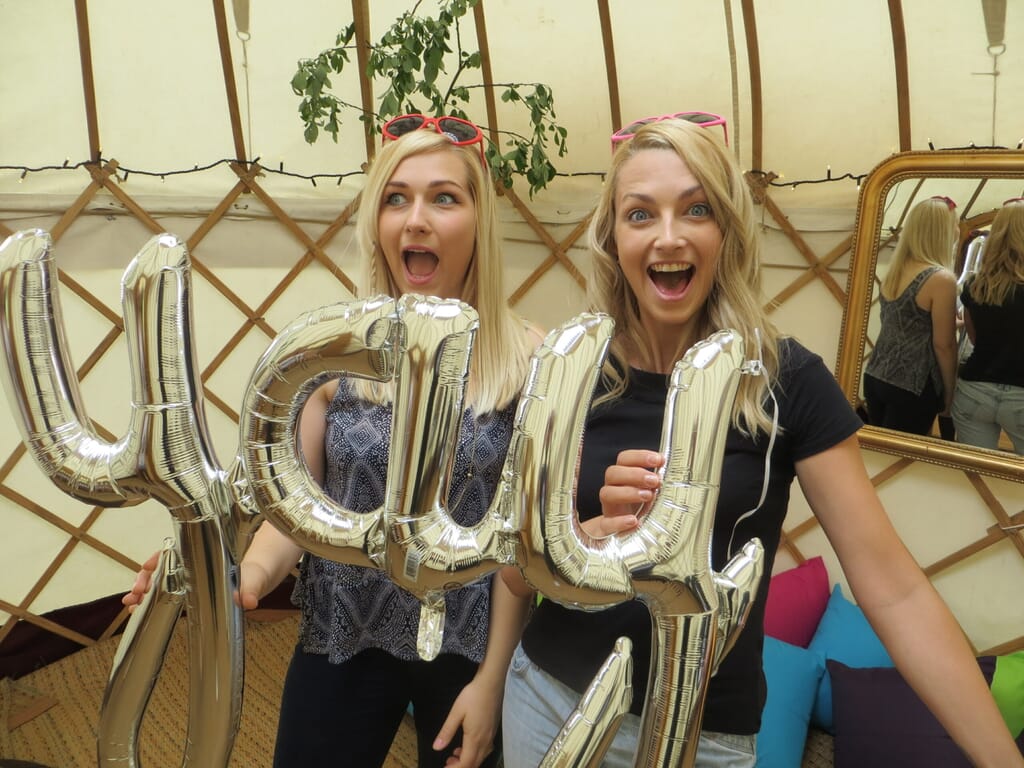 79,148
Digital reach from photobooth
testimonials

"i2i have been fantastic to work with and have confidently delivered this multi-disciplined promotion."

Aquafresh, Brand Manager

testimonials

"i2i have been a fantastic agency to work with and have a created phenomenal experience for iso-active. I am sure the consumers reaction matched ours."

Iso Active, Brand Manager

testimonials

"i2i did a fantastic job bringing Paula to life. The activity successfully reached a high proportion of mums and kids in a fun and engaging format. The campaign was an integral part of achieving 13.4% market share of the kids treats market within 9 months."

Paula, Brand Manager

testimonials

"From the outset, i2i understood what the brand needed to achieve, their professionalism and passion ensured that consumers were delivered the best possible MAOAM experience."

MAOAM, Brand Manager

testimonials

"i2i worked brilliantly and seamlessly with us to develop a campaign that simply delivered outstanding results. Truly remarkable given that we were two years behind other Olympics sponsors in our planning. Success despite the perfect storm – truly incredible!"

General Mills, Olympic Project Director

testimonials

The Coeur de Cognac stand took everyone's breath away. I have had emails from clients and visitors commenting on this. Coeur de Cognac was most certainly the talk of the event.

Foodies Festival, Project Manager