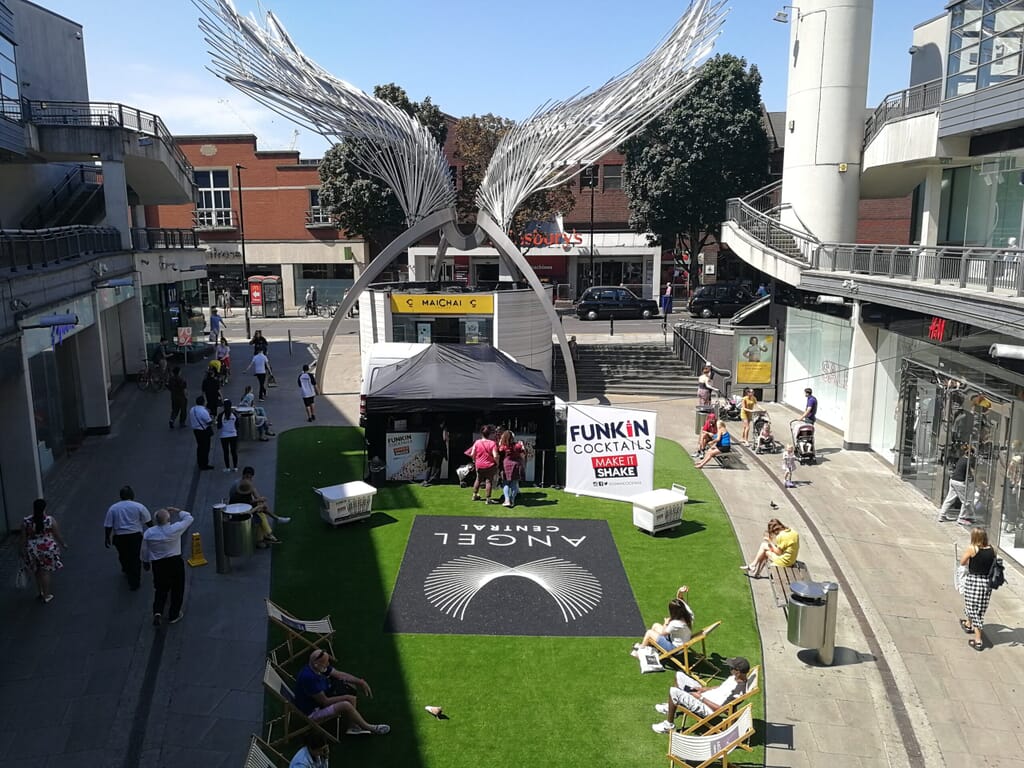 Funkin | Roadshow
Making it shake!
The Challenge
Showcasing Funkin's range of contemporary cocktails
Create a desirable stand to encourage busy urbanites to stop and try NEW Funkin Cocktails
Mass sampling activity generating brand awareness of Funkin Cocktails amongst the key target audience.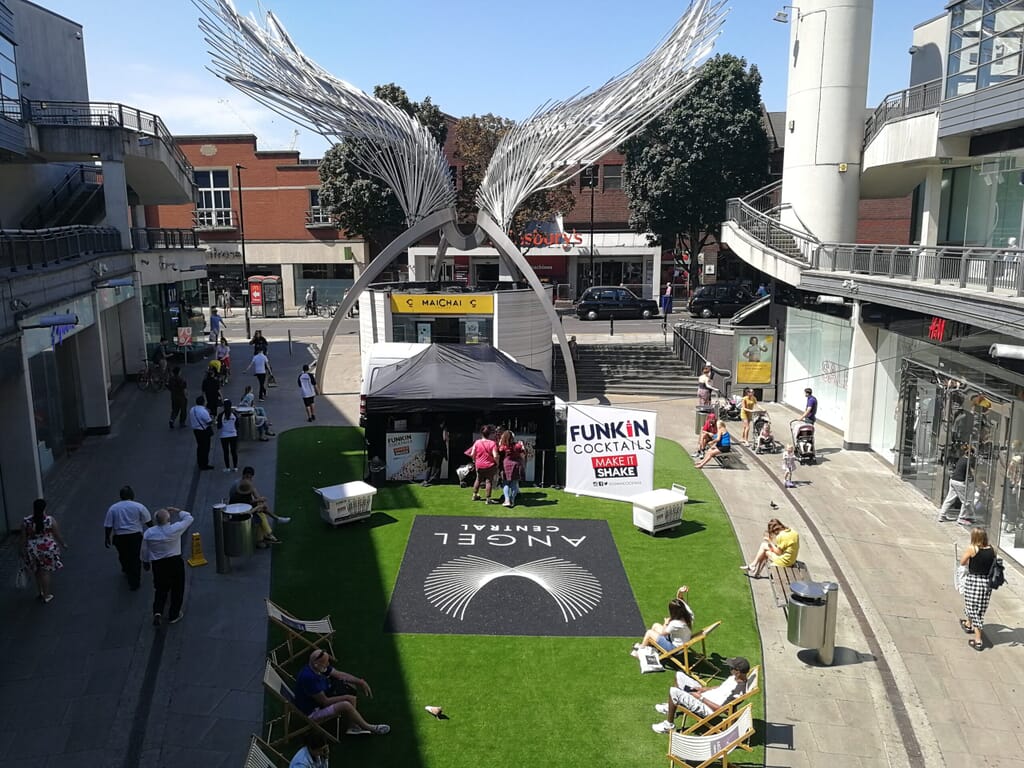 Offered free samples as well as fun and engaging activities
We developed the concept of creating a pop-up bar showcasing the brands personality by utilising a range of neon lighting and fun props across a range of London locations & other key UK City Centres.
The bar drew a lot of traction and encouraged consumers to try free samples across the range as well as participating in fun & engaging activities to leave an everlasting impression of the brand.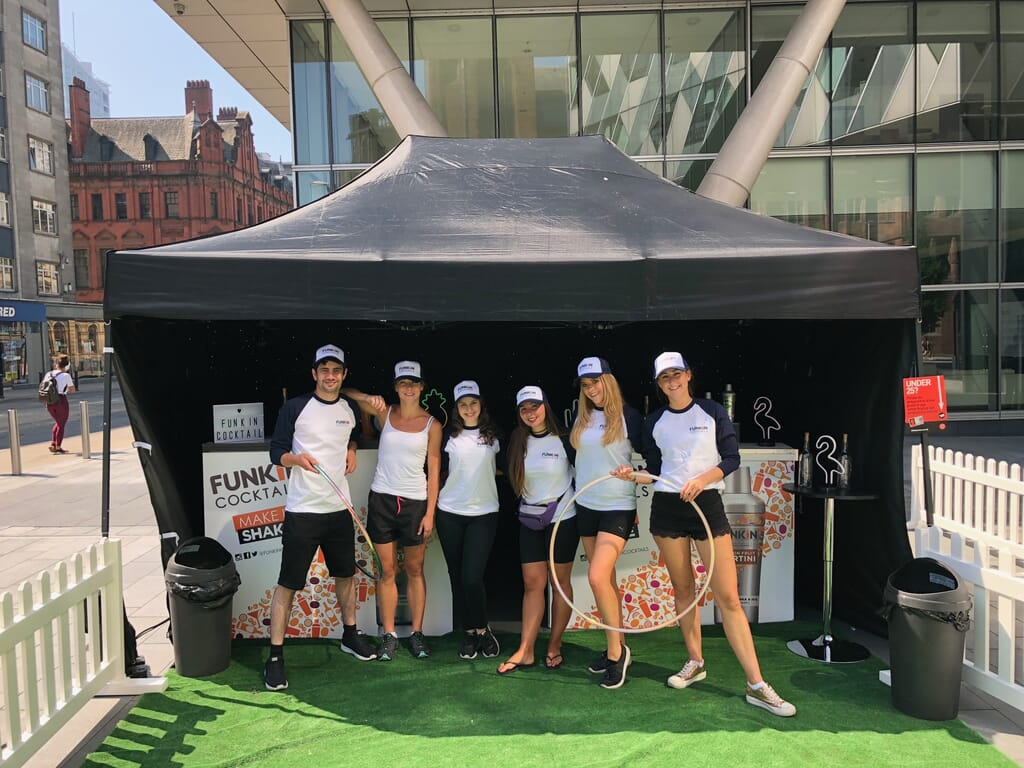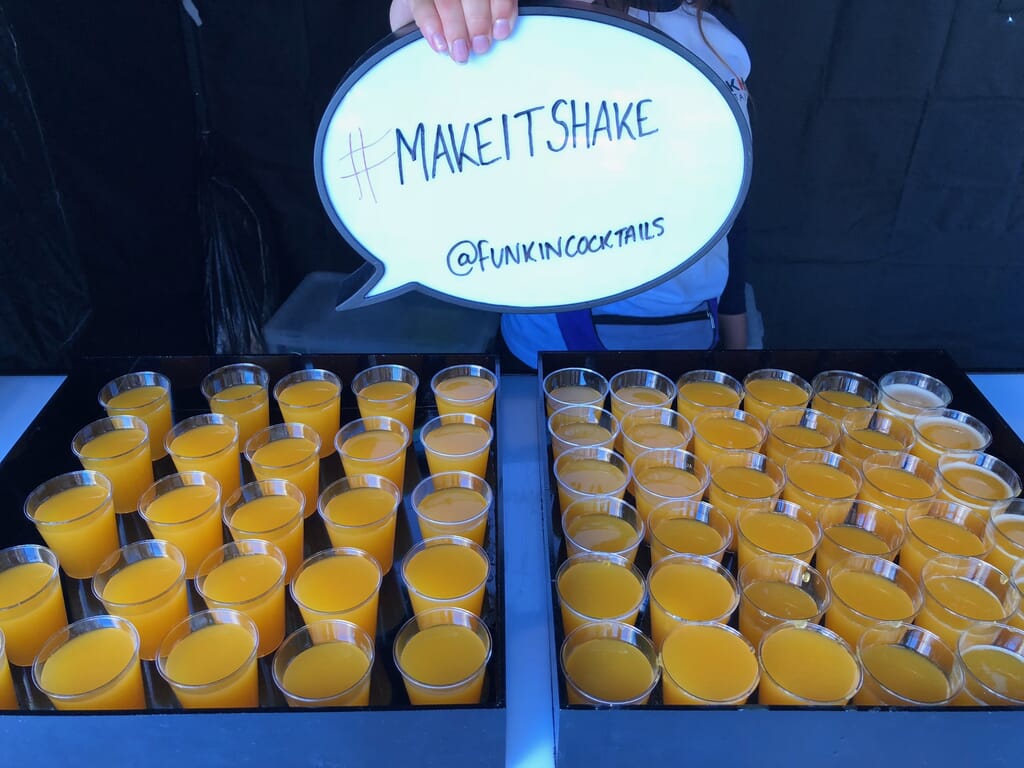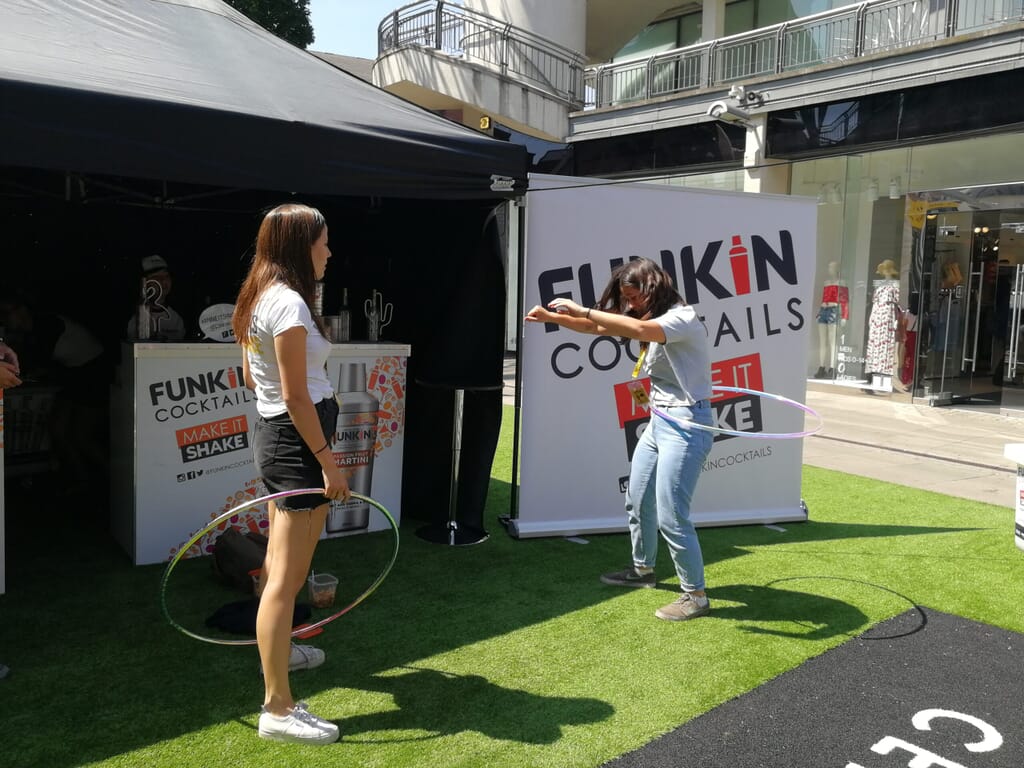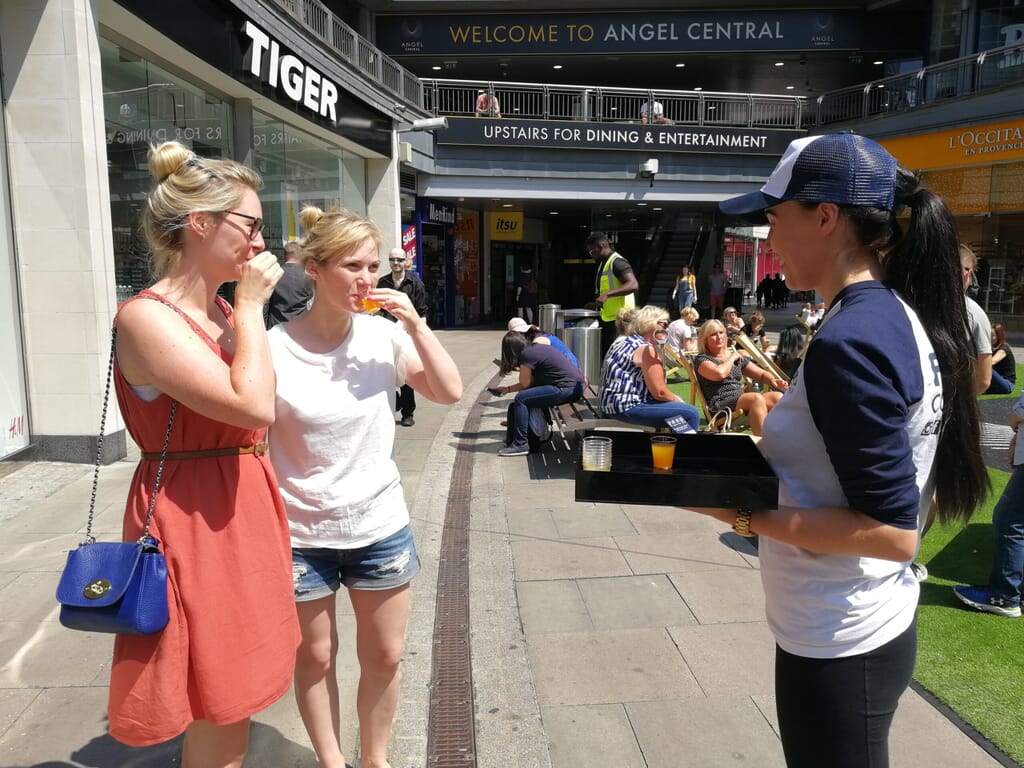 82%
Purchase intent post-sample
testimonials

"i2i have been fantastic to work with and have confidently delivered this multi-disciplined promotion."

Aquafresh, Brand Manager

testimonials

"i2i have been a fantastic agency to work with and have a created phenomenal experience for iso-active. I am sure the consumers reaction matched ours."

Iso Active, Brand Manager

testimonials

"i2i did a fantastic job bringing Paula to life. The activity successfully reached a high proportion of mums and kids in a fun and engaging format. The campaign was an integral part of achieving 13.4% market share of the kids treats market within 9 months."

Paula, Brand Manager

testimonials

"From the outset, i2i understood what the brand needed to achieve, their professionalism and passion ensured that consumers were delivered the best possible MAOAM experience."

MAOAM, Brand Manager

testimonials

"i2i worked brilliantly and seamlessly with us to develop a campaign that simply delivered outstanding results. Truly remarkable given that we were two years behind other Olympics sponsors in our planning. Success despite the perfect storm – truly incredible!"

General Mills, Olympic Project Director

testimonials

The Coeur de Cognac stand took everyone's breath away. I have had emails from clients and visitors commenting on this. Coeur de Cognac was most certainly the talk of the event.

Foodies Festival, Project Manager