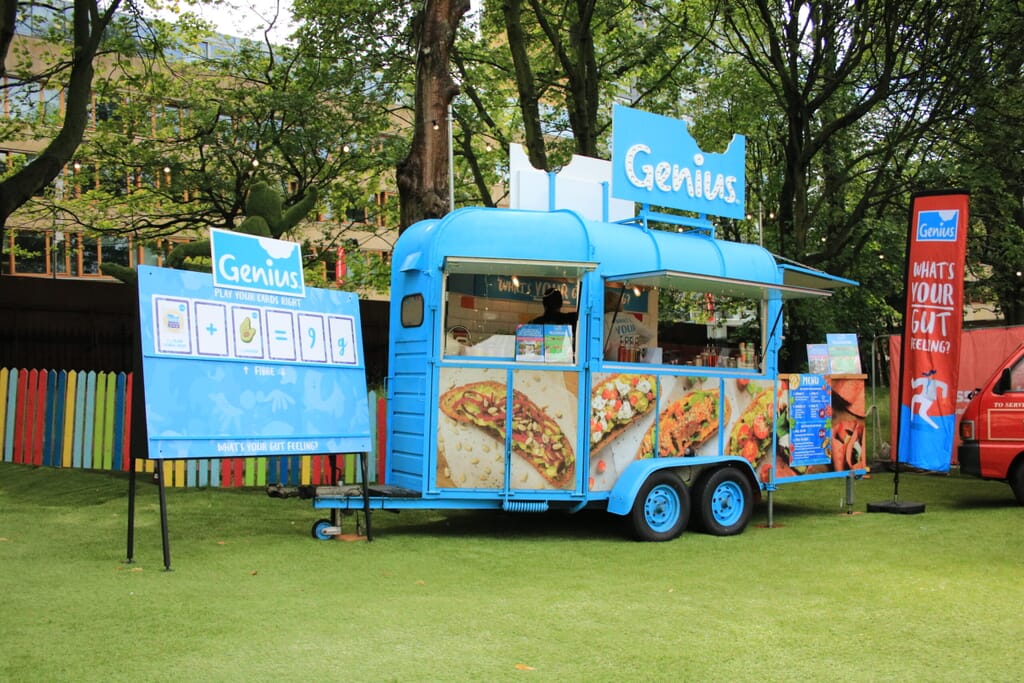 Genius | Live Events | Brand Activation Agency
Providing tasty gluten-free delights
The Challenge
Innovative mobile roadshow
As the UK's leading brand activation agency, i2i were briefed to create a quirky mobile roadshow which would be of multi-use and reach customers across the UK.
Genius required a mobile stand which was suitable for use at both indoor & outdoor marketing exhibitions & events.
They wanted it to stand out in a competitive environment, bringing to life the look & feel of the new and unique branding.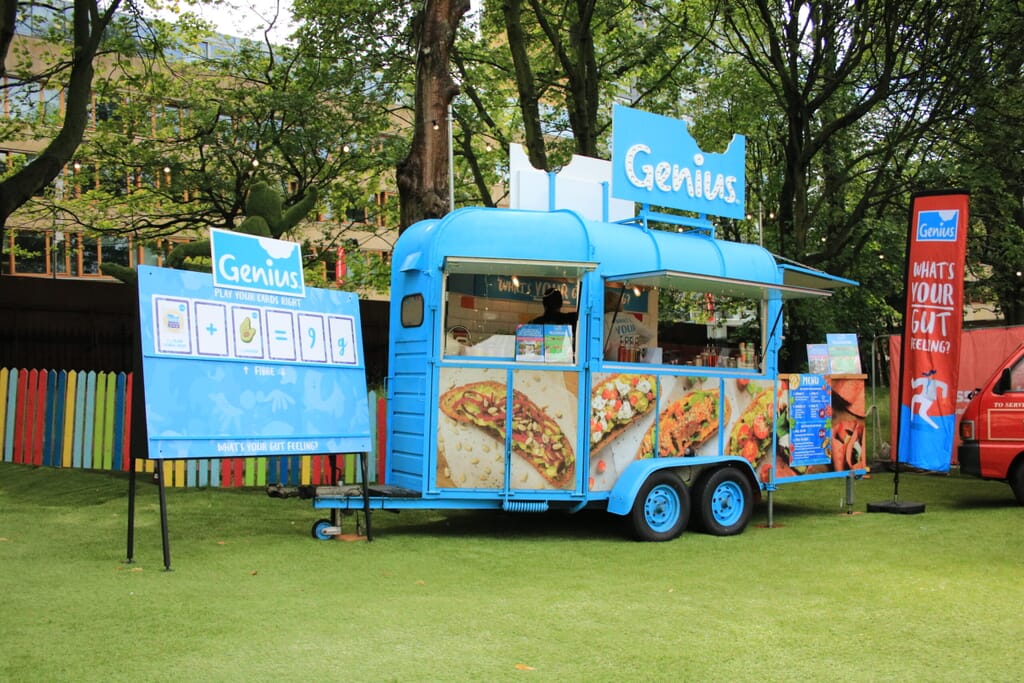 The Idea
Converted Horse Trailer
Bright and colourful trailer designed to stand out and reinforce the Genius credentials
i2i found a Horsebox trailer which could be converted into a kitchen area to prep samples & store product during the shows.
Its contemporary exterior was eye-catching & attracted interest from consumers at the events. i2i created a seating area encouraging consumers to dwell & engage with the team whilst munching on either a delicious insta-worthy Genius wrap, open sandwich, or one of the many samples on offer.
i2i also developed a 'play your cards right' game which consumers could interact with, as a fun but educational exercise.
The trailer visited the Allergy and Free Form Shows as well as the Edinburgh Fringe Festival.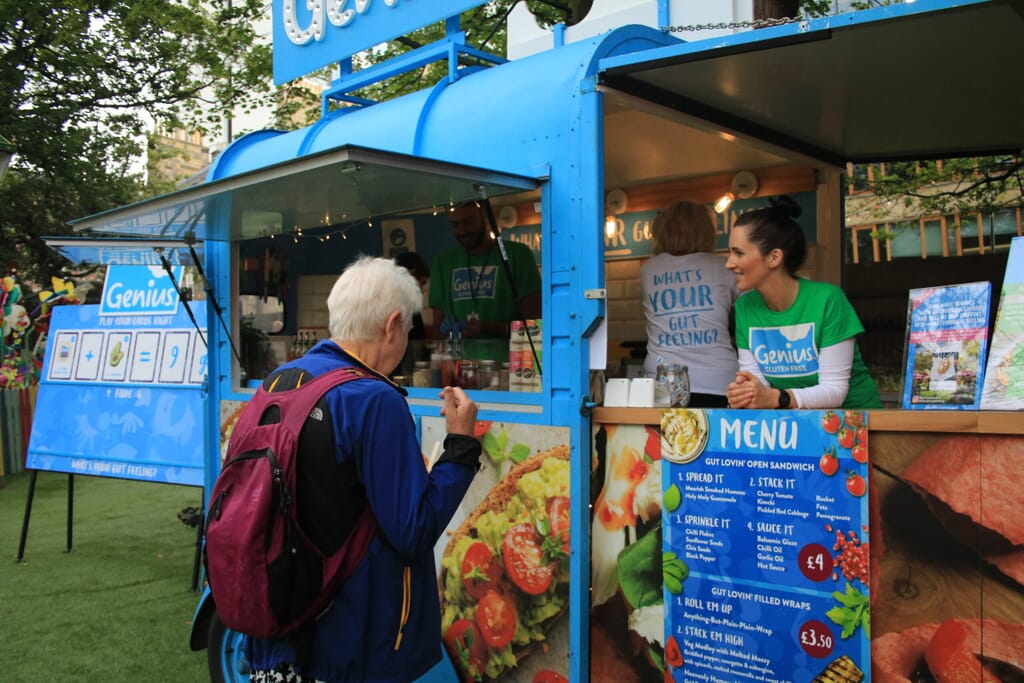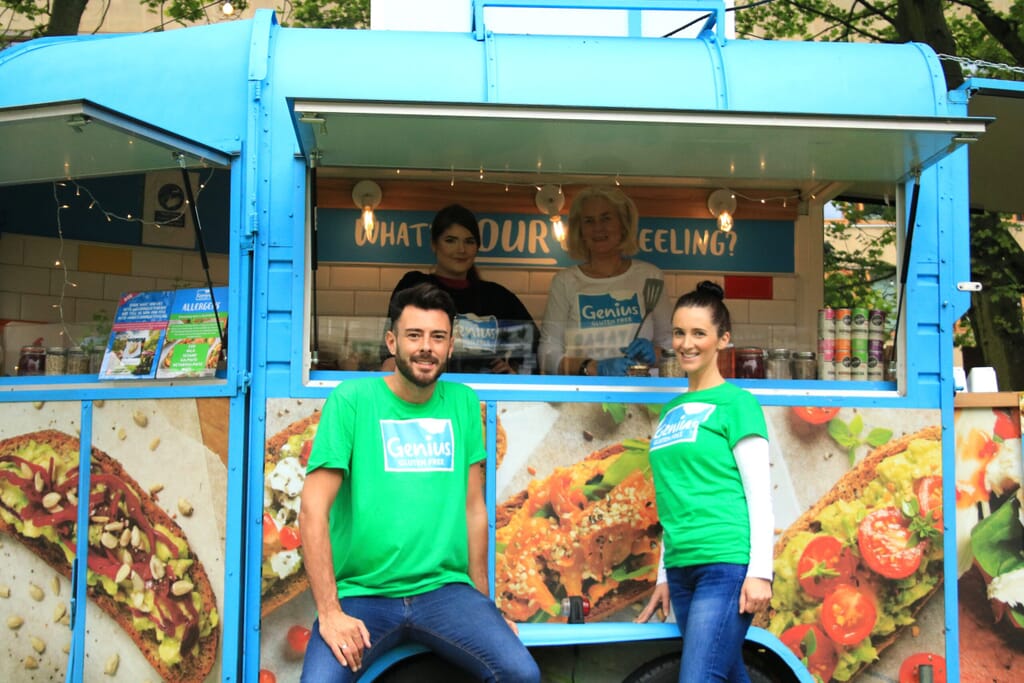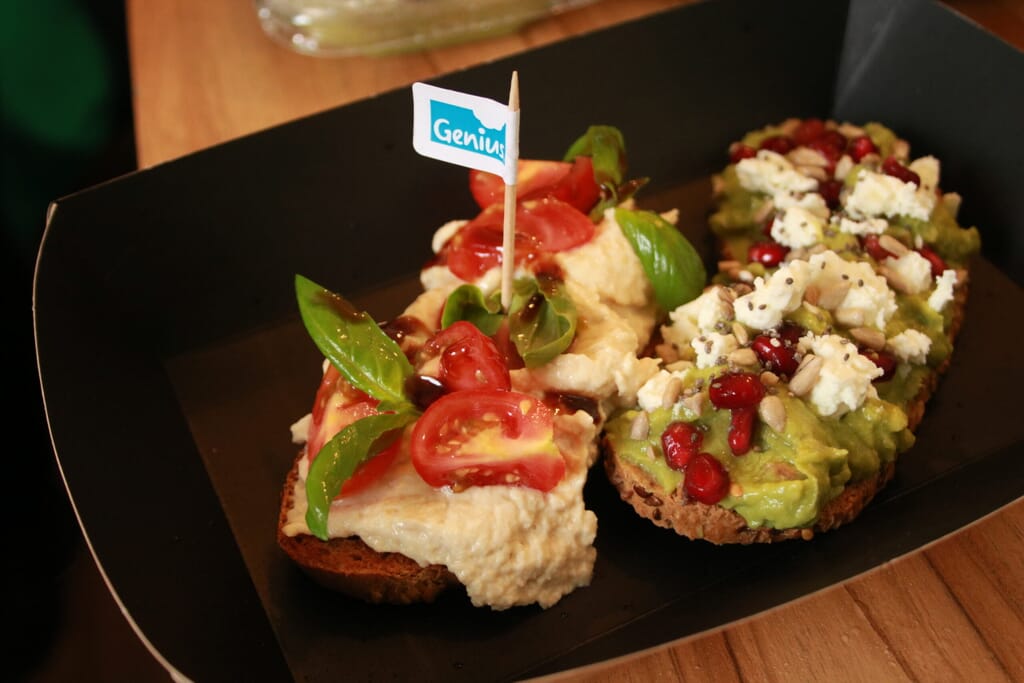 100,000
Opportunities to see
testimonials

"i2i have been fantastic to work with and have confidently delivered this multi-disciplined promotion."

Aquafresh, Brand Manager

testimonials

"i2i have been a fantastic agency to work with and have a created phenomenal experience for iso-active. I am sure the consumers reaction matched ours."

Iso Active, Brand Manager

testimonials

"i2i did a fantastic job bringing Paula to life. The activity successfully reached a high proportion of mums and kids in a fun and engaging format. The campaign was an integral part of achieving 13.4% market share of the kids treats market within 9 months."

Paula, Brand Manager

testimonials

"From the outset, i2i understood what the brand needed to achieve, their professionalism and passion ensured that consumers were delivered the best possible MAOAM experience."

MAOAM, Brand Manager

testimonials

"i2i worked brilliantly and seamlessly with us to develop a campaign that simply delivered outstanding results. Truly remarkable given that we were two years behind other Olympics sponsors in our planning. Success despite the perfect storm – truly incredible!"

General Mills, Olympic Project Director

testimonials

The Coeur de Cognac stand took everyone's breath away. I have had emails from clients and visitors commenting on this. Coeur de Cognac was most certainly the talk of the event.

Foodies Festival, Project Manager