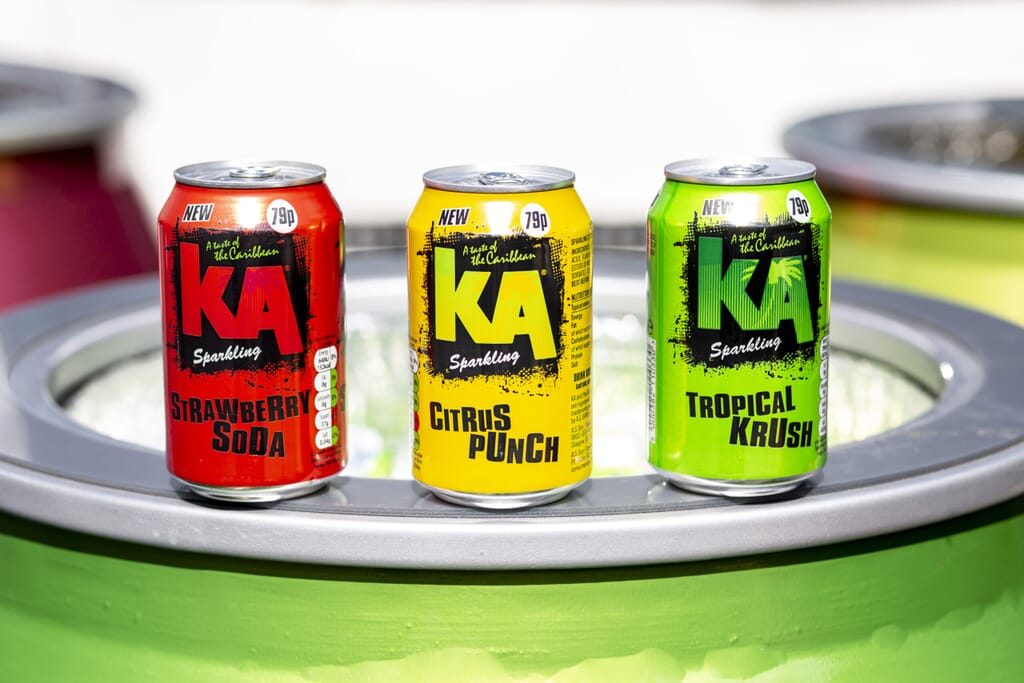 KA | GUERRILLA MARKETING CAMPAIGN
Delivering Full of Flava KA Samples to Urban Locations
The Challenge
Raising trial & brand awareness of KA
Getting products into the hands of consumers in a memorable & engaging fashion.
The main focus of our guerrilla marketing campaign was to drive awareness and trial, therefore getting the products into the hands of the core audience, in a memorable way, was essential.
i2i were briefed to utilise the brands colourful assets to create a set-up which would stand out in busy urban centres.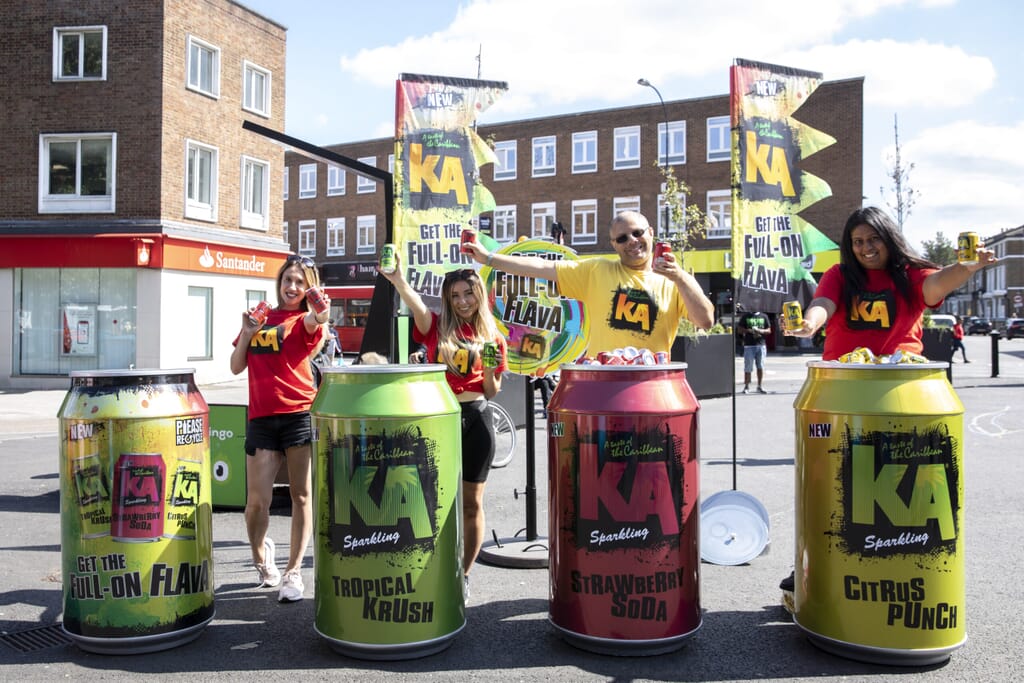 The Idea
Summer sampling tour
Delivering delicious samples to target audience of new KA product launch
i2i recommended a sampling schedule for the KA guerrilla marketing campaign, to reach major urban destinations in both London & the Midlands, where KA would be able to target their core audience.
Utilising the brand assets i2i designed an innovative kit using dumpbins shaped as replica cans, a highly branded recycle bin to encourage responsible disposable of waste and brightly coloured uniforms.  We also developed a KA spinning wheel to enhance the unique mix of brand flavours as well as large festival flags to give height branding and stand-out in busy locations.
All customers were offered a different KA flavour to try & to provide valuable consumer feedback to the sampling team.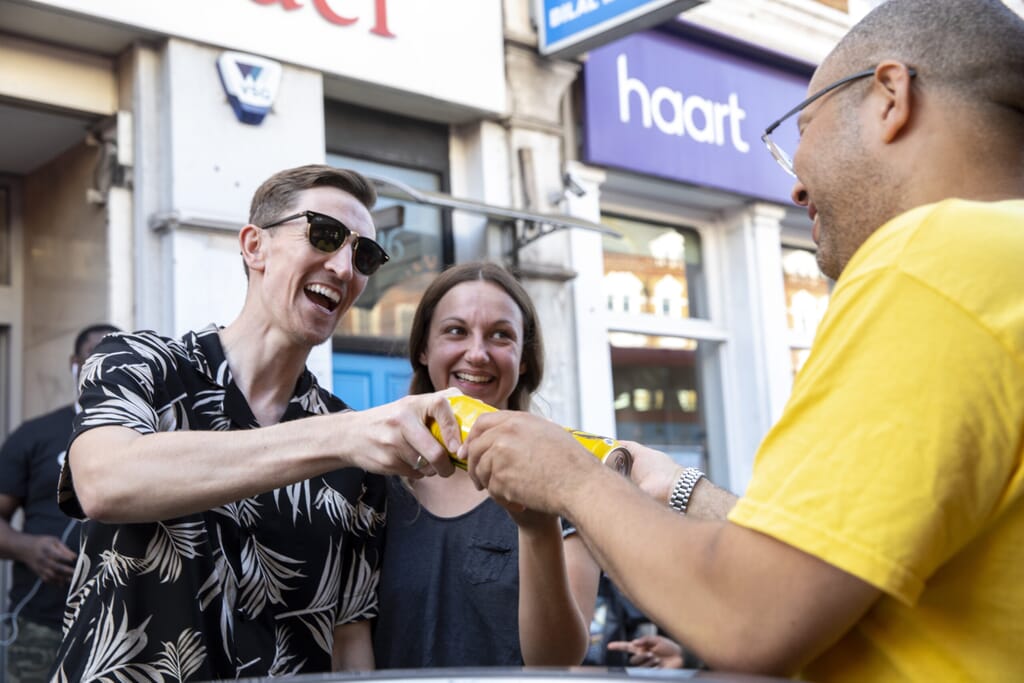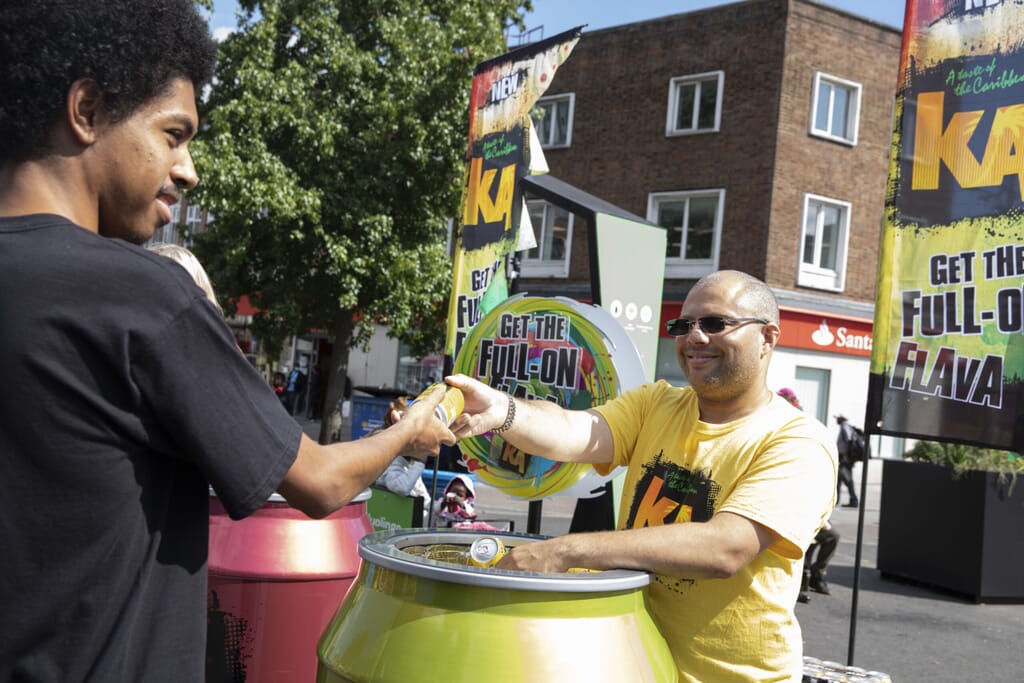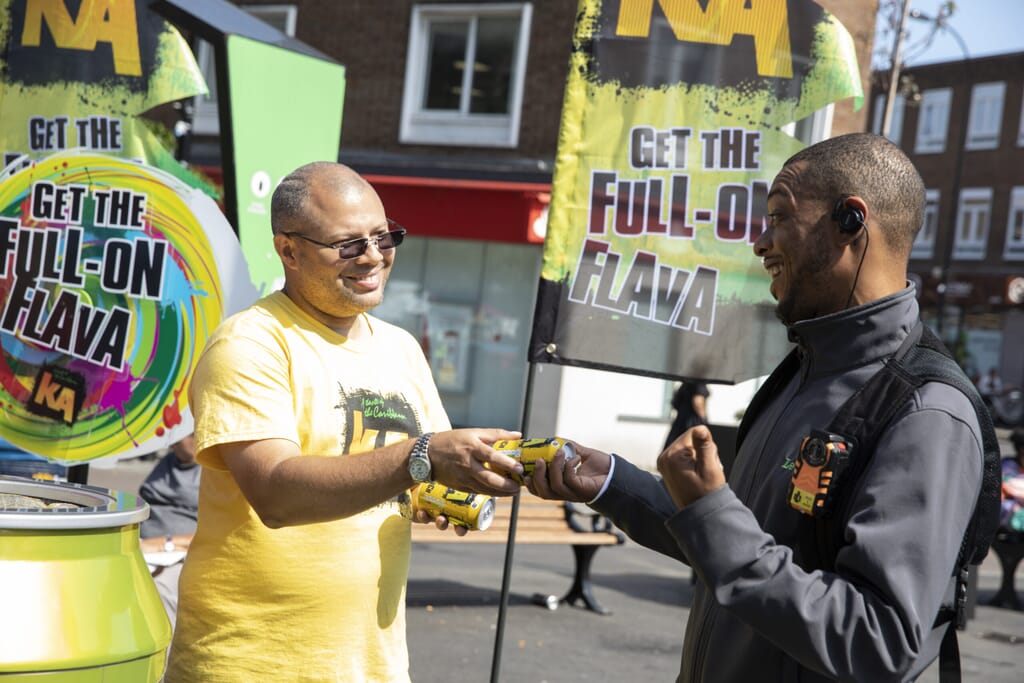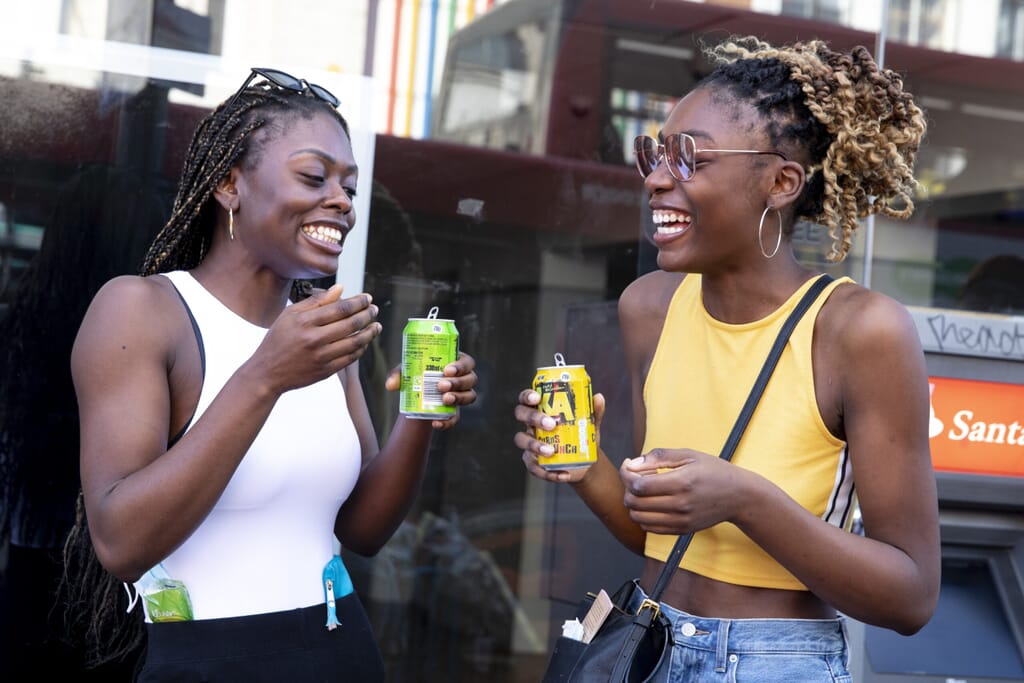 testimonials

"i2i have been fantastic to work with and have confidently delivered this multi-disciplined promotion."

Aquafresh, Brand Manager

testimonials

"i2i have been a fantastic agency to work with and have a created phenomenal experience for iso-active. I am sure the consumers reaction matched ours."

Iso Active, Brand Manager

testimonials

"i2i did a fantastic job bringing Paula to life. The activity successfully reached a high proportion of mums and kids in a fun and engaging format. The campaign was an integral part of achieving 13.4% market share of the kids treats market within 9 months."

Paula, Brand Manager

testimonials

"From the outset, i2i understood what the brand needed to achieve, their professionalism and passion ensured that consumers were delivered the best possible MAOAM experience."

MAOAM, Brand Manager

testimonials

"i2i worked brilliantly and seamlessly with us to develop a campaign that simply delivered outstanding results. Truly remarkable given that we were two years behind other Olympics sponsors in our planning. Success despite the perfect storm – truly incredible!"

General Mills, Olympic Project Director

testimonials

The Coeur de Cognac stand took everyone's breath away. I have had emails from clients and visitors commenting on this. Coeur de Cognac was most certainly the talk of the event.

Foodies Festival, Project Manager