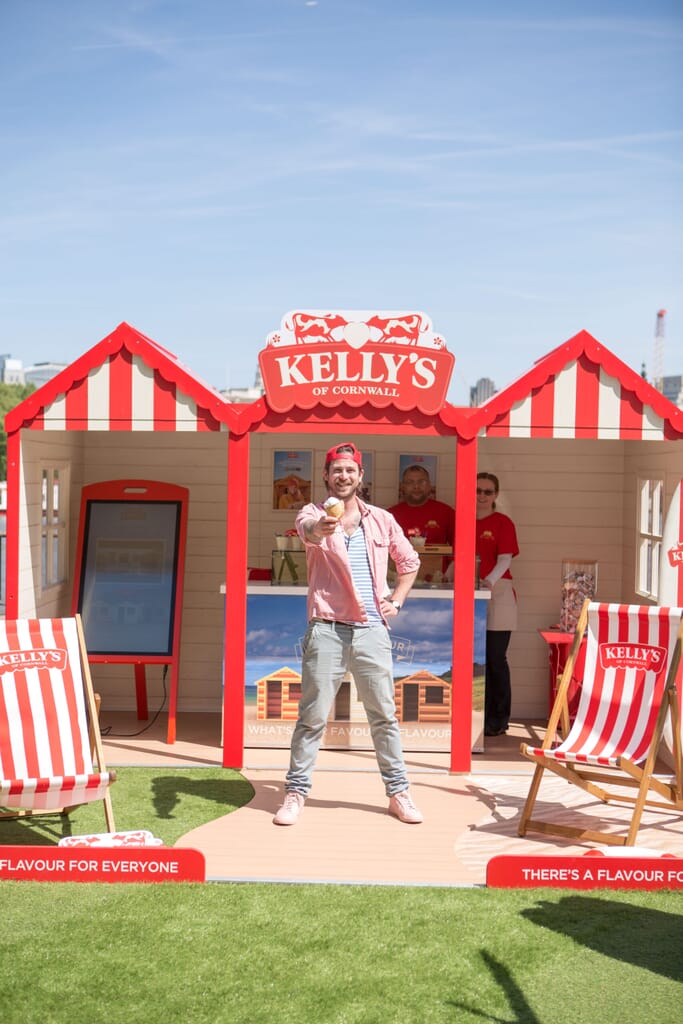 Kellys Launch & Trade Event
PR launch for the world's first Cone-ish Pasty, the brainchild of James Strawbridge
The Challenge
A unique PR launch
Create a vision of the Cornish Seaside with Kelly's Ice Cream in a central London
To create a PR launch showcasing the versatility of the Kelly's ice cream for press, journalists, and influencers in a key London hotspot using distinctive Cornish icons.
To utilise Kelly's Brand Ambassador, James Strawbridge to develop a unique sample recipe
The Idea
Iconic Cornish experience
Engaging Londoners with the sights, sounds and tastes of Cornwall with Kelly's Ice Cream
Recreating the heart of Cornwall on the bustling London Southbank we created a set which was a vision of the Cornish seaside using sand, beach huts, photo opportunities, deckchairs, and of course featuring Doris the Kelly's cow. For one day only, TV Chef and Kelly's ice cream sommelier James Strawbridge invited passers-by as well as the VIP visitors to try the innovative "Cone-ish pasties", which are made of sweet-filled crumbly pastry. This works like an ice cream cone, topped off with a choice of three delicious Kelly's ice cream desserts:
Cream Tea Cone-ish Pasty with Kelly's Berry Eton Mess ice cream
Spiced Apple & Date Crumble Cone-ish Pasty with new Kelly's Butterscotch Pecan ice cream
Red Velvet Cone-ish Pasty with Kelly's Clotted Cream ice cream
Customers were encouraged to upload their photos onto social channels and provide feedback onto interactive blackboards.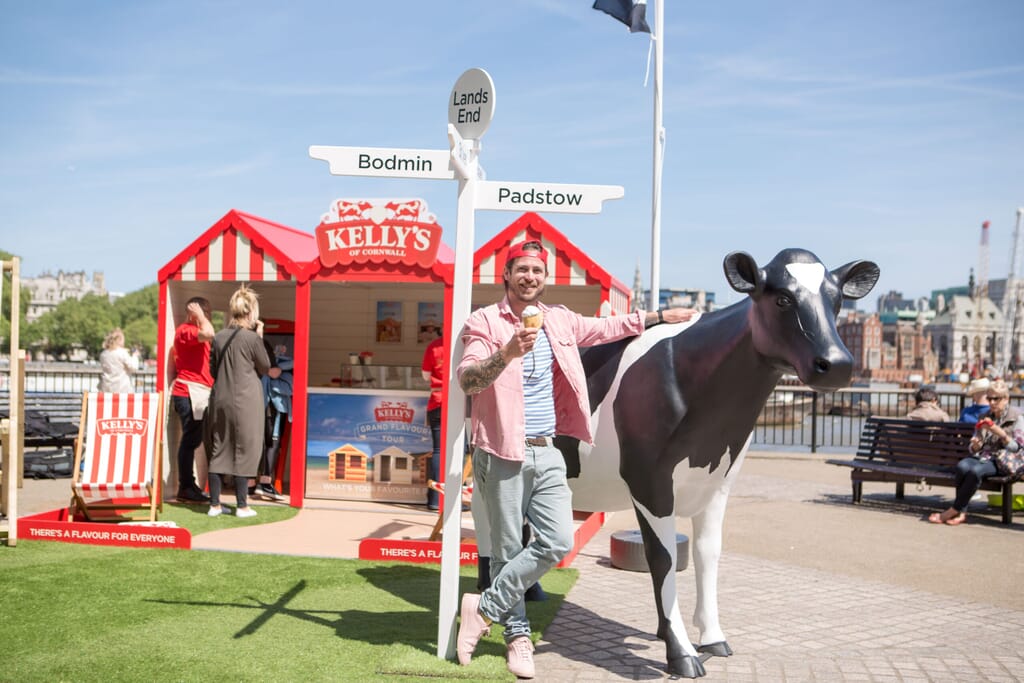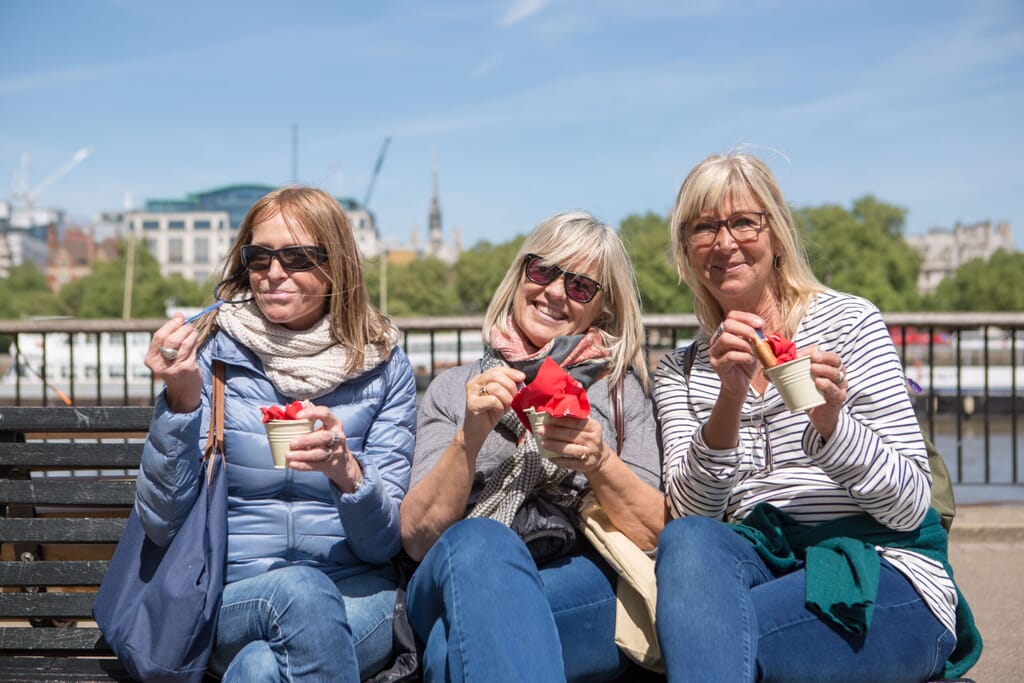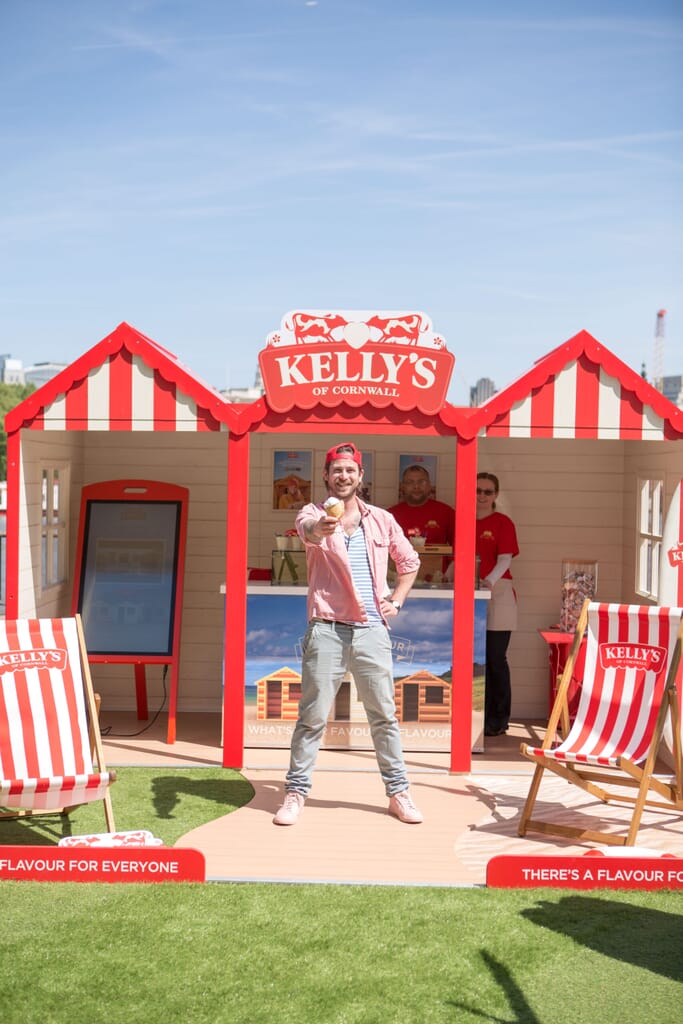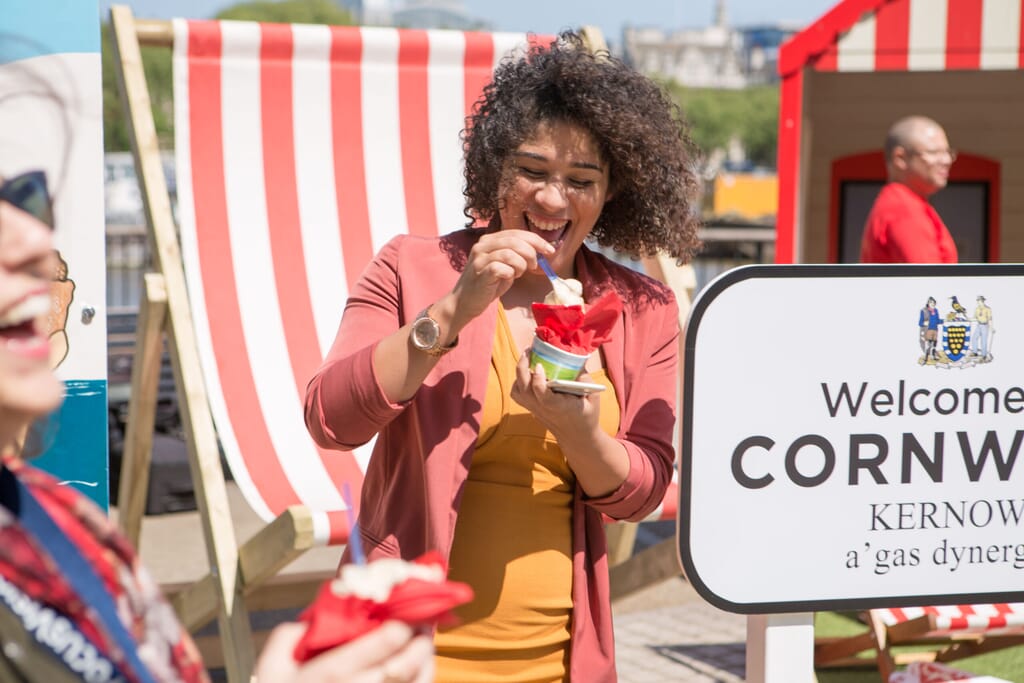 £200,00
PR, media and social coverage
testimonials

"i2i have been fantastic to work with and have confidently delivered this multi-disciplined promotion."

Aquafresh, Brand Manager

testimonials

"i2i have been a fantastic agency to work with and have a created phenomenal experience for iso-active. I am sure the consumers reaction matched ours."

Iso Active, Brand Manager

testimonials

"i2i did a fantastic job bringing Paula to life. The activity successfully reached a high proportion of mums and kids in a fun and engaging format. The campaign was an integral part of achieving 13.4% market share of the kids treats market within 9 months."

Paula, Brand Manager

testimonials

"From the outset, i2i understood what the brand needed to achieve, their professionalism and passion ensured that consumers were delivered the best possible MAOAM experience."

MAOAM, Brand Manager

testimonials

"i2i worked brilliantly and seamlessly with us to develop a campaign that simply delivered outstanding results. Truly remarkable given that we were two years behind other Olympics sponsors in our planning. Success despite the perfect storm – truly incredible!"

General Mills, Olympic Project Director

testimonials

The Coeur de Cognac stand took everyone's breath away. I have had emails from clients and visitors commenting on this. Coeur de Cognac was most certainly the talk of the event.

Foodies Festival, Project Manager