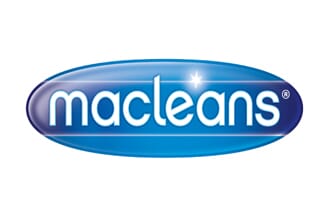 Macleans | Promotional Marketing | integrated marketing agency uk
Encourage target audience to purchase ice whitening gel
The Challenge
Leverage Dancing on Ice Sponsorship
Create an on-pack promotion to bring to life the sponsorship in-store and drive sales
Macleans looked to leverage their sponsorship of ITV's Dancing on Ice to increase awareness and sales amongst their key target audience of 35-55 year old women. The oral health care market is heavily price driven and brands need to be brought to life through integrated campaigns to cut through a noisy market. As one of the UK's leading integrated marketing agency, our team helped to create a promotional competition that felt relevant and "winnable" to ensure the target consumer's participation.
The Idea
Engaging Instant-Win Promotion
i2i developed and created an easy-to-enter and "winnable" instant-win promotion with a range of desirable prizes on offer
We invented and designed a free prize draw across four million packs throughout the duration of the Dancing on Ice series broadcast.
Consumers could choose from several routes to entry (including SMS and online). The prize fund included VIP tickets to the show, city breaks, fashion makeovers, spa days, magazine subscriptions, family meals and cosmetic products.
Discounted promotional packs were sold across all top end grocers.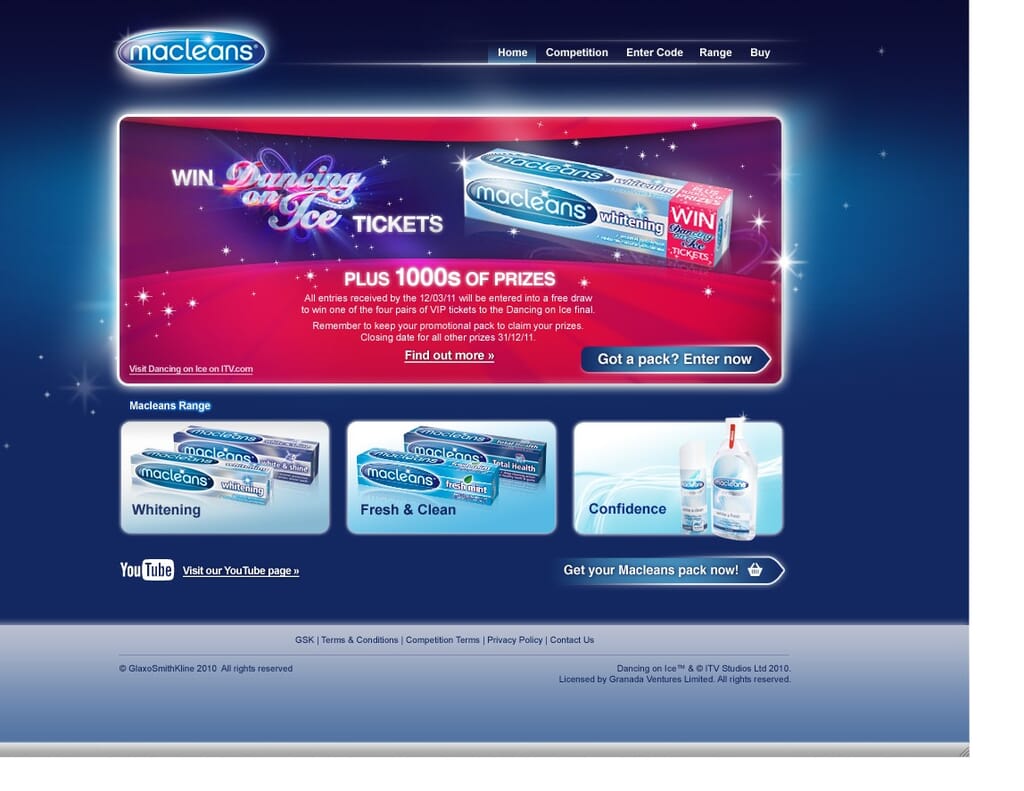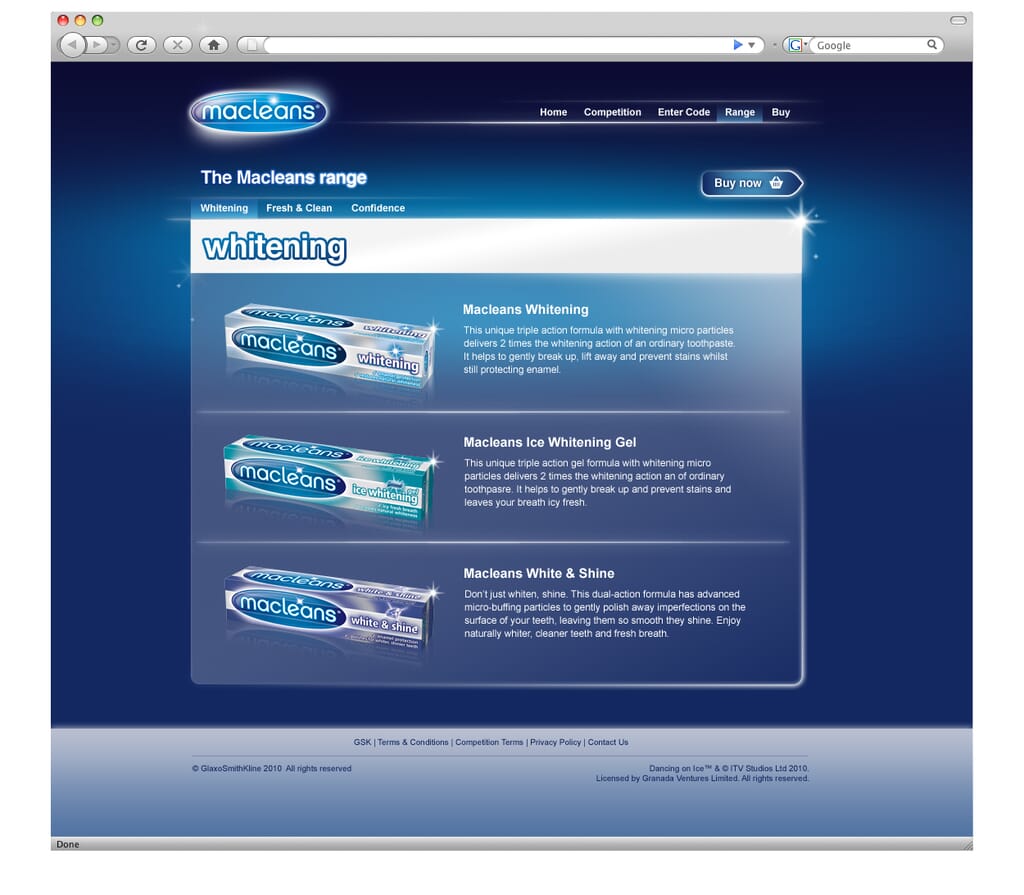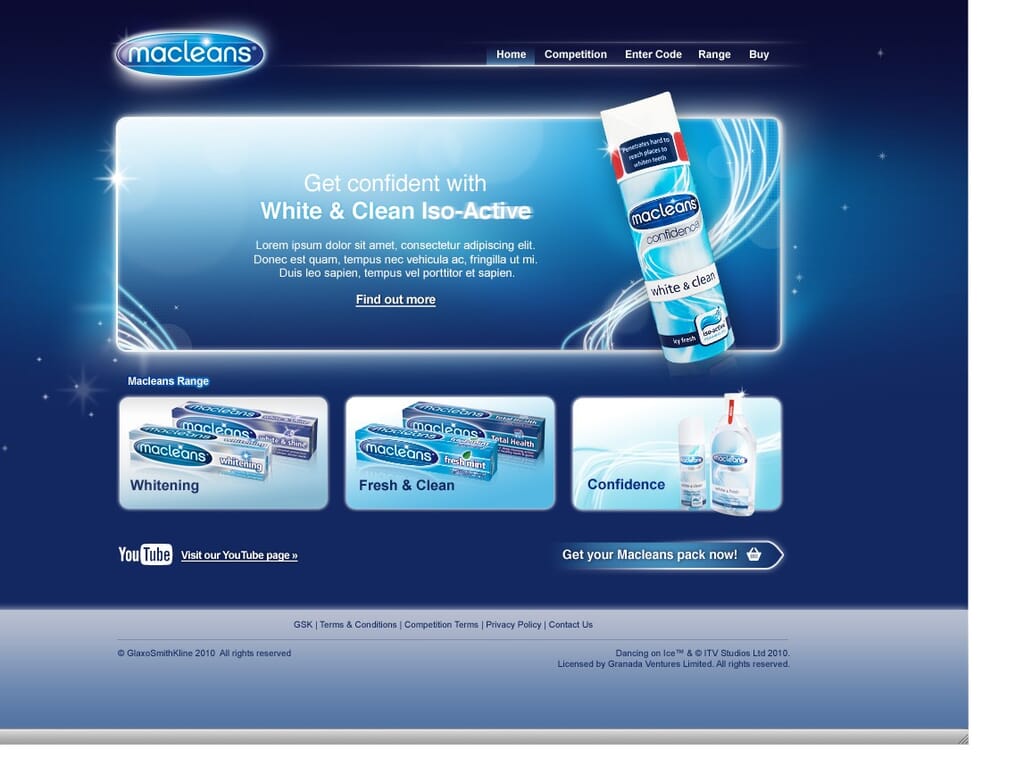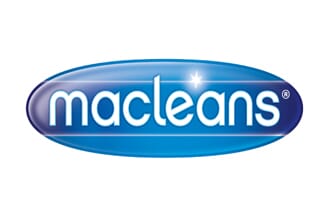 20,000
Competition entries
testimonials

"i2i have been fantastic to work with and have confidently delivered this multi-disciplined promotion."

Aquafresh, Brand Manager

testimonials

"i2i have been a fantastic agency to work with and have a created phenomenal experience for iso-active. I am sure the consumers reaction matched ours."

Iso Active, Brand Manager

testimonials

"i2i did a fantastic job bringing Paula to life. The activity successfully reached a high proportion of mums and kids in a fun and engaging format. The campaign was an integral part of achieving 13.4% market share of the kids treats market within 9 months."

Paula, Brand Manager

testimonials

"From the outset, i2i understood what the brand needed to achieve, their professionalism and passion ensured that consumers were delivered the best possible MAOAM experience."

MAOAM, Brand Manager

testimonials

"i2i worked brilliantly and seamlessly with us to develop a campaign that simply delivered outstanding results. Truly remarkable given that we were two years behind other Olympics sponsors in our planning. Success despite the perfect storm – truly incredible!"

General Mills, Olympic Project Director

testimonials

The Coeur de Cognac stand took everyone's breath away. I have had emails from clients and visitors commenting on this. Coeur de Cognac was most certainly the talk of the event.

Foodies Festival, Project Manager