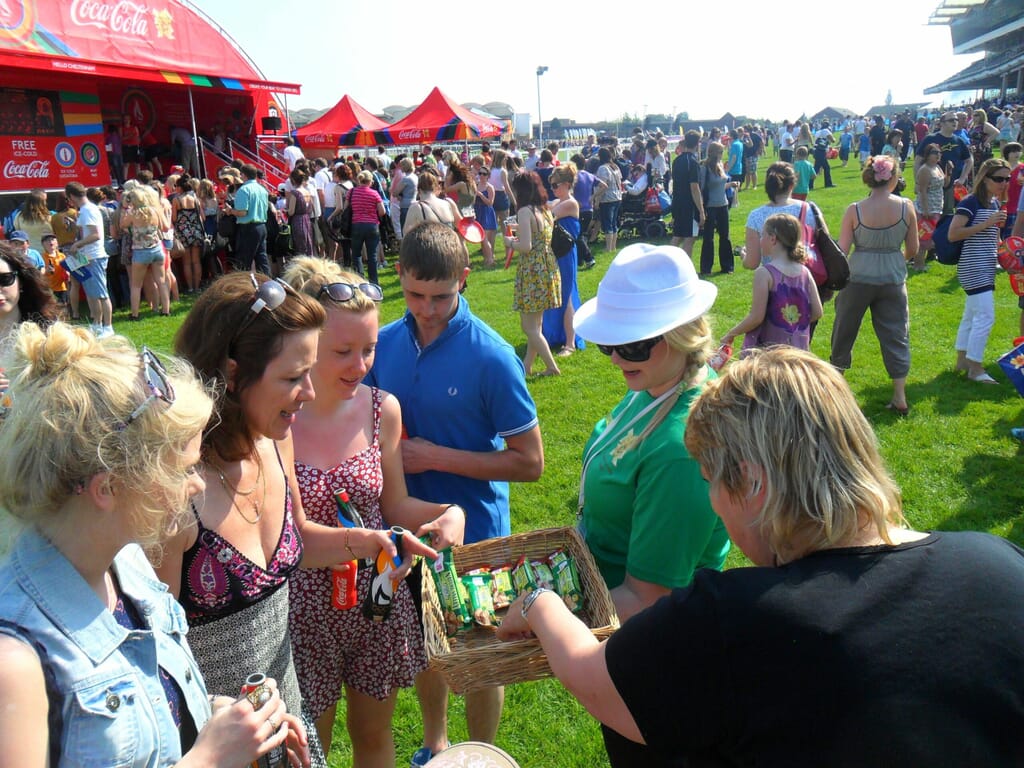 Nature Valley | Live Events | Brand Events Agency London
Olympic Sponsorship Package
The Challenge
2012 Olympics Sponsorship
Maximise the Nature Valley 3rd Tier Olympics Sponsorship with a massive sampling drive
Nature Valley required a brand events agency in London for a large scale marketing event. The goal was to effectively deliver 5 million samples to a key target audience during the London Olympics. i2i's role as the operation's marketing function, was to create a live event that would capture the brands true essence in what was a heavily saturated environment.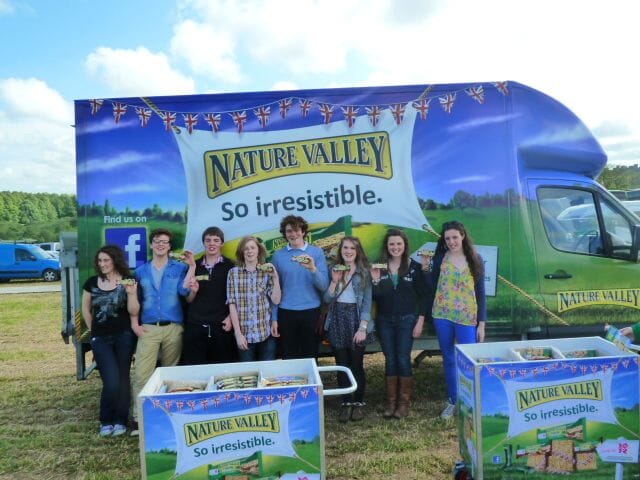 The Idea
Multi-faceted Campaign
Engaging consumers in a range of different environments using branded hit squad teams and roadshow as part of the nationwide Olympic Torch Relay Tour
Three routes were chosen to distribute five million bars across a three-month period: on the Olympic Torch Relay route, at railways stations and via regional hit squads.
Nature Valley was the only Tier 3 sponsor to have an experiential set as part of the Torch Route Celebration Sites – a "Hay Bale Hurdle" Barn where friends could race against each other in the style of the brand ATL.
The sampling team distributed samples to a number of high-profile visitors including, Cliff Richard, Kelly Holmes, The Wanted, Amir Khan, Will.i.am & many more.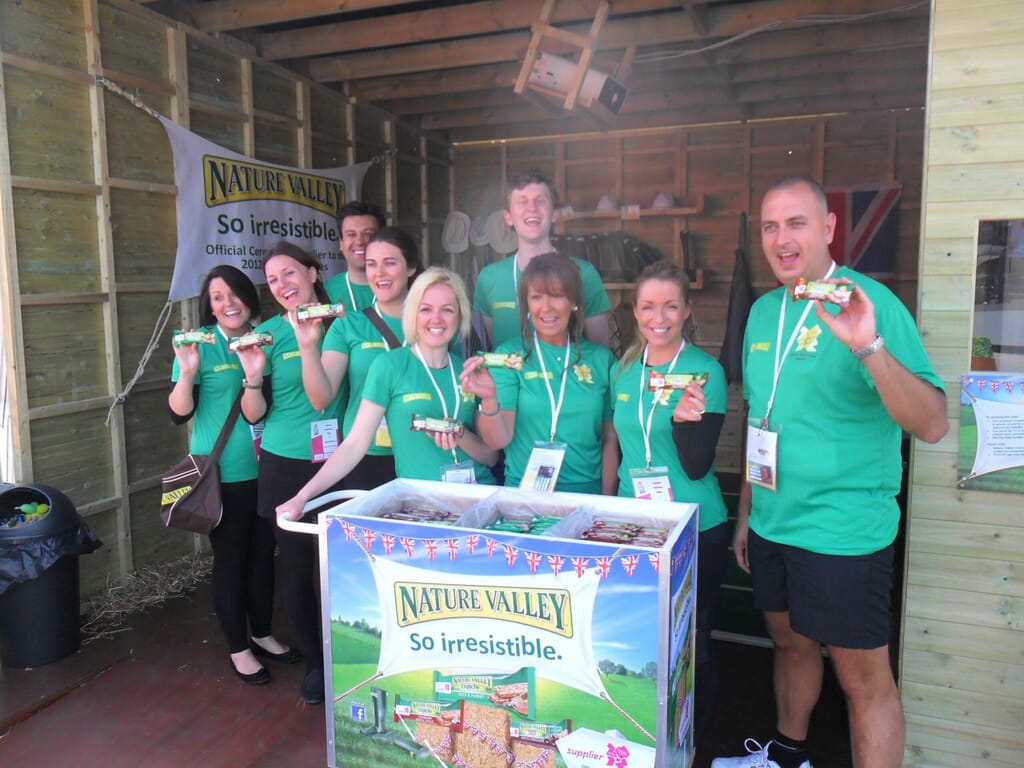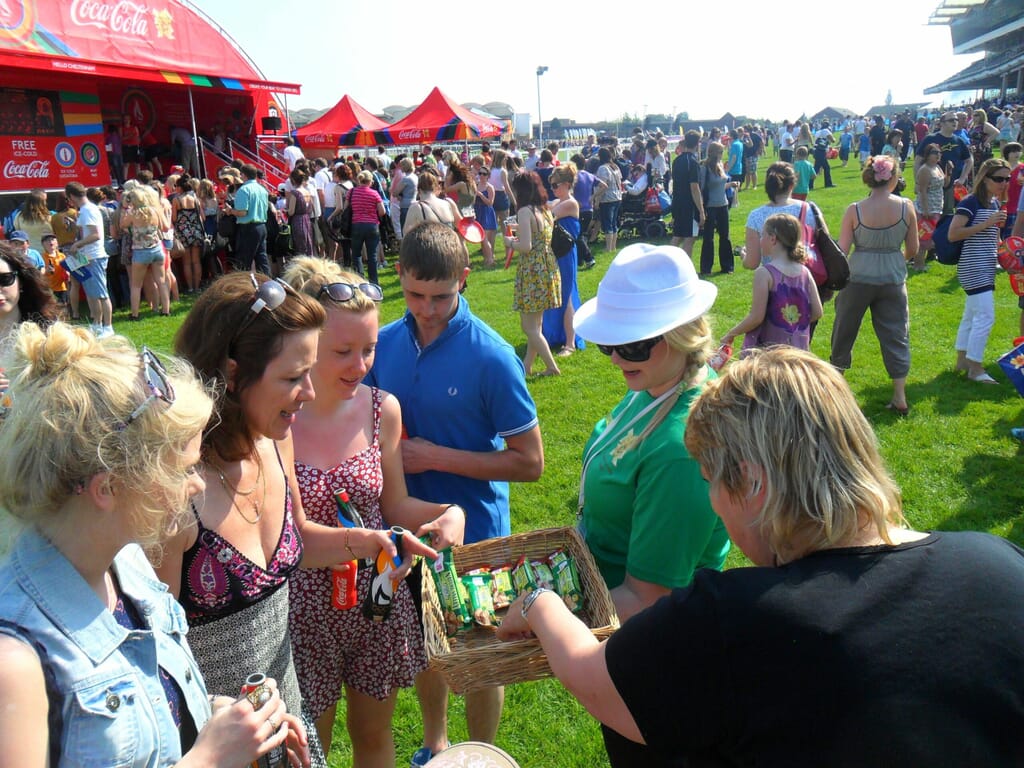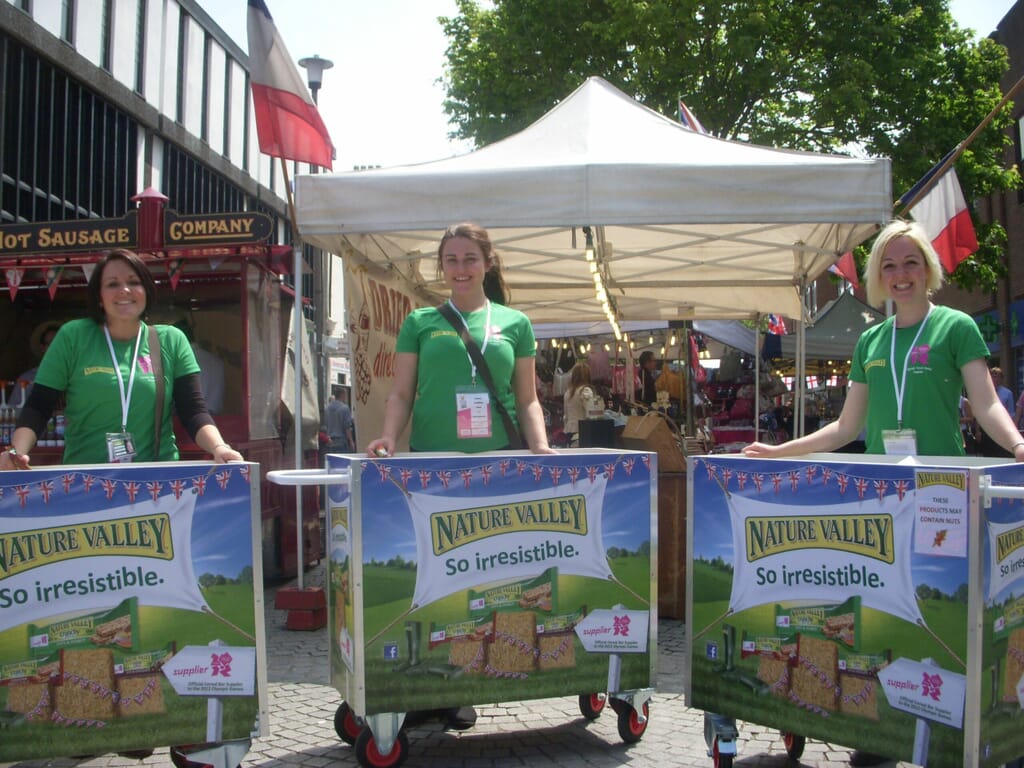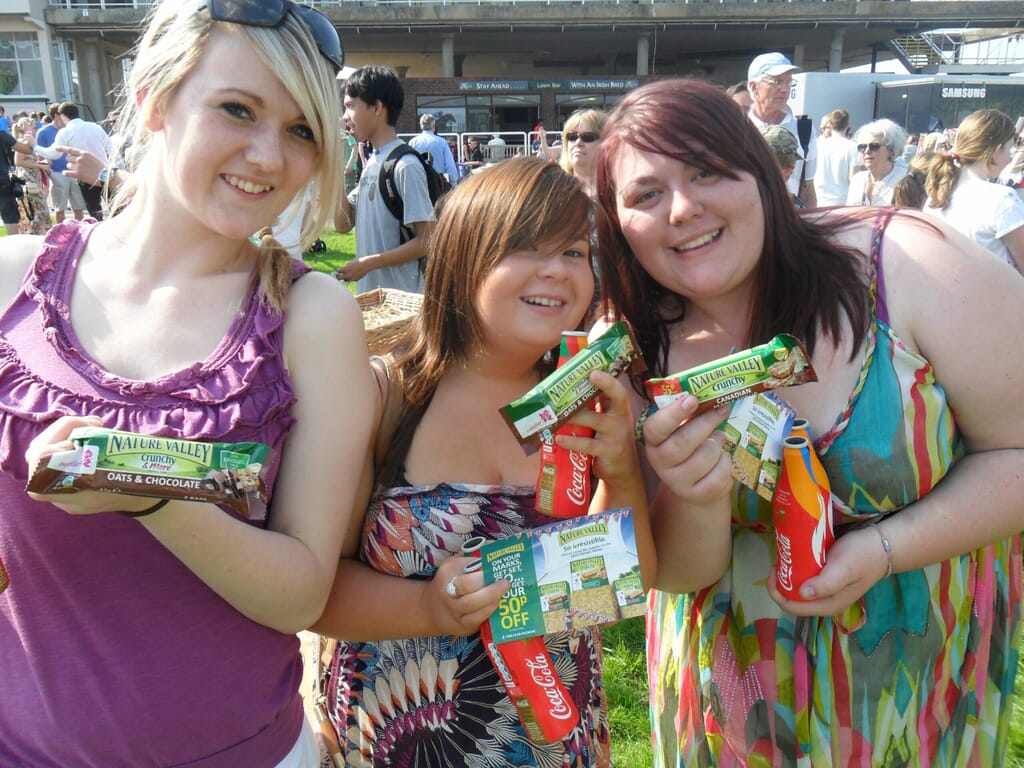 20 Million
Opportunity to see
5.1 Million
Samples delivered
testimonials

"i2i have been fantastic to work with and have confidently delivered this multi-disciplined promotion."

Aquafresh, Brand Manager

testimonials

"i2i have been a fantastic agency to work with and have a created phenomenal experience for iso-active. I am sure the consumers reaction matched ours."

Iso Active, Brand Manager

testimonials

"i2i did a fantastic job bringing Paula to life. The activity successfully reached a high proportion of mums and kids in a fun and engaging format. The campaign was an integral part of achieving 13.4% market share of the kids treats market within 9 months."

Paula, Brand Manager

testimonials

"From the outset, i2i understood what the brand needed to achieve, their professionalism and passion ensured that consumers were delivered the best possible MAOAM experience."

MAOAM, Brand Manager

testimonials

"i2i worked brilliantly and seamlessly with us to develop a campaign that simply delivered outstanding results. Truly remarkable given that we were two years behind other Olympics sponsors in our planning. Success despite the perfect storm – truly incredible!"

General Mills, Olympic Project Director

testimonials

The Coeur de Cognac stand took everyone's breath away. I have had emails from clients and visitors commenting on this. Coeur de Cognac was most certainly the talk of the event.

Foodies Festival, Project Manager