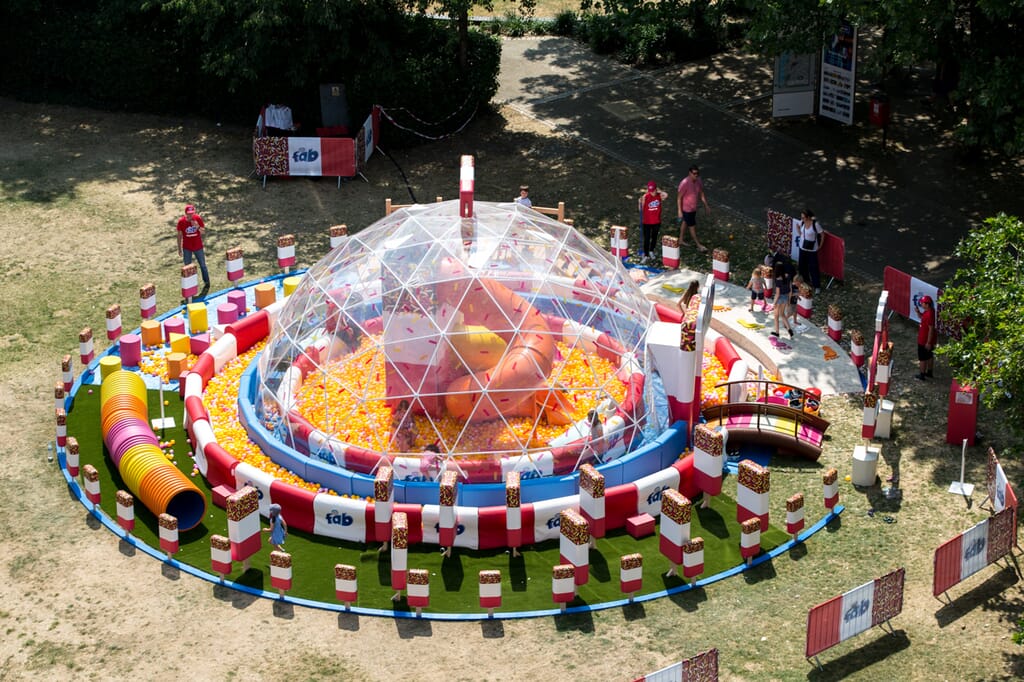 NESTLE - FAB ICE LOLLIES | ROADSHOW
Bringing new cool to a traditional family favourite
The Challenge
Reposition Fab as a modern brand
Create a truly memorable, fun & engaging experience to show kids that 'where there's Fab, there's fun'.
Fab is one of the UK's top selling ice lollies.
However, it was losing relevance amongst young families and starting to be seen as old school. We needed to reposition Fab as a modern brand and show kids that 'where there's Fab, there's fun'.
Giant Fab playground offering supersized fun for kids!
We took #fabland on a UK tour throughout the summer to a mix of family events and holiday destinations. Each location supported #fabland via their social channels, local radio and
local news coverage, creating a real local buzz.
Stacey Soloman was our Fab Brand Ambassador adding a celebrity dimension. She personally selected the different #fabland activities with the help of her sons, posting it all on her social channels. We also created a launch event on London's Southbank, attended by Stacy and a number of other local social influencers.
The experience included exploding confetti sprinkles, huge 5ft lolly orchard, ball pit moats and 3 supersized fab slides inside a giant dome.
Visitors uploaded photos whilst at #fabland for a FREE Fab beachball or flipflops and all parents received a MOC.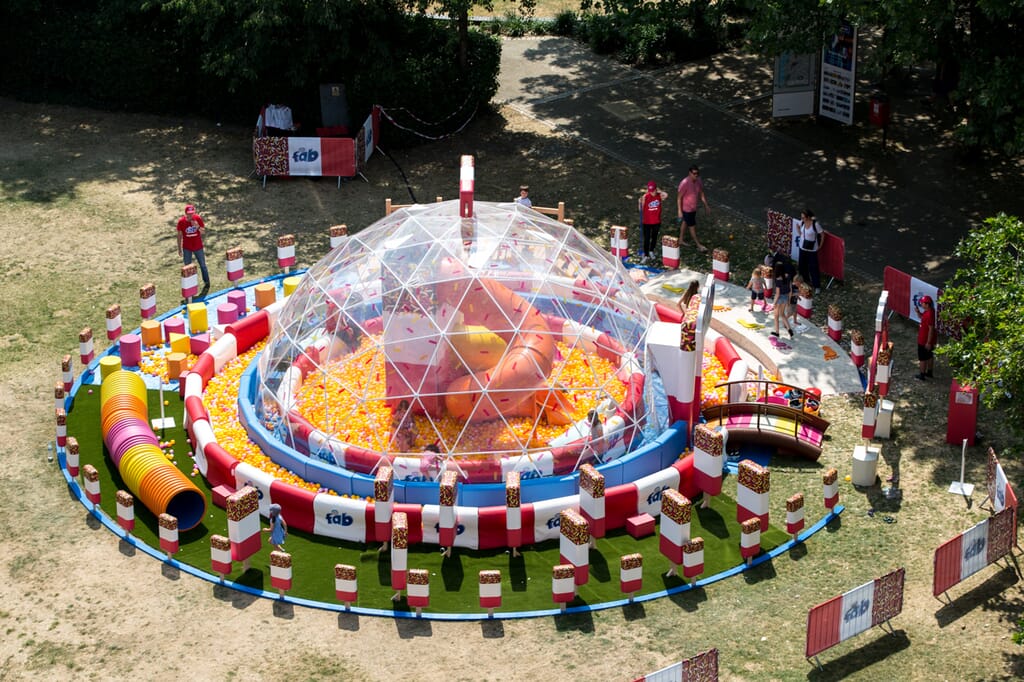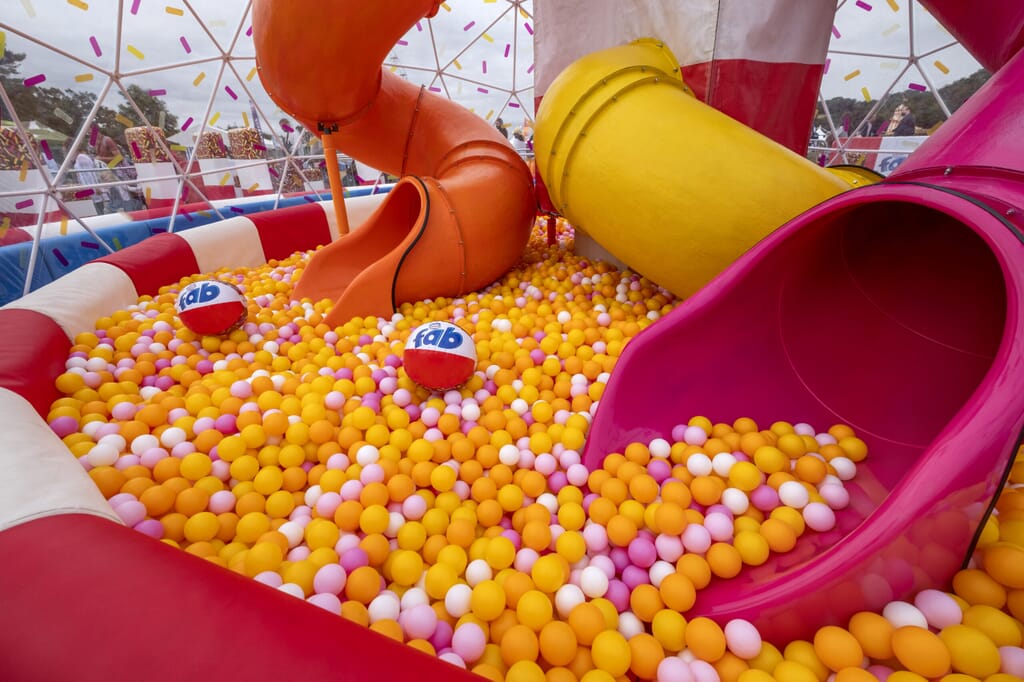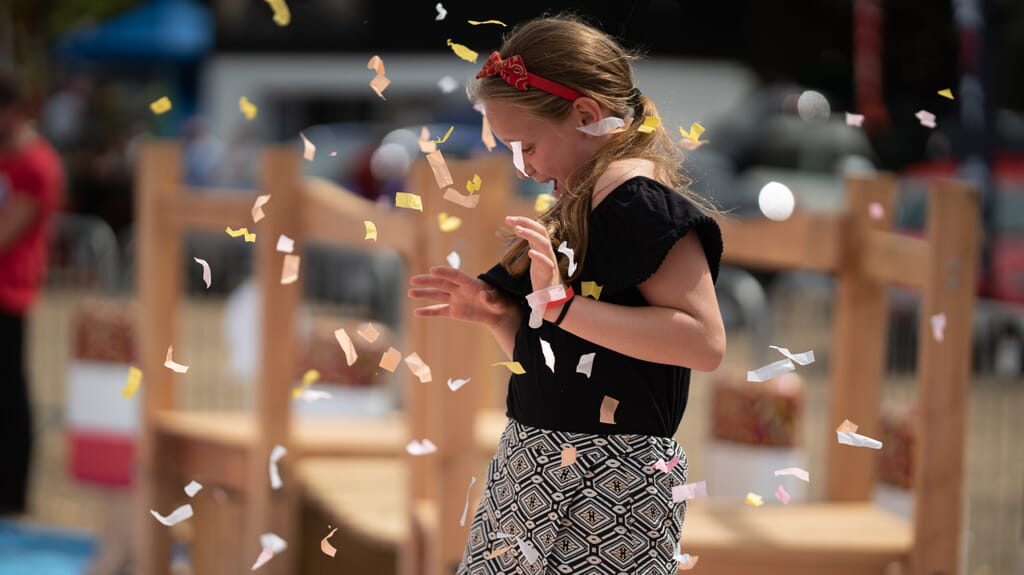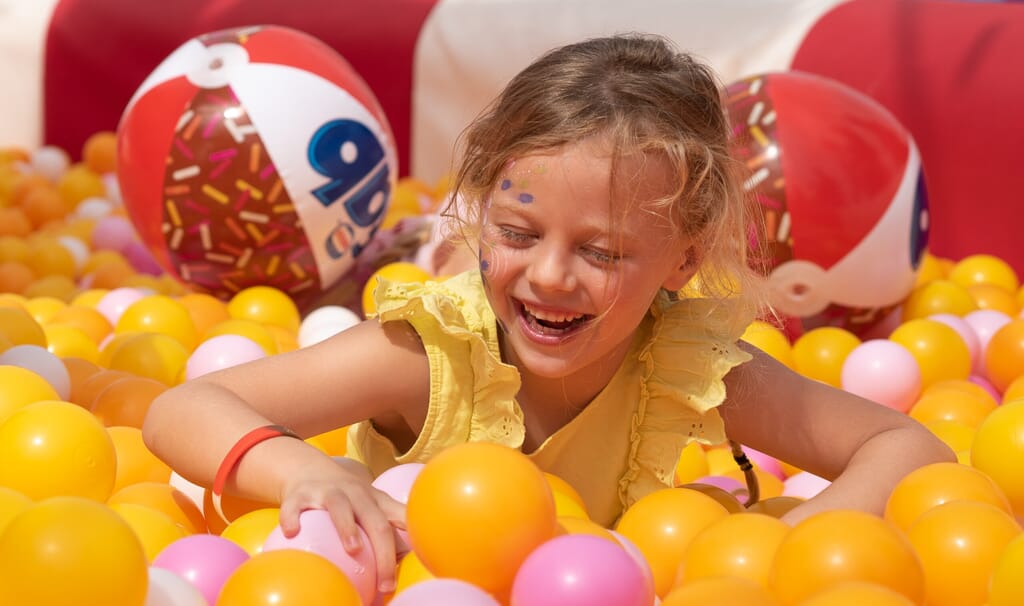 5.5 Million
Impressions on social
380,000
reach through Influencer channels
testimonials

"i2i have been fantastic to work with and have confidently delivered this multi-disciplined promotion."

Aquafresh, Brand Manager

testimonials

"i2i have been a fantastic agency to work with and have a created phenomenal experience for iso-active. I am sure the consumers reaction matched ours."

Iso Active, Brand Manager

testimonials

"i2i did a fantastic job bringing Paula to life. The activity successfully reached a high proportion of mums and kids in a fun and engaging format. The campaign was an integral part of achieving 13.4% market share of the kids treats market within 9 months."

Paula, Brand Manager

testimonials

"From the outset, i2i understood what the brand needed to achieve, their professionalism and passion ensured that consumers were delivered the best possible MAOAM experience."

MAOAM, Brand Manager

testimonials

"i2i worked brilliantly and seamlessly with us to develop a campaign that simply delivered outstanding results. Truly remarkable given that we were two years behind other Olympics sponsors in our planning. Success despite the perfect storm – truly incredible!"

General Mills, Olympic Project Director

testimonials

The Coeur de Cognac stand took everyone's breath away. I have had emails from clients and visitors commenting on this. Coeur de Cognac was most certainly the talk of the event.

Foodies Festival, Project Manager