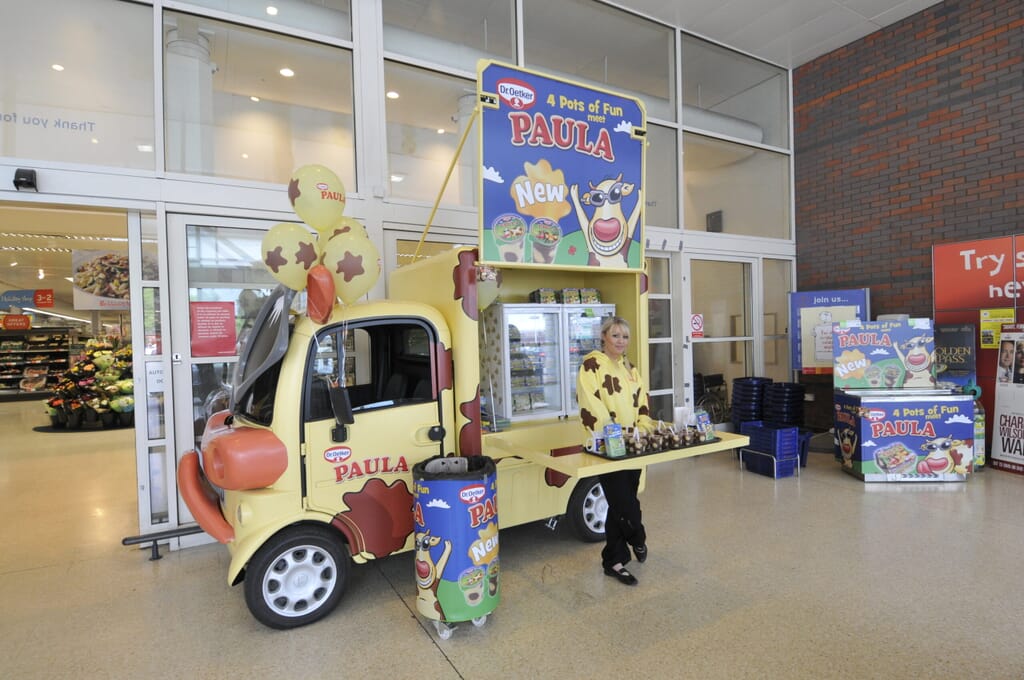 Paula | Roadshow
Fun Experiential Programme
The Challenge
Integrated Experiential Campaign
Nationwide campaign reaching Mum and children alike in a range of different consumer touchpoints
The market for children's treats is highly competitive and promotionally driven.
Dr Oetker looked to create an experiential programme that would be memorable with Mum whilst engaging and fun for kids to introduce Paula, a new custard style dessert for kids.
The Idea
Multi-layered brand experience campaign
Engaging, bright & colourful roadshow, focusing on a joint initiative with LEGOLAND, including fun family activities and sampling
We designed a multi-layered campaign using the Paula brand mascot, an exuberant animated rapping cow, and the distinctive yellow and chocolate splodges of the product as our palette!
Partnering with LEGOLAND Windsor, i2i created "Paula's World" – a branded playground at the front of the theme park for one summer season. The family-friendly activity zone included games, mascot photos, colouring competitions and instant-win prizes.
A nationwide grocer sampling tour, featuring a distinctive cow-shaped "Paula-mobile", drove trial and promoted sales at point of purchase.
An on-pack promotion offered discounted LEGOLAND family tickets, while a nationwide PR initiative searched for talented rappers under 12. The top 10 entrants performed at LEGOLAND Live! in front of a celebrity judge, with a family trip to LEGOLAND California as the main prize.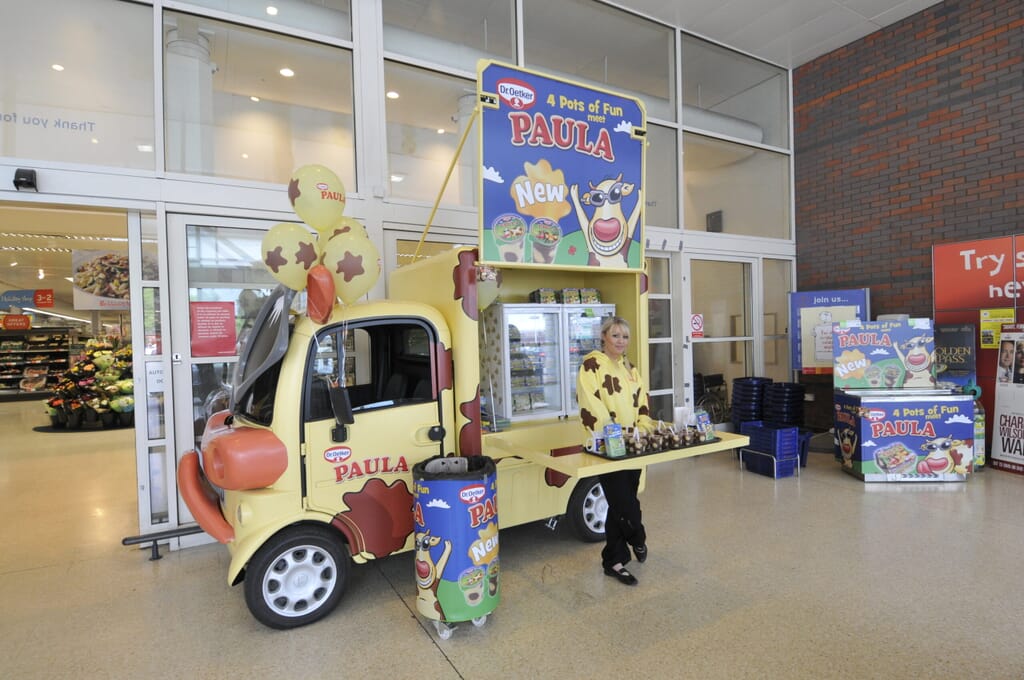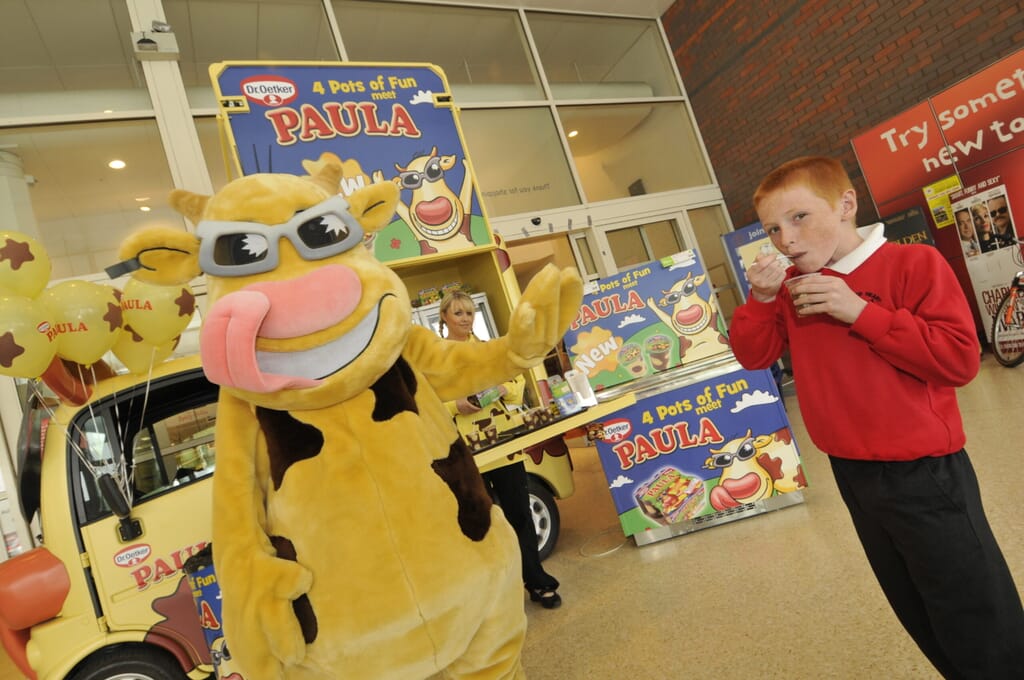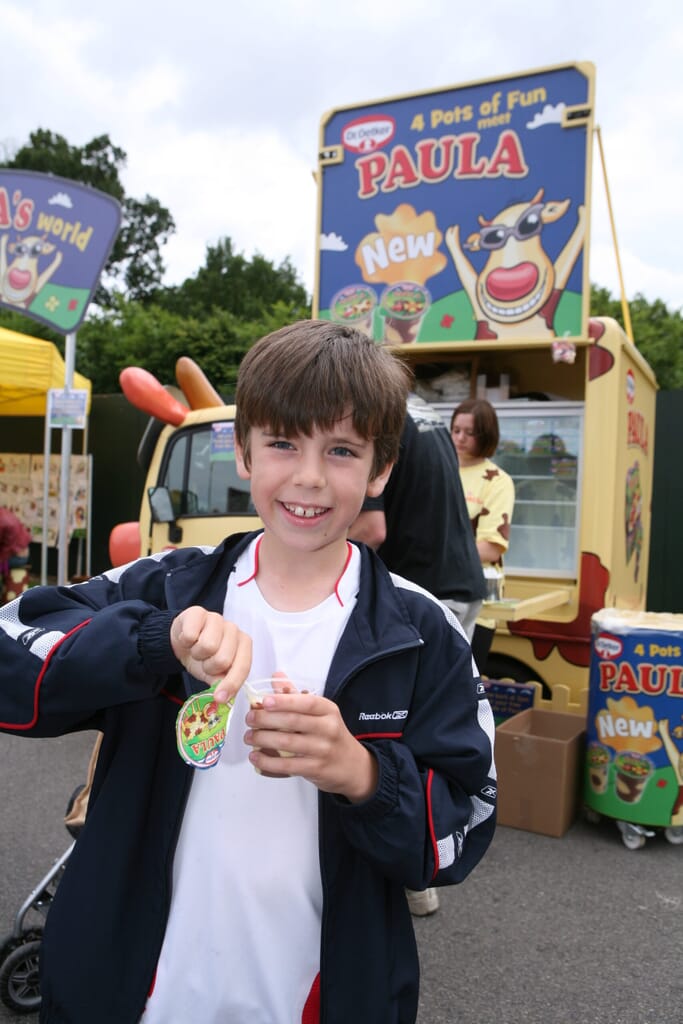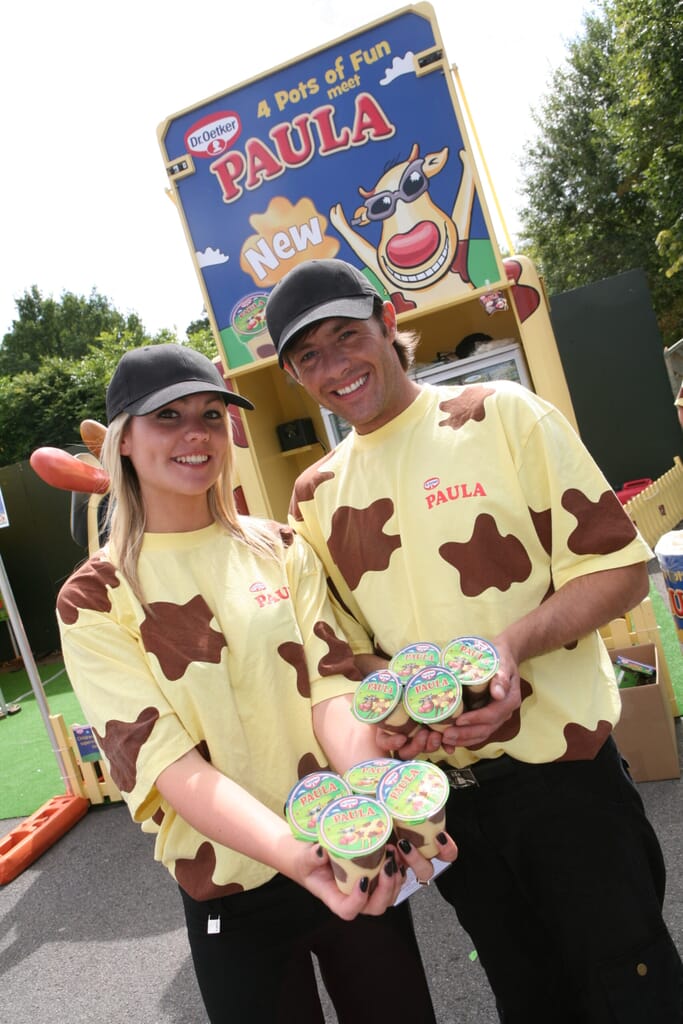 600,000
Opportunities to see
£280,000
PR & Media Coverage
13.5%
Market Share within 3 months of launch
testimonials

"i2i have been fantastic to work with and have confidently delivered this multi-disciplined promotion."

Aquafresh, Brand Manager

testimonials

"i2i have been a fantastic agency to work with and have a created phenomenal experience for iso-active. I am sure the consumers reaction matched ours."

Iso Active, Brand Manager

testimonials

"i2i did a fantastic job bringing Paula to life. The activity successfully reached a high proportion of mums and kids in a fun and engaging format. The campaign was an integral part of achieving 13.4% market share of the kids treats market within 9 months."

Paula, Brand Manager

testimonials

"From the outset, i2i understood what the brand needed to achieve, their professionalism and passion ensured that consumers were delivered the best possible MAOAM experience."

MAOAM, Brand Manager

testimonials

"i2i worked brilliantly and seamlessly with us to develop a campaign that simply delivered outstanding results. Truly remarkable given that we were two years behind other Olympics sponsors in our planning. Success despite the perfect storm – truly incredible!"

General Mills, Olympic Project Director

testimonials

The Coeur de Cognac stand took everyone's breath away. I have had emails from clients and visitors commenting on this. Coeur de Cognac was most certainly the talk of the event.

Foodies Festival, Project Manager