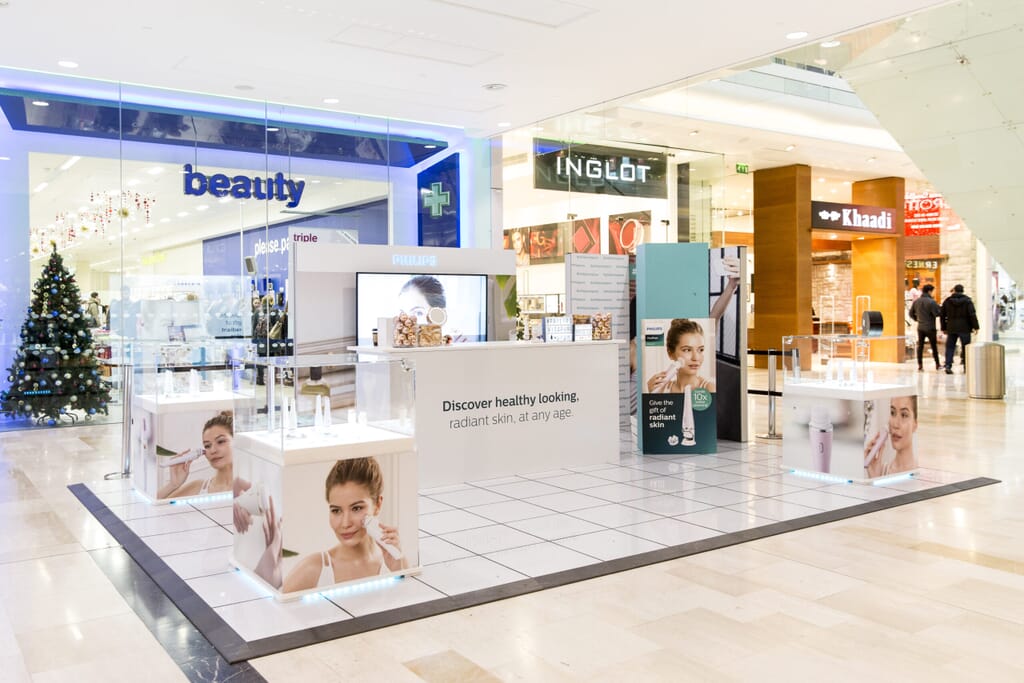 Philips | Pop Up Shops
Showcase Philips Visapure
The Challenge
Increasing sales in the run up to Christmas
Showcase the product with live interactive demonstrations in a sleek and beautiful branded environment
Philips wanted to create a sleek eye-catching pop up stand in Westfield Shopping Centre for one weekend at Christmas to showcase and sell their new Visapure facial cleansing device range to their target customers.
To entice consumers to the stand, a focal experiential piece was key.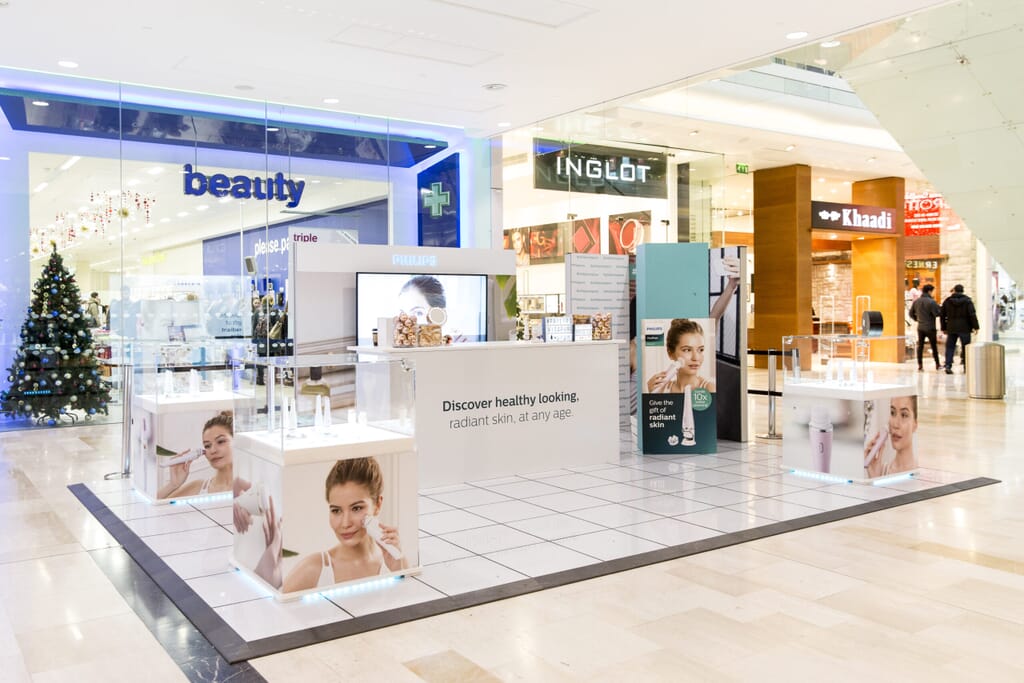 The Idea
Beautifully designed experience
Pop up store managed by a team of Philips experts
i2i designed and built a sleek minimalistic pop-up inspired by the look & feel of Apple stores focusing on a white and blue colour palette with intricate illumination to the branding. The store was managed by a team of Philips Experts who could confidently educate consumers the benefits of Visapure to customers in the busy run-up to Christmas, maximising sales opportunities.
With three bespoke demonstration podiums showcasing the products and the features and one central demonstration counter complete with working sink, consumers had ample opportunity to trial the products before purchasing directly from the pop up and receiving a luxurious gift.
To showcase the key message 'give the gift of radiant skin' consumers could share their experience on social media using #PhilipsVisapure and receive a print-out via the branded gif booth, with a variety of fun props to personalise their gif.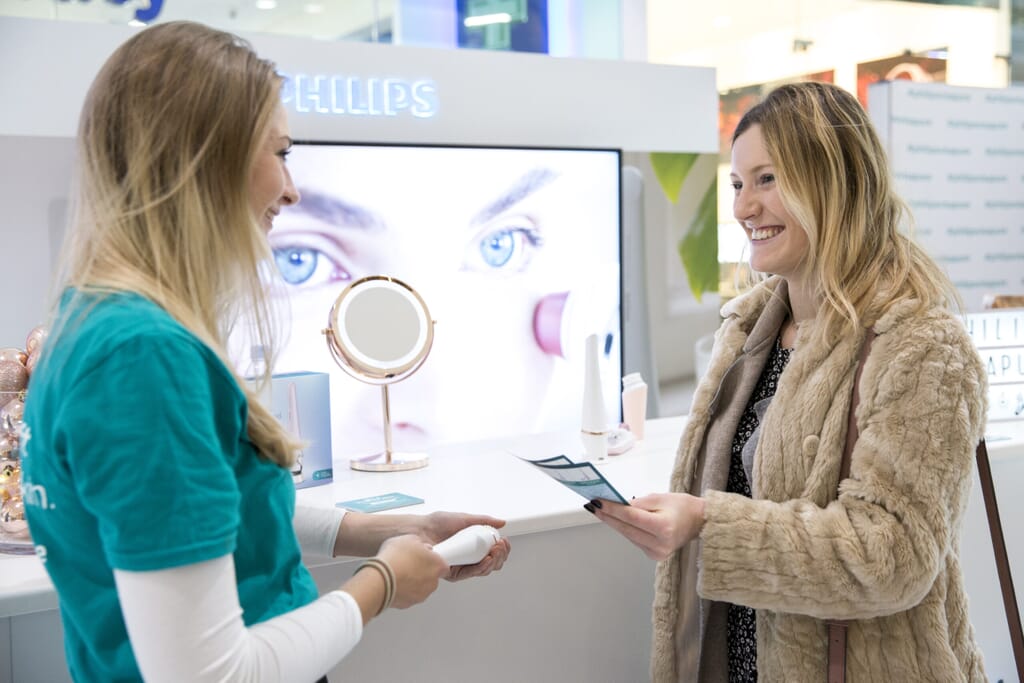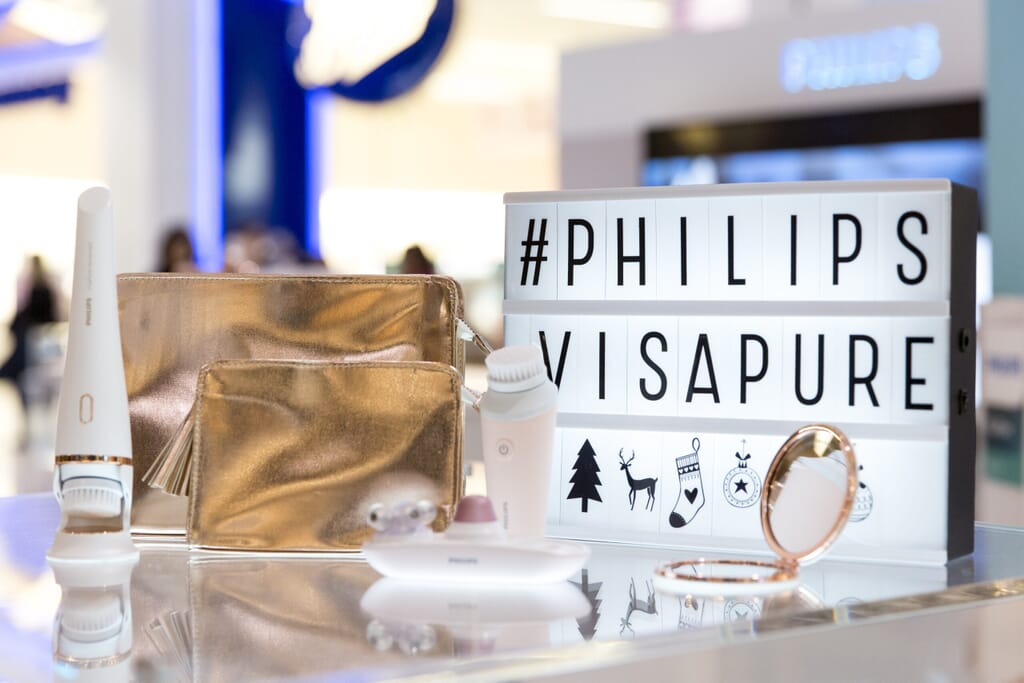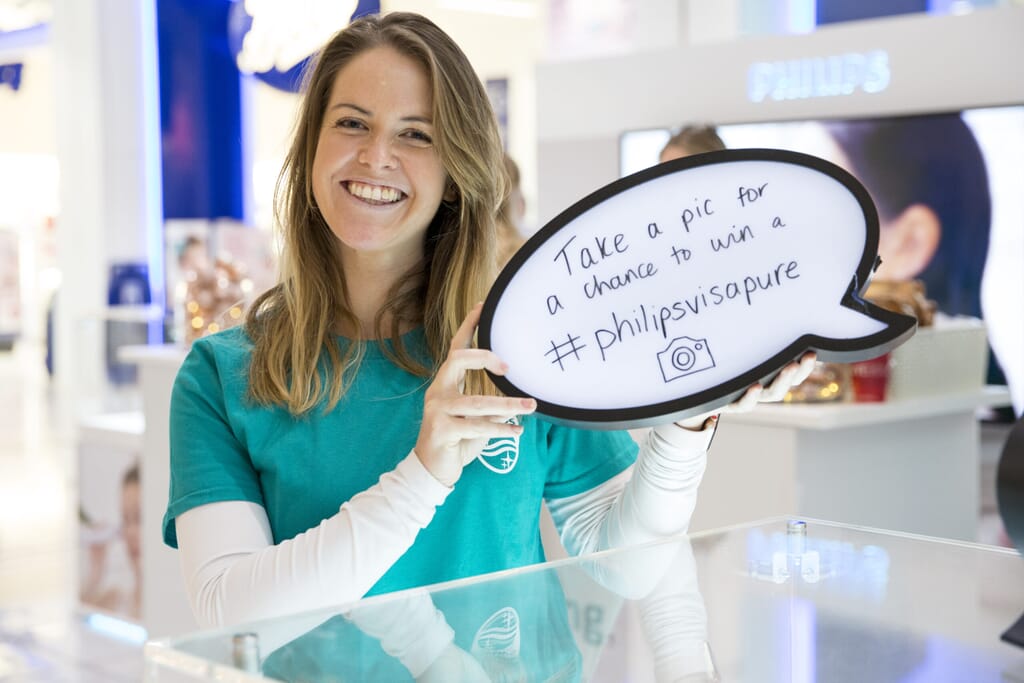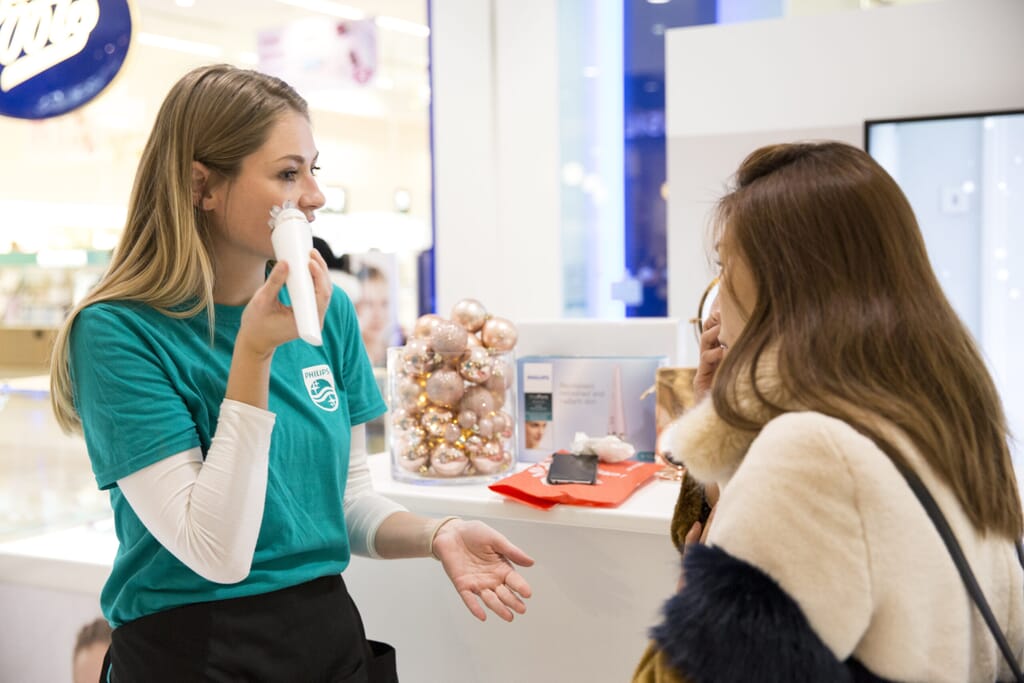 72%
Purchase intent after demonstration
testimonials

"i2i have been fantastic to work with and have confidently delivered this multi-disciplined promotion."

Aquafresh, Brand Manager

testimonials

"i2i have been a fantastic agency to work with and have a created phenomenal experience for iso-active. I am sure the consumers reaction matched ours."

Iso Active, Brand Manager

testimonials

"i2i did a fantastic job bringing Paula to life. The activity successfully reached a high proportion of mums and kids in a fun and engaging format. The campaign was an integral part of achieving 13.4% market share of the kids treats market within 9 months."

Paula, Brand Manager

testimonials

"From the outset, i2i understood what the brand needed to achieve, their professionalism and passion ensured that consumers were delivered the best possible MAOAM experience."

MAOAM, Brand Manager

testimonials

"i2i worked brilliantly and seamlessly with us to develop a campaign that simply delivered outstanding results. Truly remarkable given that we were two years behind other Olympics sponsors in our planning. Success despite the perfect storm – truly incredible!"

General Mills, Olympic Project Director

testimonials

The Coeur de Cognac stand took everyone's breath away. I have had emails from clients and visitors commenting on this. Coeur de Cognac was most certainly the talk of the event.

Foodies Festival, Project Manager