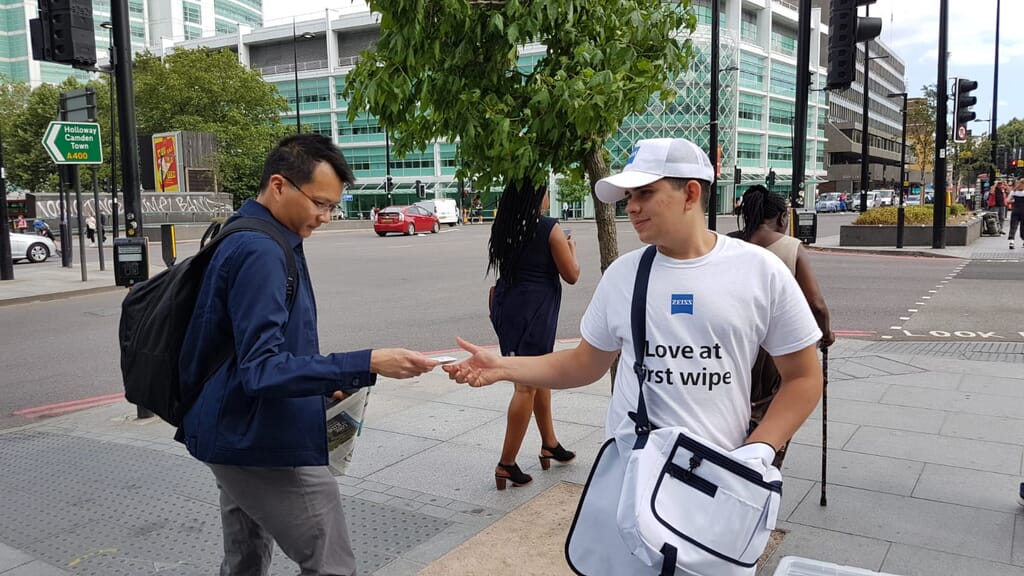 Guerilla Marketing Case Studies | ZEISS
Integrated campaign targeting b2b & b2c customers
The Challenge
Introducing the NEW Zeiss Smartphone Wipes
Target both b2c and b2b customers
This Guerilla Marketing Case Study documents how ZEISS had recently launched NEW Smartphone Wipes which offer visibly superior cleaning performance with a brilliant streak-free finish.
They needed to both raise awareness, using experiential marketing, and trial amongst consumers whilst grabbing the attention of key retail buyers to encourage listings.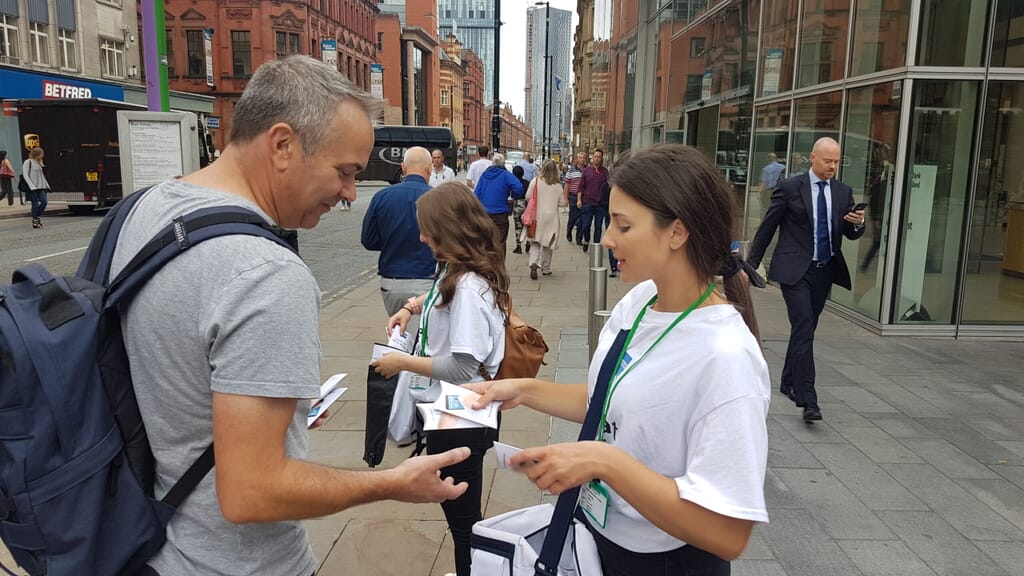 The Idea
Highly targeted sampling campaign
Branded sampling teams targeted key office workers and buyers in key retailers, supported by a roaming mobile media van as well as a direct-to-desk sampling campaign
i2i developed a structured sampling campaign to reach prime office workers who matched the target audience as well as relevant buyers in potential retailers.
We offered everyone a branded pillow pack containing 6 x Smartphone Wipes.
Branded teams handed out the samples outside Head Offices including companies such as Sainsbury's, Apple HQ, Virgin and Tesco.
We supported this by offering "Direct to Desk" sampling reaching additional retail groups such as O2 and Vodafone.
All recipients were encouraged to upload a picture to #loveyourphone for the chance to win an iPad.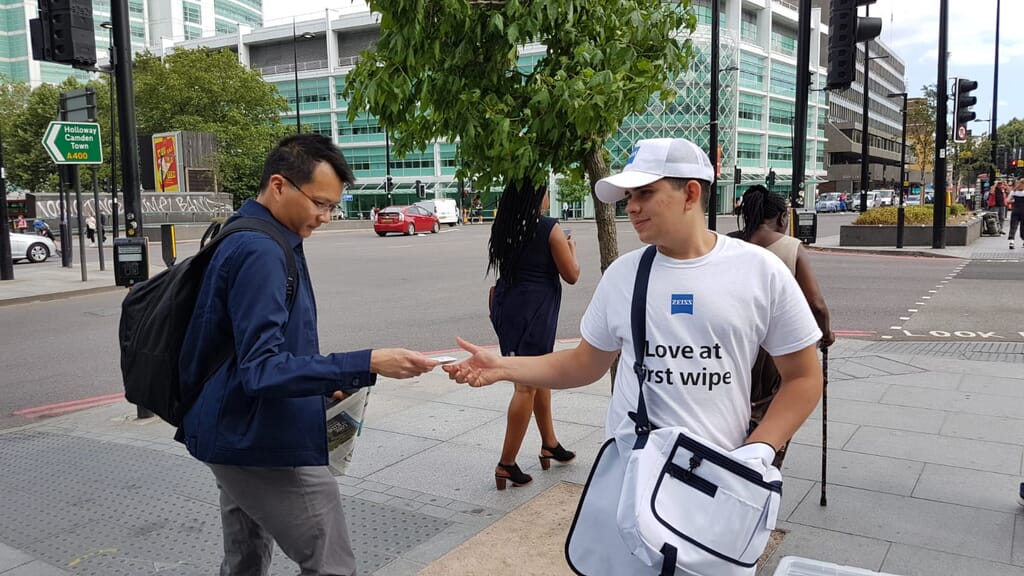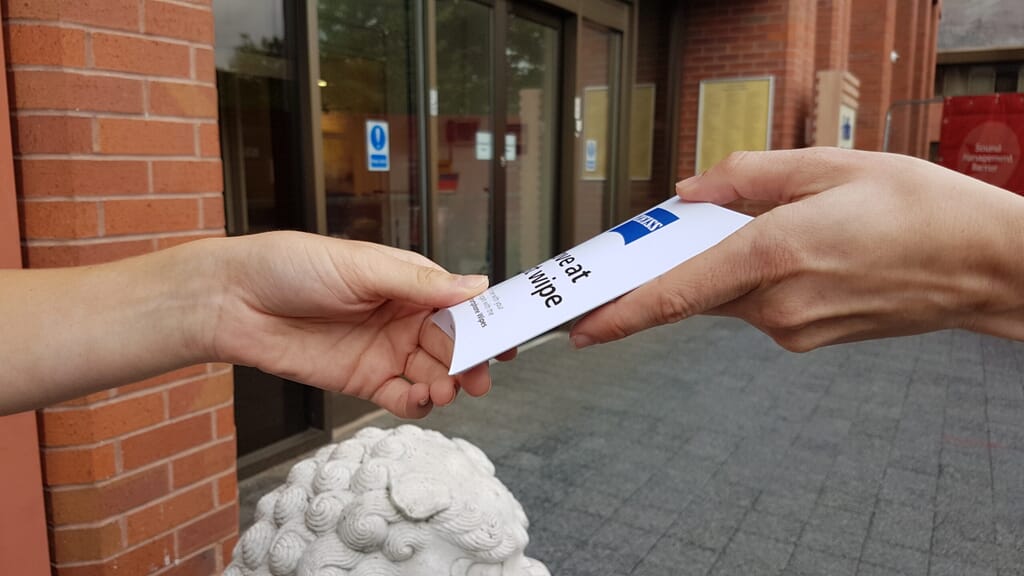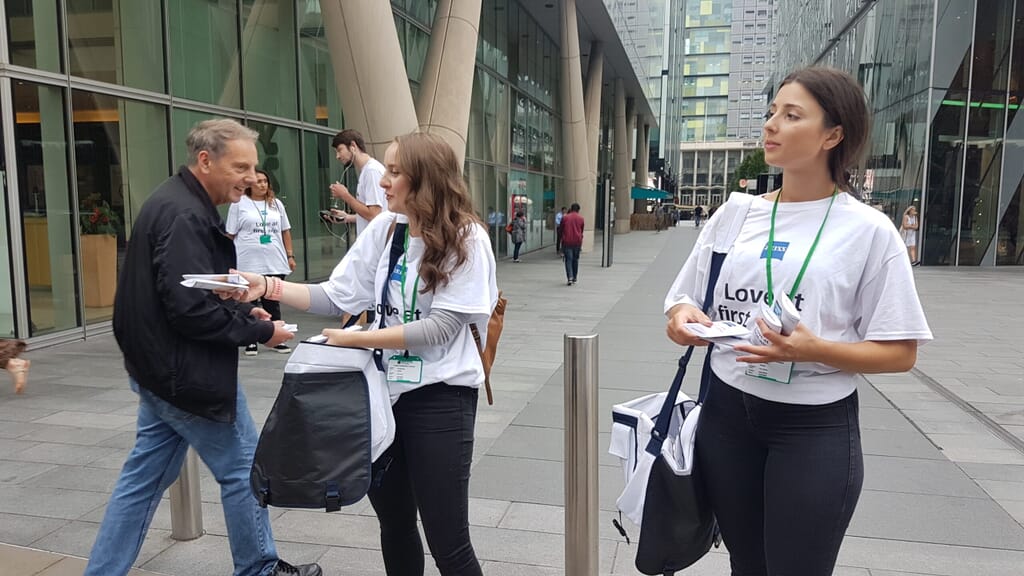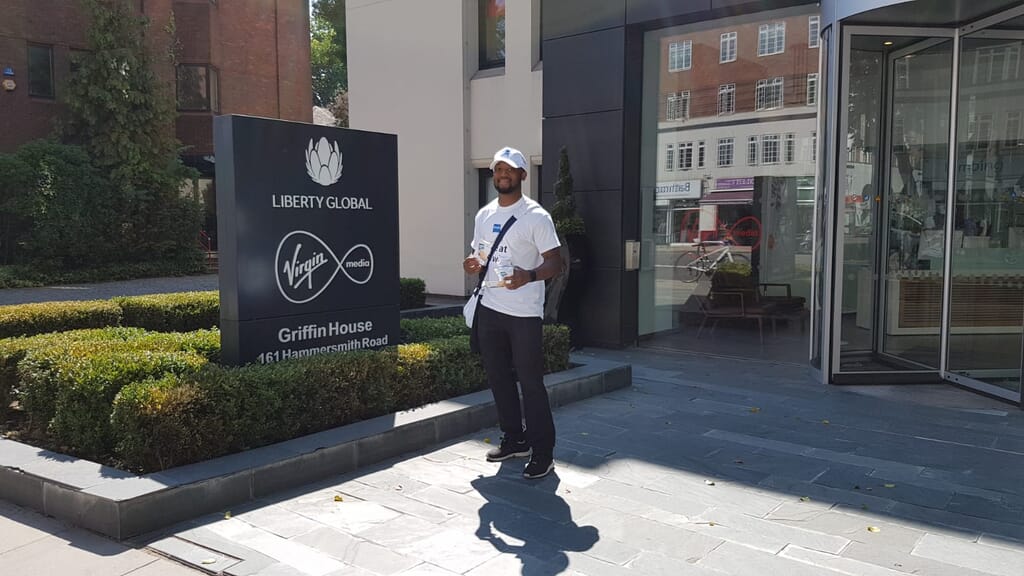 100%
Product satisfaction
96%
Would recommend Carl Zeiss
testimonials

"i2i have been fantastic to work with and have confidently delivered this multi-disciplined promotion."

Aquafresh, Brand Manager

testimonials

"i2i have been a fantastic agency to work with and have a created phenomenal experience for iso-active. I am sure the consumers reaction matched ours."

Iso Active, Brand Manager

testimonials

"i2i did a fantastic job bringing Paula to life. The activity successfully reached a high proportion of mums and kids in a fun and engaging format. The campaign was an integral part of achieving 13.4% market share of the kids treats market within 9 months."

Paula, Brand Manager

testimonials

"From the outset, i2i understood what the brand needed to achieve, their professionalism and passion ensured that consumers were delivered the best possible MAOAM experience."

MAOAM, Brand Manager

testimonials

"i2i worked brilliantly and seamlessly with us to develop a campaign that simply delivered outstanding results. Truly remarkable given that we were two years behind other Olympics sponsors in our planning. Success despite the perfect storm – truly incredible!"

General Mills, Olympic Project Director

testimonials

The Coeur de Cognac stand took everyone's breath away. I have had emails from clients and visitors commenting on this. Coeur de Cognac was most certainly the talk of the event.

Foodies Festival, Project Manager