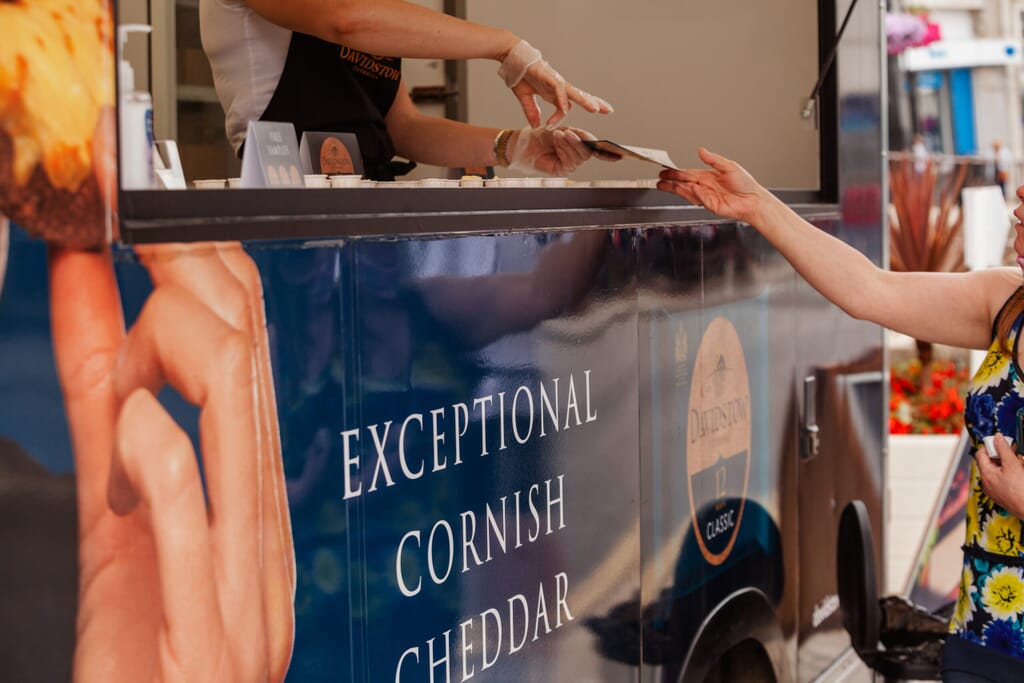 DAVIDSTOW | EFFECTIVE GUERRILLA MARKETING
Cornish Sampling Tour Delivering Delicious Cheese Samples
The Challenge
Raising trial & brand awareness of Davidstow Cheese
Celebrating Davidstow's Cornish heritage with immersive sampling campaign.
Davidstow wanted to reach holidaymakers & locals in popular Cornish towns with an effective guerrilla marketing campaign. The goal was to share their exquisite range of delicious cheeses as free product samples.
Without trial it is difficult for customers to understand the vast differences in taste between alternative brands as well as between the different brands within the Davidstow range.
Although brand awareness is relatively high amongst Cornish locals, nationwide brand awareness proved to be relatively low.
i2i developed a strategy to drive trial, future purchases & increase brand awareness.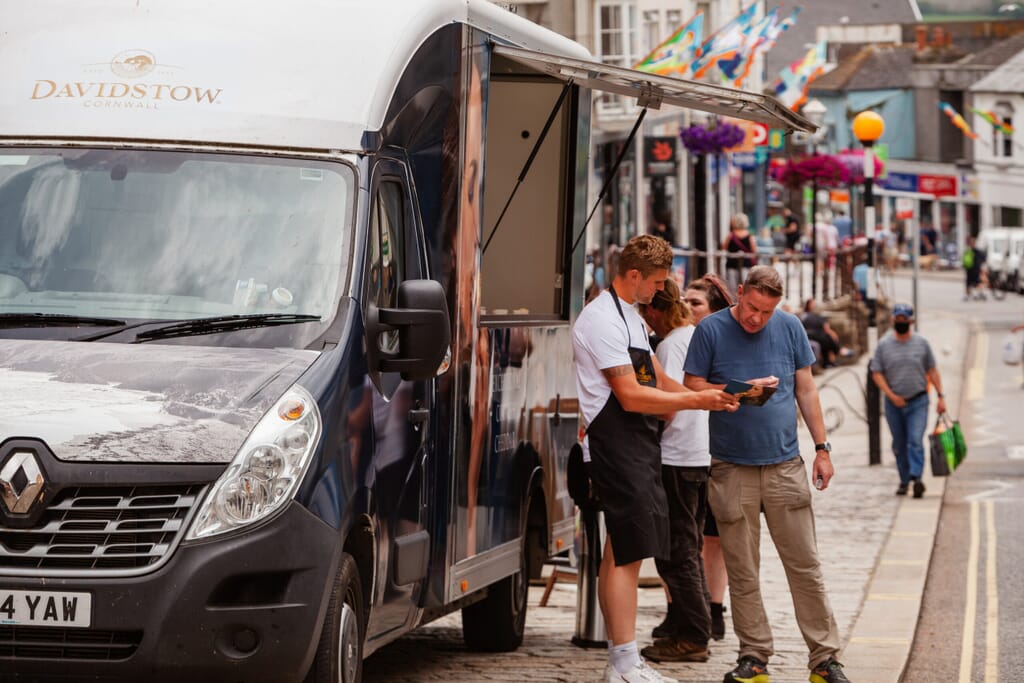 The Idea
Davidstow sampling tour around popular Cornish holiday destinations
Davidstow sampling van delivering delicious cheese samples to holidaymakers
i2i recommended a mobile sampling activation to maximise opportunities to interact with consumers in the RIGHT environments at the RELEVANT times whilst paying minimal costs on venue fees.
Location plan was targeted to Cornwall ensuring the campaign captured key towns & cities, attracting family holidaymakers throughout the summer months.
The schedule incorporated a variety of relevant settings such as family leisure locations, harbour sides and beaches.
A simple yet eye-catching set up was used to ensure high impact and brand memorability for consumers.
Samples were offered across 3 different variants of cheese appealing to a range of consumers tastes.  Consumers were able to taste & compare the different strengths of flavour and discover what was the best Davidstow cheese for them.
An experienced team led the activation educating consumers of the key benefits of the range & making recommendations based on consumers preferences.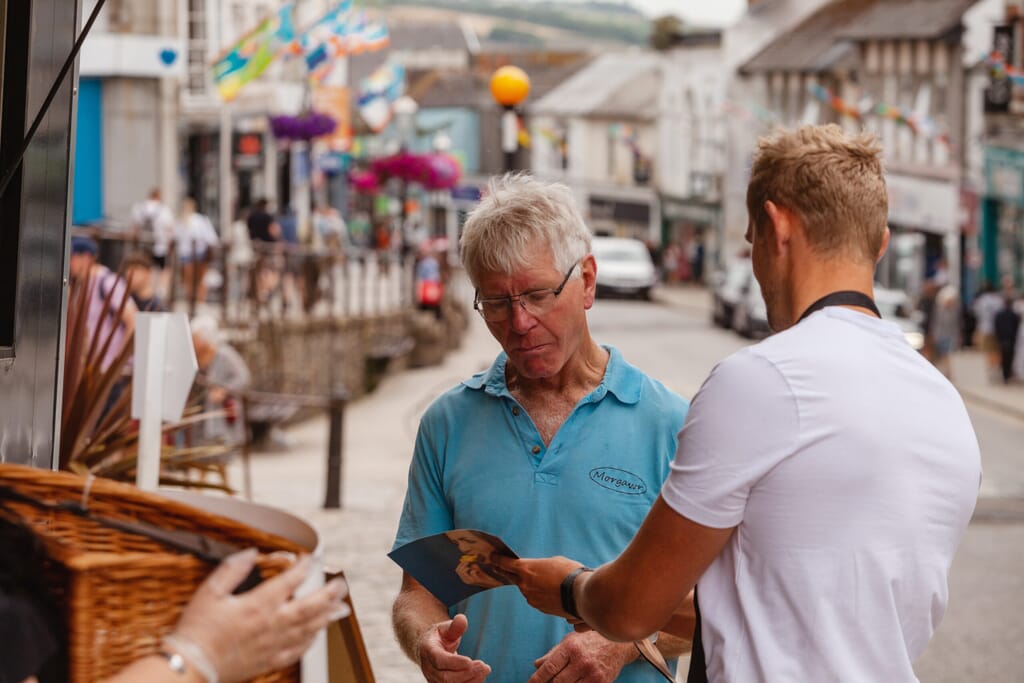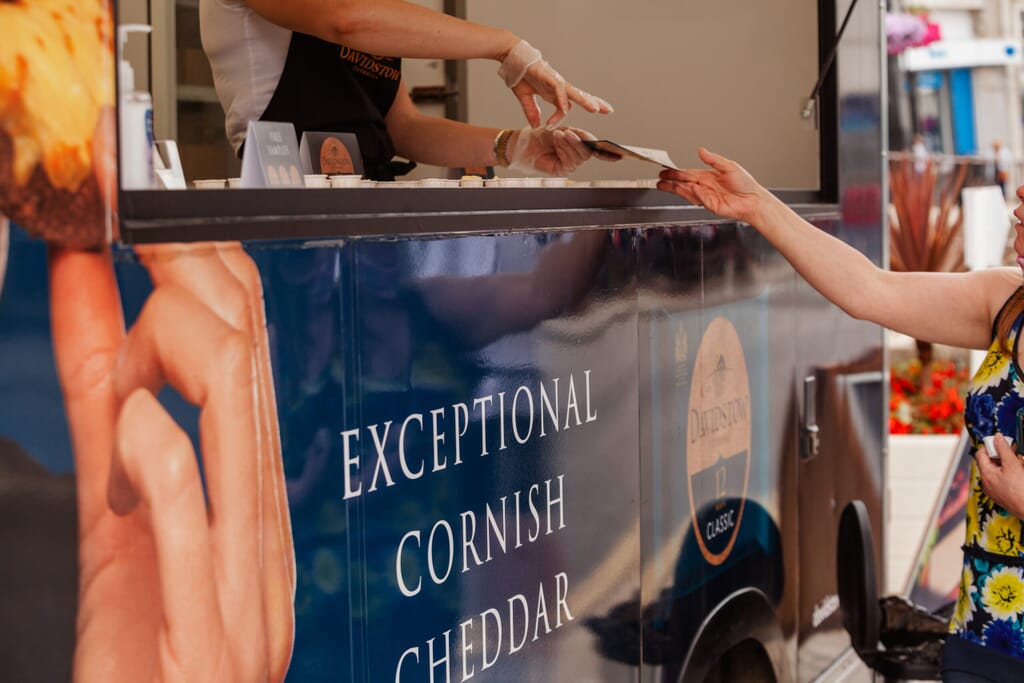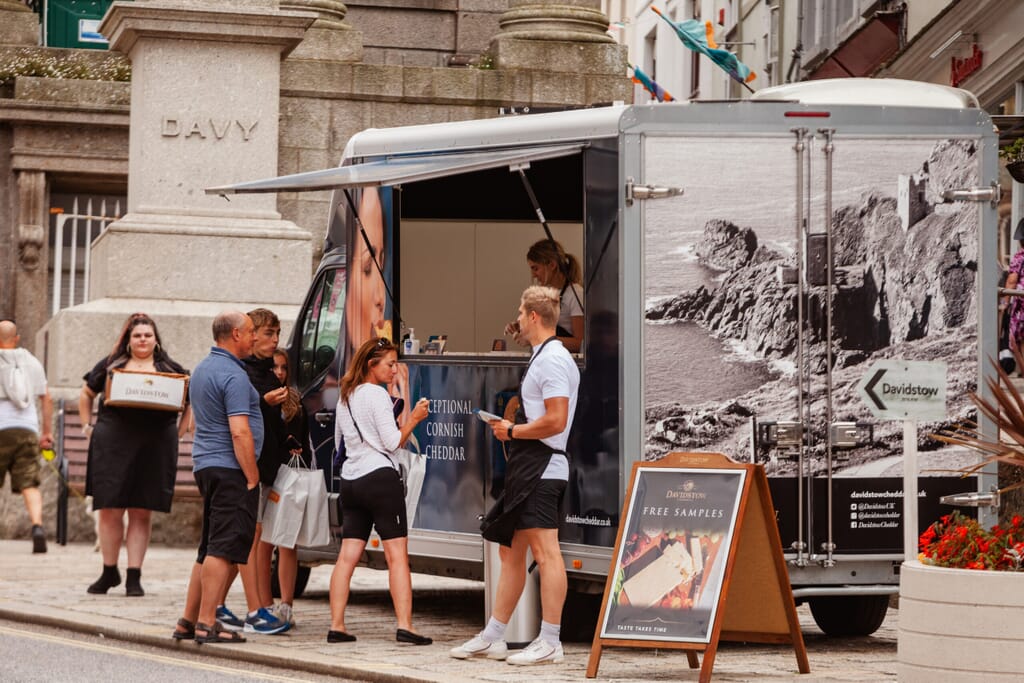 83%
Future purchase intent
testimonials

"i2i have been fantastic to work with and have confidently delivered this multi-disciplined promotion."

Aquafresh, Brand Manager

testimonials

"i2i have been a fantastic agency to work with and have a created phenomenal experience for iso-active. I am sure the consumers reaction matched ours."

Iso Active, Brand Manager

testimonials

"i2i did a fantastic job bringing Paula to life. The activity successfully reached a high proportion of mums and kids in a fun and engaging format. The campaign was an integral part of achieving 13.4% market share of the kids treats market within 9 months."

Paula, Brand Manager

testimonials

"From the outset, i2i understood what the brand needed to achieve, their professionalism and passion ensured that consumers were delivered the best possible MAOAM experience."

MAOAM, Brand Manager

testimonials

"i2i worked brilliantly and seamlessly with us to develop a campaign that simply delivered outstanding results. Truly remarkable given that we were two years behind other Olympics sponsors in our planning. Success despite the perfect storm – truly incredible!"

General Mills, Olympic Project Director

testimonials

The Coeur de Cognac stand took everyone's breath away. I have had emails from clients and visitors commenting on this. Coeur de Cognac was most certainly the talk of the event.

Foodies Festival, Project Manager