Genius | Sampling | i2i Marketing Experiential Marketing
Delivering the great taste of Genius Gluten-Free
The Challenge
Supermarket sampling campaign
To raise awareness and drive tastings across the range within the retail environment
To reach their wider target audience Genius Foods asked us to deliver a Summer experiential marketing sampling campaign visiting their top performing key grocery multiple retailers; Asda, Sainsburys and Tesco.
Genius Foods wanted to showcase and sample their broader bakery range or bread, pancakes, crumpets and bagels to consumers who tend to purchase their hero bread products only.
Once sampled, the key objective was to drive immediate sales on the day.
The Idea
Versatile sampling pods
Delivery of a 100 day sampling campaign
We designed and produced the 'Genius pods' which offered fantastic branding & a super versatile piece of kit to ensure they could be easily erected & sited as close to the store entrance as possible. It was fully equipped with a compact kitchen prep area to toast and prepare the experiential marketing samples.
Outside the pod i2i produced a range of eye-catching flags and product displays along with a leaflet and money off coupon to drive immediate purchase.
Each consumer had the chance to enter the competition via the leaflet to win a Genius Hamper every day which consisted of product, Genius cookbook, trolley keyring token & a Genius apron.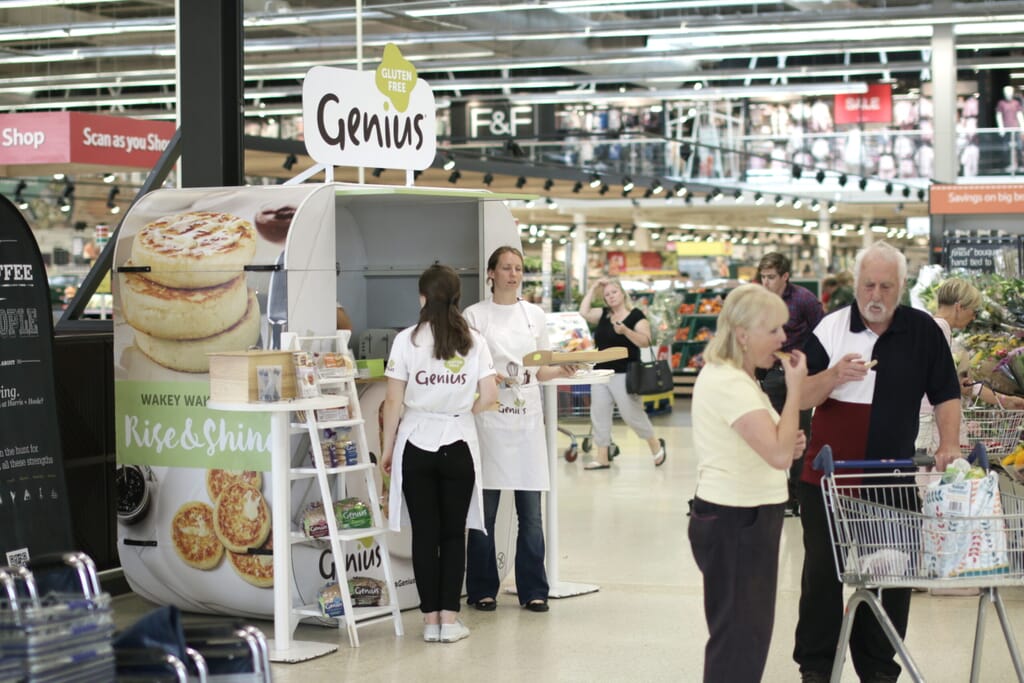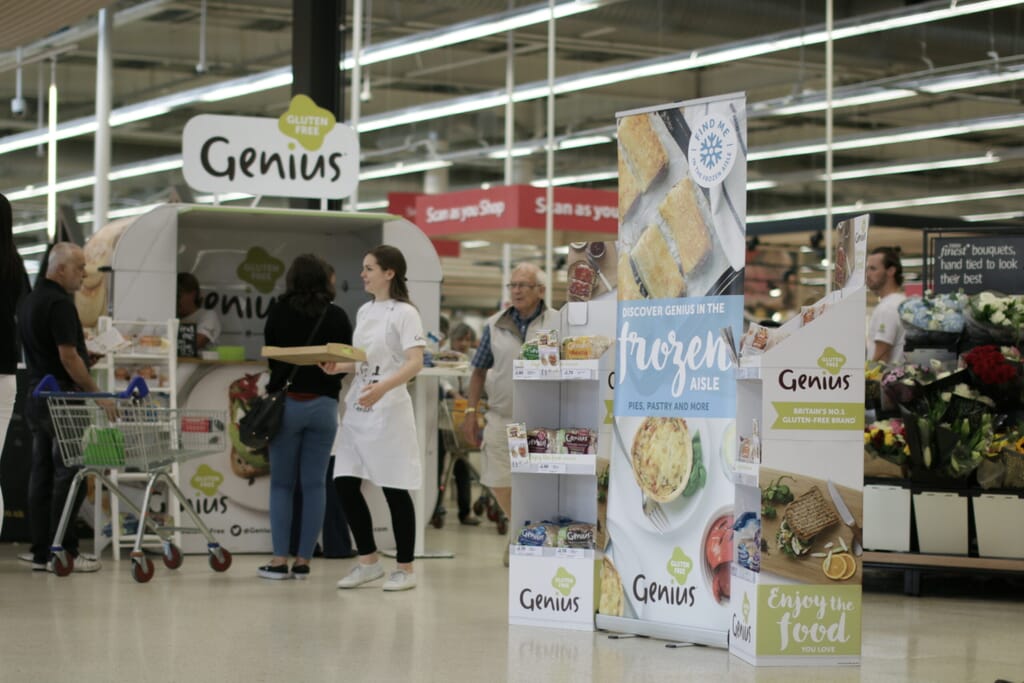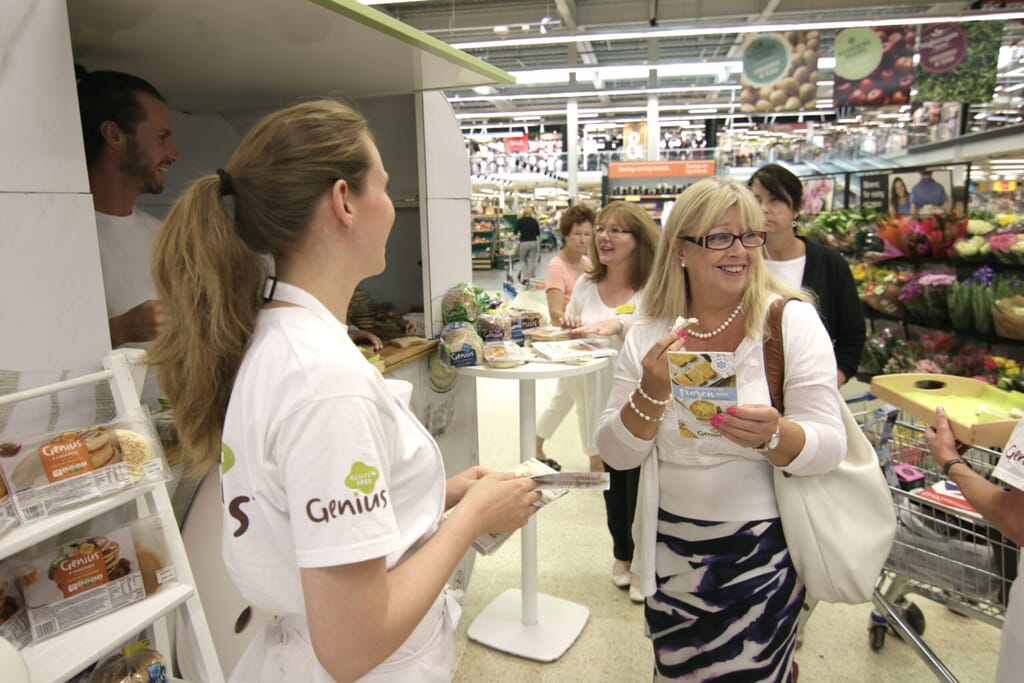 testimonials

"i2i have been fantastic to work with and have confidently delivered this multi-disciplined promotion."

Aquafresh, Brand Manager

testimonials

"i2i have been a fantastic agency to work with and have a created phenomenal experience for iso-active. I am sure the consumers reaction matched ours."

Iso Active, Brand Manager

testimonials

"i2i did a fantastic job bringing Paula to life. The activity successfully reached a high proportion of mums and kids in a fun and engaging format. The campaign was an integral part of achieving 13.4% market share of the kids treats market within 9 months."

Paula, Brand Manager

testimonials

"From the outset, i2i understood what the brand needed to achieve, their professionalism and passion ensured that consumers were delivered the best possible MAOAM experience."

MAOAM, Brand Manager

testimonials

"i2i worked brilliantly and seamlessly with us to develop a campaign that simply delivered outstanding results. Truly remarkable given that we were two years behind other Olympics sponsors in our planning. Success despite the perfect storm – truly incredible!"

General Mills, Olympic Project Director

testimonials

The Coeur de Cognac stand took everyone's breath away. I have had emails from clients and visitors commenting on this. Coeur de Cognac was most certainly the talk of the event.

Foodies Festival, Project Manager