News
Experiential Marketing Agency: 2021 Insights and the Future Landscape for Brand Experience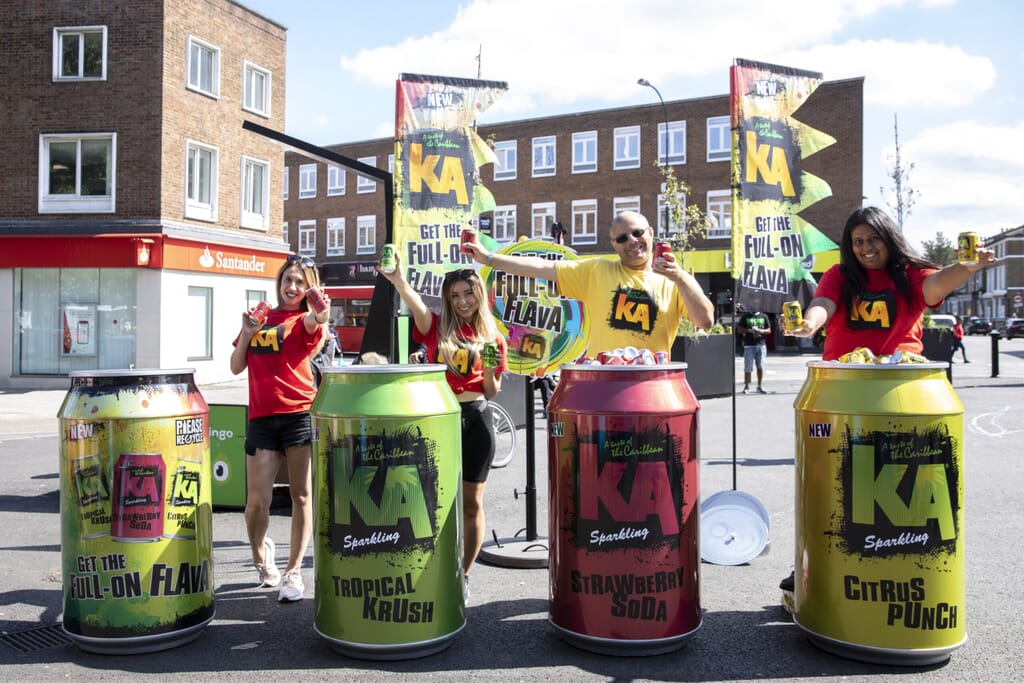 2021 continued to be a turbulent year for experiential marketing agencies with many clients remaining cautious to commit to campaigns in light of unexpected changes to restrictions.
This meant that clients had to be adaptable and develop plans alongside contingency options should the government guidelines change.  It was critical for experiential agencies such as i2i Marketing to develop successful strategies bearing in mind suitable activities which consumers would be comfortable engaging with as well as effective experiential activities which offered memorable brand engagement.
We found that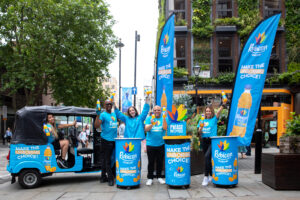 more mobile and flexible brand engagement activations were most popular with clients, and we successfully ran a number of city centre sampling activities for AG Barr including for their Rubicon and KA brands as well as taking Davidstow Cheddar on tour around Cornwall to celebrate and showcase the brand's Cornish heritage. These campaigns allowed us to coordinate the logistics on shorter timescales and we were not reliant on booking venues and locations ahead of time which may be cancelled, or dates moved.
With regards to larger events and festivals 2021 still proved to be very unreliable.  More than half of UK festivals (cap over 5,000) were cancelled, with many announcing this at very short notice due to the lack of government action with regards to offering the Covid insurance scheme, as this did not come into effect until September 2021.
Of the smaller events and festivals which went ahead, these proved extremely popular with applications for tickets far outstripping supply.  i2i Experiential Marketing Services took their client James Wellbeloved to three Dogfest Shows during the Summer, which was extremely well received.
With the easing of social distancing during the Summer, a number of brands were also able to offer truly immersive pop up experiences to bring family and friends together including the Jägermeister Coffee Haus in London and the Great British BBQ event showcasing a range of iconic brands delivering perfect-serve samples in an immersive experience at selected Foodie Festivals.
As both events and brands embraced the virtual world during lockdowns we have yet to see how this shift will shape future brand experiences – what is certain is that this influence will remain in 2022 and beyond as the lines between experiential marketing, digital and other disciplines will continue to become distinctly blurred.
The Future Landscape for Brand Experience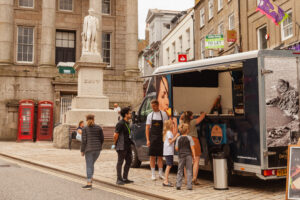 One learning that has come out of the past 18 months is how much we value real world experiences and the emotional connection that we get from "being there" which is just not replicable virtually. We predict that, as we enter 2022, whether at home or out, consumers will be driven to try out new, exciting experiences and seek out brands that bring an opportunity to try them. We expect to see more hybrid events – a fusion of live and digital which use AI, AR, live streams and other tech to involve a wider audience and not just attendees. Brands will build memories that live on after the event whilst engaging with audiences who couldn't be there – including videos, quizzes, live streams and vox pops which will all help straddle the fence between a live and virtual world.
We believe in the future that effective brands will engage with their audiences in the real world with the help of an experiential marketing agency and then follow them into their car, homes, workplaces and shopping through digital and other integrated disciplines to truly create an integrated brand experience that becomes part of their daily life.
For more information on how to maximise your results at tradeshows whilst creating engaging & memorable stand design please call 01285 655500 or email info@i2i-marketing.co.uk