News
Taking Your Brand on the Road... Our Top Brand Roadshow Tips!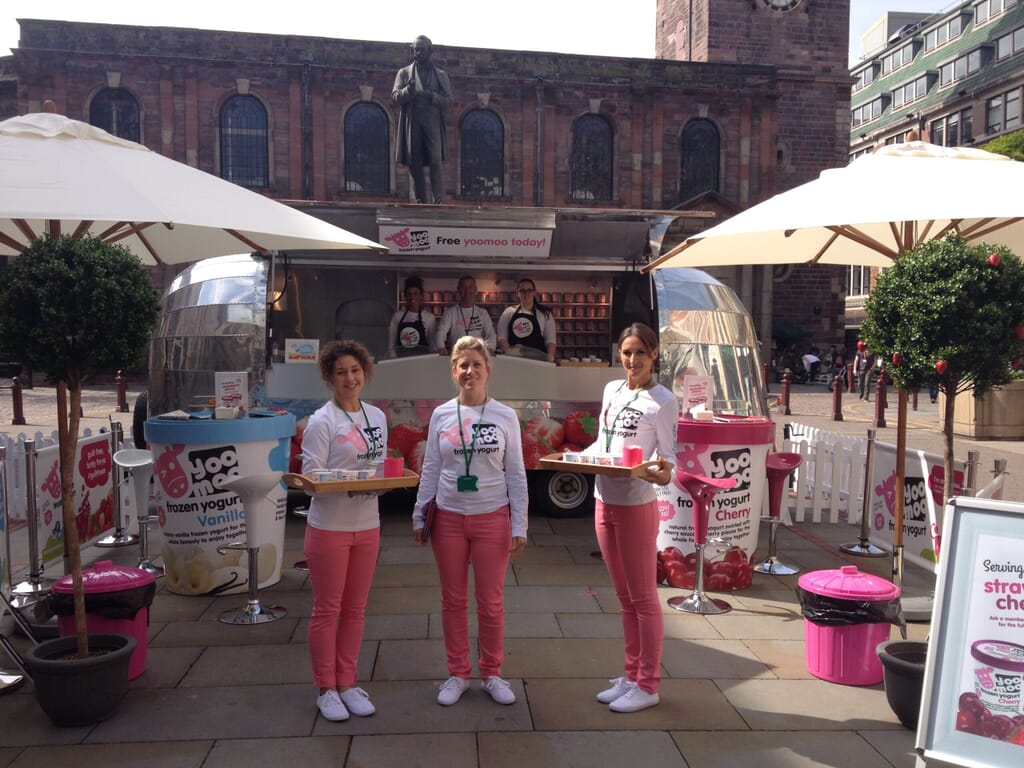 i2i Marketing has been creating engaging brand roadshows for over 20 years & has delivered many memorable roadshows. By taking a brand on the road & making it mobile it brings surprise & delight engagement with those who interact with it. By providing that real, face-to-face interaction, it gives consumers the opportunity to awaken all senses by touching, seeing, talking, & hearing the key brand messages.
Brand Roadshows can be an extremely impactful marketing strategy if delivered correctly, here are a few of our key considerations when planning a successful tour.
Objectives
Set out clear brand objectives & then begin building plans that will deliver against these key focuses.
Location
Location is key! Make sure the location chosen is going to deliver a high footfall, reaching the brands key demographic & also representing good value for money. Choose the towns & cities carefully to ensure they will compliment the brands key objectives. For example, if the campaign is targeting consumers aged 18-24 by targeting university towns & cities you are likely to reach higher volumes of this target audience.
The scalability of the roadshow
Make sure the budget works as hard as it can to achieve the brands objectives. For example is a WOW! Experience key? Is it maximising sample numbers/number of days supported? Consider the pro's & cons of owning kit vs. hiring it.
Campaign set-up
Consider the nature of the brand experience- utilising a branded vehicle vs. a stand build and what experiences will be incorporated into the set-up? What elements will increase consumers dwell time & provide deeper engagement?
Staffing
i2i Marketing have a database of over 3,000 staff members with a range of different talents; we make sure the staff working on our campaigns are a perfect fit for the brand & resonate with the brands ethos. We provide a detailed briefing & training session to ensure all brand messages are communicated confidently.
Digital Amplification
Amplify the campaign ahead of arrival by sharing plans & heightening consumer excitement on social channels, development of social engagement activations which can be incorporated into as well as following the brand experience e.g. photo opportunities, competition mechanics.
KPIS
Set reasonable KPIs to help measure the success of the activity & agree on key brand awareness objectives to collate consumer feedback on, i2i use a range of quantitative, anecdotal & vox pox collation to provide a detailed overview of consumer feedback.
Social Responsibility
i2i take social & corporate responsibility very seriously & work closely with our clients to ensure all sampling materials are recyclable & kit can be used for multiple uses.
Multi-Agency Working
We understand the importance of working with other agencies to deliver a uniformed approach, amplifying each agencies individual talents in order to delivery truly integrated, memorable and engaging experiential campaigns.
For more information on how to deliver a successful roadshow campaign call 01285 655500 or email info@i2i-marketing.co.uk