News
The New Retail Landscape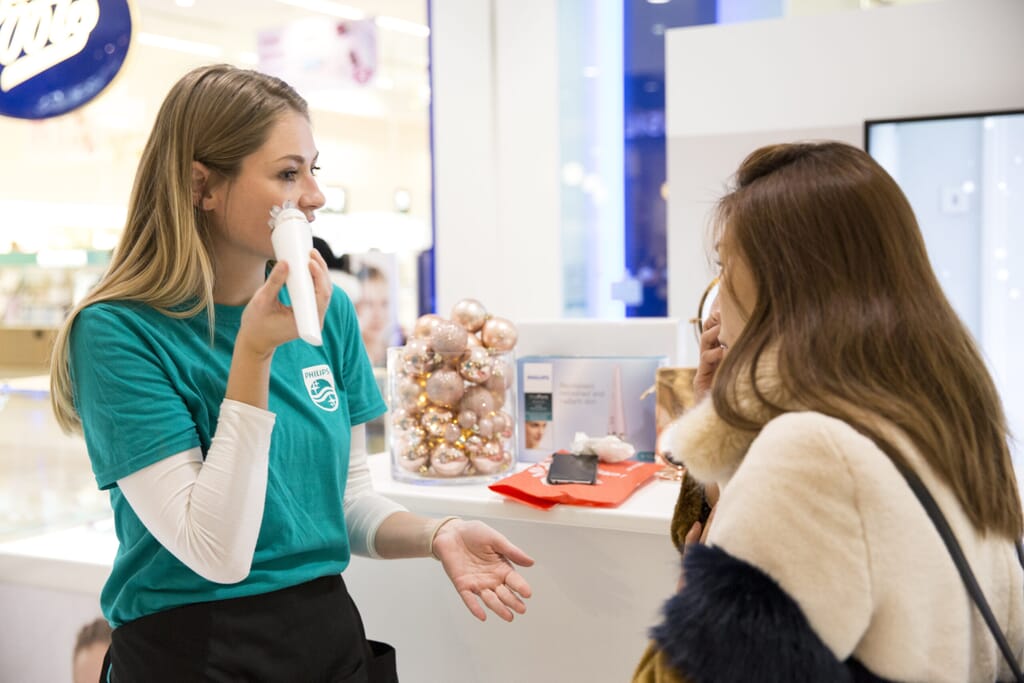 Importance of product demonstrations to help build brand experiences into the new store offering
The retail landscape has dramatically changed over the past couple of years with the impact of Covid accelerating the woes that retailers face. Many stores have faced closures, footfall has dropped whilst online has thrived.
However, this does not mean there is not a place for retail, there most certainly is. But it needs to change & develop to provide consumers with something that they do not get when browsing the web from the comfort of their home. A lot of consumers head into stores to experience products whether it is getting advice on which iron  will suit their laundry needs best or trying the latest kid's gadget .
As a product demonstration agency i2i have witnessed first-hand the importance of having a team of product demonstrators through the management of the Philips demonstration account which i2i have successfully managed for the past 15 years. With the reduced levels of staffing in department stores it adds value to have an in-store brand product demonstrator who can ensure a strong relationship is built with the store management team and that the store sales team are brand advocates & understand the product range so that the sales momentum can continue when the product demonstration team are not in store.
The importance of demonstrations
The importance of product demonstrations is paramount, especially with those items which have a high price point or products which consumers are likely to have bespoke questions about or lack of understanding. By receiving information specifically targeted to the consumer & any concerns answered it will accelerate or increase the likelihood of securing an immediate sale. 84% of people state they are more inclined to buy following a demonstration experience.
In recent years it has been noticeable, particularly with millennials, that there has been a cultural shift to the value of spending on experiences rather than just purchasing assets which has been a focus in the past. To build a long-lasting emotional connection with a brand it is a lot easier to achieve this in a store. Retailers will need to think outside the box, they will need to combine the impact of aesthetically pleasing stores, an enjoyable consumer experience, passionate Brand Ambassadors, with high-end 'retailtainment' to give consumers the multi-sensory experience they crave. A satisfied customer will spend approximately 14 times more revenue compared to an unsatisfied one. One of the key strategies to reach consumers is by showing the value a product will add to their life, if consumers can see it fixing a problem, or providing an easy solution they are more likely to invest.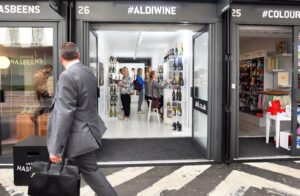 Pop-up shops
Pop-up shops have become a powerful retail tool. This concept gives brands & online retailers a chance to host flexible brand experiences which are inexpensive compared to the investment required to secure a more permanent footprint. This product experience approach allows consumers to interact with the brand, discover its personality with the chance to try it for themselves.
It can also be a fantastic opportunity to get some PR and press coverage & many brands opt to have a VIP influencer event as well as advertising the days open to the public across all digital & social channels. This creates a FOMO mentality & brand followers will flock to the event to see what is on offer. Pop-ups can be hosted in a range of different locations with site spaces in shopping centres, high streets, train stations, & market or landmark settings so there will always be an option to suit a brands requirement. i2i have a wealth of experience developing pop-up shop ideas. Do get in contact for a free consultation on how we can assist your brand best.
For more information on how i2i Marketing can help your brand please call 01285 655500 or email info@i2i-marketing.co.uk